Sustainable web design
How eco friendly web design and green hosting is saving the planet (one click at a time)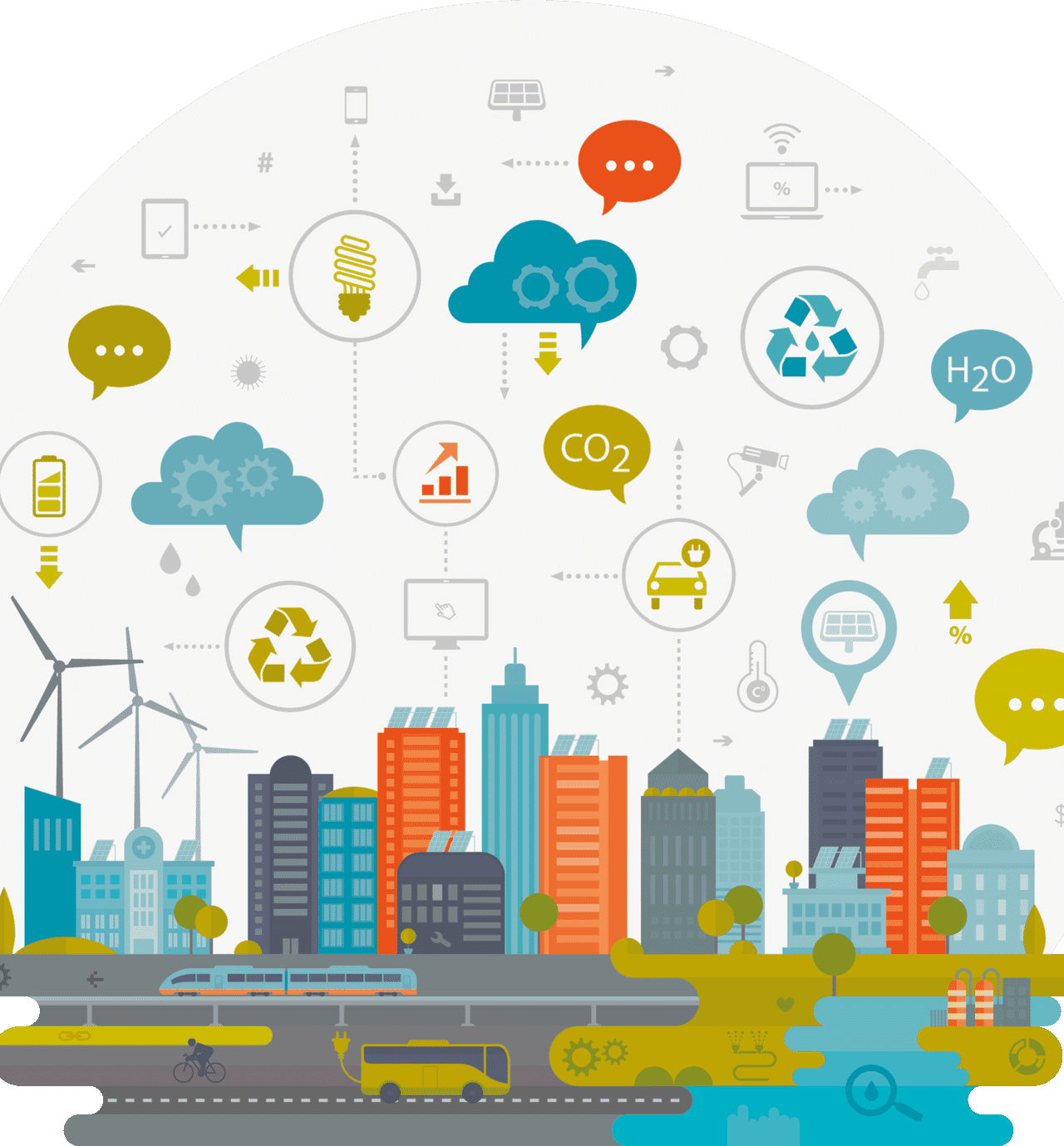 When most of us think about the drivers behind global warming and environmental damage, we naturally picture smoke-belching fossil fuel giants. But the reality is that in the fightback for the planet, every sector can do better – and that goes for the internet business, too.
Every click of your mouse, every email you send and every website you visit, all leave a small carbon footprint.
Sending an email can use as much energy as boiling a kettle! 
At SOZO we are passionate about the environment and try to do our bit to create a greener web. How your website is built and where it's hosted can have a big impact on it's carbon footprint.
Here's why choosing eco friendly web design is important – and what we can do to help.
Why do I need an eco friendly website?
It's easy to think of the web as an entirely green business. At first glance, after all, there's no drilling, not much paper, no juggernauts crossing the globe. But in reality, with 2.5 billion people online globally – and growing – it's estimated that the web's energy and carbon footprint now outstrips the airline industry. (See infographic at the bottom of this page)
How? Think about all those computers, smartphones, servers and data centres: each one needs buildings, shipping, powering and cooling. Then consider that every time you type a word into a search engine, send an email or watch a cat video, the resulting server activity creates from 0.2 to 7g of carbon dioxide (7grams being about the equivalent to boiling a kettle). By 2040, the web could produce 14% of total global emissions.
Of course, how we all use the web at home makes a difference. But if you're running a busy online business, it's even more important to offset the environmental cost by either building an eco friendly website – or enlisting an agency that specialises in sustainable web design.
How can eco friendly web design help the planet and your business?
The good news is that eco friendly web design is also the best way to an efficient and profitable website. The more user friendly your website is and the faster it loads, the less impact it has on the planet.
Here at SOZO, our designers put a focus on user experience (UX), everybody wins: web pages load faster, visitors are guided to the content they need, Google promotes your site in the rankings and, again, the reduced server activity causes less environmental fallout. And that's just the start, our development team also consider efficient, energy-saving approaches into everything about our web builds, from plug-ins to browser caching.
Plus, we are SEO experts so we ensure that your website is easy to find, which stops customers having to trawl Google (meaning less server activity and emissions, but also more visitors and sales).
The IT sector already consumes an estimated 7% of global electricity.
Source: Greenpeace
How green is your web hosting?  
Where your website is hosted has a big impact of it's carbon footprint. At SOZO, our commitment to environmentally friendly web development underpins everything we do. We insist on using carbon neutral, sustainable web hosting providers, UK Fast and Kinsta. UK Fast were the first hosting provider in the UK to go carbon neutral. Kinsta uses Google cloud servers which are some of the greenest on the internet.
We have taken a whole host of other measures that can all add up. We have a green code of conduct to do our bit, for example we:
Power our office with 100% renewable energy from local supplier Ecotricity
Reduce our heating needs with optimised insulation
Walk, cycle or drive electric cars to work
Obsessively recycle everything
Make regular donations to environmental charities like Friends Of The Earth
Drink Rainforest Alliance Certified coffee and tea
Even our toilet paper is eco friendly! (Whogivesacrap.org).
It seems the message is finally getting through to the web giants, with Apple, Google, Facebook, Box, Rackspace and Salesforce all pledging to power their data centres with 100% renewable energy. But you can also make the same ethical demands when it comes to choosing eco friendly web design.
To discover more about SOZO's eco friendly web design, call us on 01242 511912 or email info@sozodesign.co.uk
---
Looking for a digital agency to become your long-term partner to help your business succeed online?
Well say hello then!