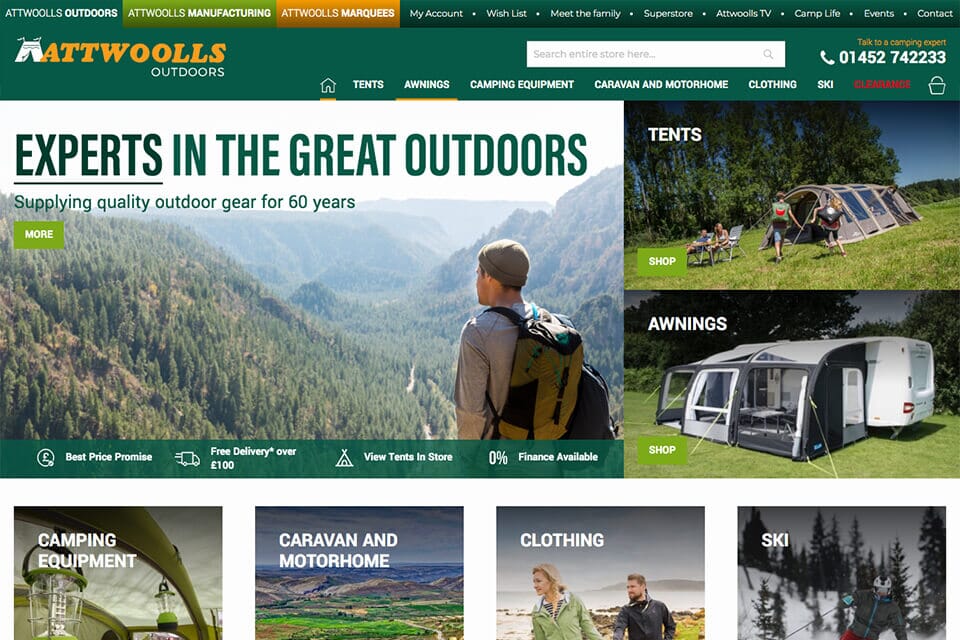 Attwoolls
Scaling up online with a
Magento ecommerce website
Attwoolls Outdoors chose SOZO to design a bespoke Magento 2 ecommerce website to help them scale up the online side of their business.
They had a poor-performing ecommerce website and were a little reluctant to invest in a Magento site initially. However, the investment has seriously paid off with sales almost doubling in the first year alone.
find out more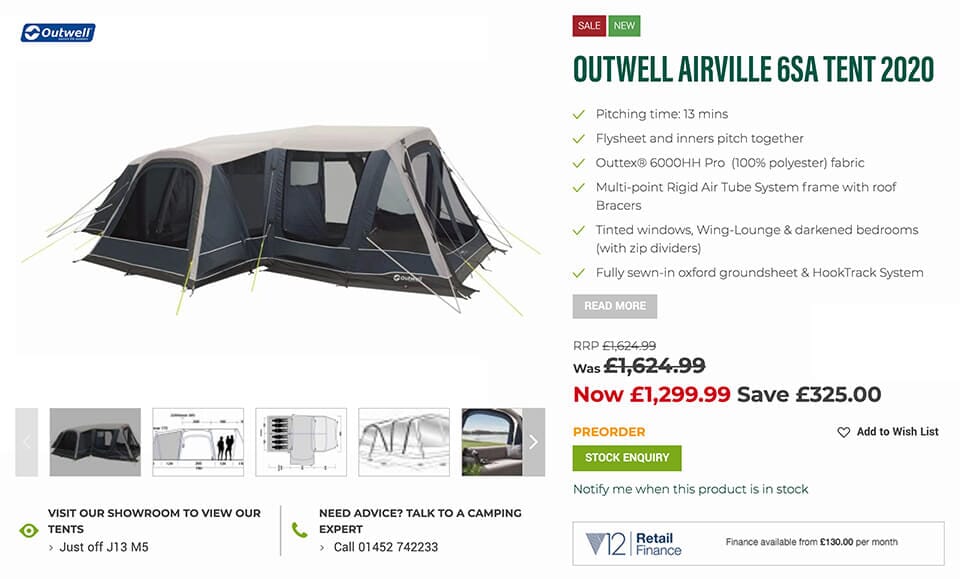 We started by assessing their overall brand identity and decided we needed to make a few refinements and differentiate their Outdoors brand with their other two brands
Visit website
SEO was built in
from the ground up
Once we were all comfortable with the brand we moved on to create a bespoke web design which reflected the diversity of their products.
SEO was a critical part of the brief as they are in a very competitive sector. Our in-house SEO team worked very closely with our design and programming teams to ensure SEO was built in from the ground up. We always prefer this approach, rather than attempt to do SEO retrospectively at the end of the project (which is what a lot of clients end up doing).
A big part of our objective was to reflect the personality and family-run nature of the business. We achieved this by featuring Mike Attwooll throughout the site with his product review videos. Videos are also a great way to explain a product and keep people on your website for longer.
View website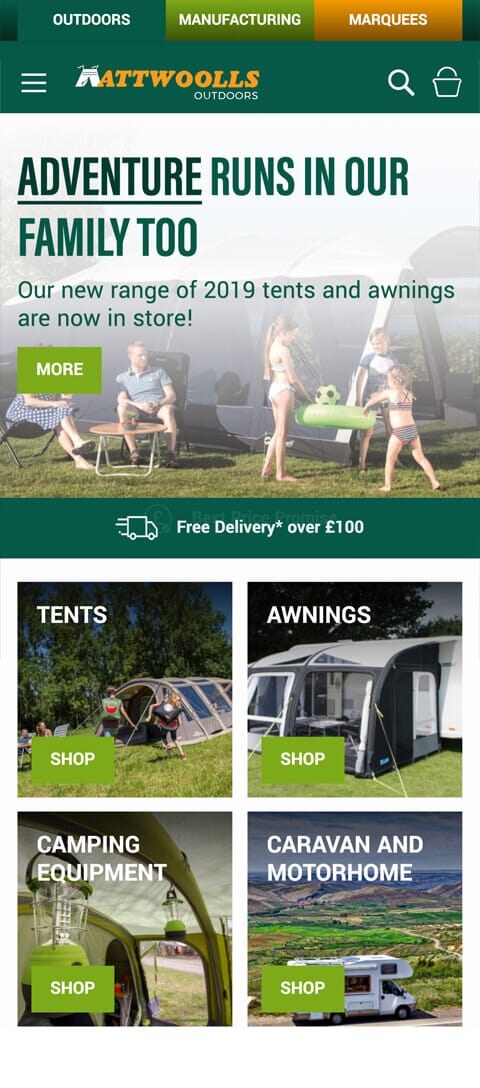 Doubled

site conversion rate

45.92%

increase in Total Traffic

47.33%

increase in Organic Traffic

2.3x

higher ROI in Google Ads

253%

increase in Revenue

20%

increase in AOV
We used Magento 2 as the ecommerce platform which gives our client a very powerful tool in terms of managing the website and adding configurable products. Magento also has a sophisticated voucher code system and many other advanced features to enable promotions on certain products.
If you're interested in scaling up your ecommerce business then please give us a call to arrange an exploratory meeting.
Get in contact