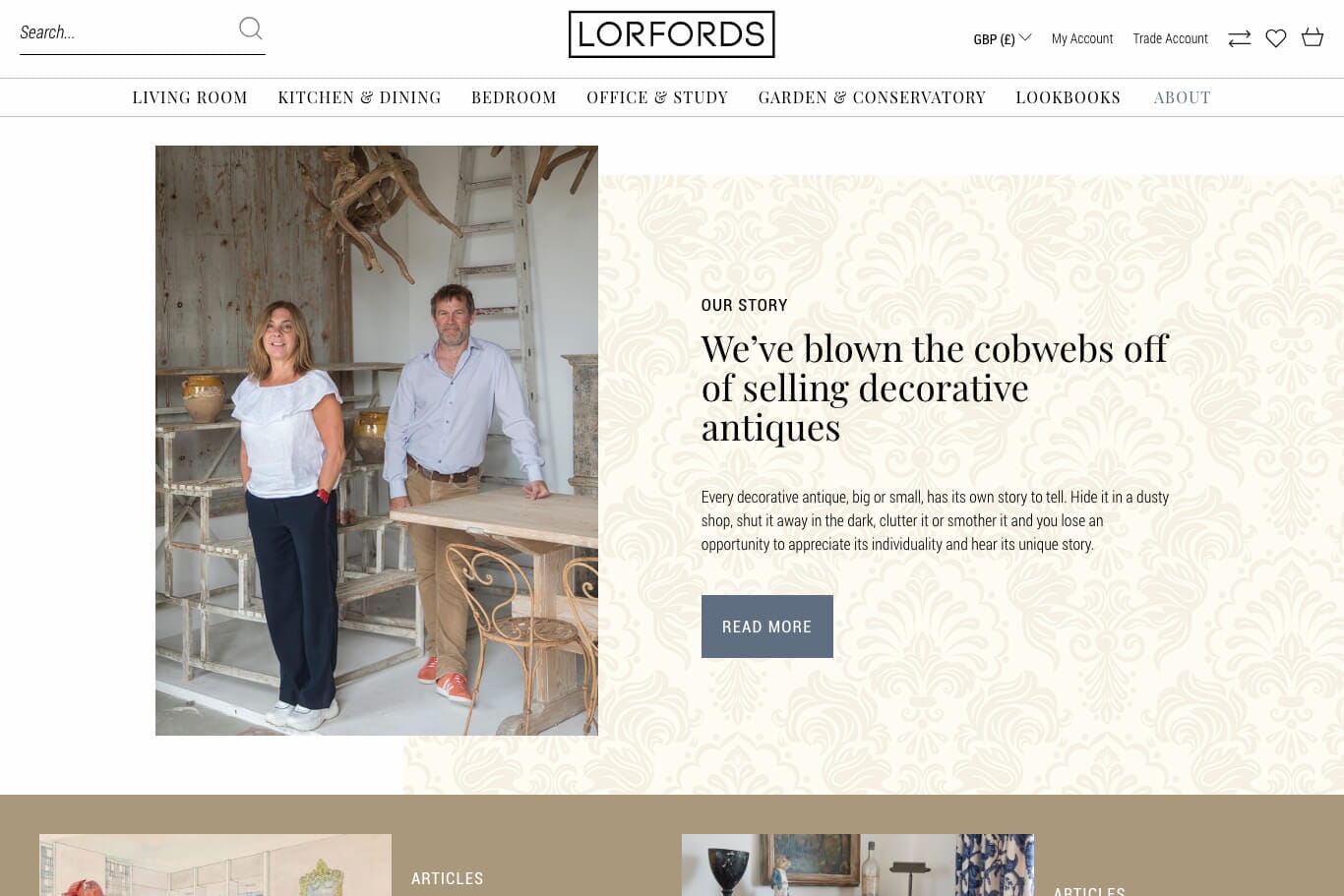 Lorfords Antiques
A Magento website and ecommerce strategy
to grow online sales
Lorfords Antiques came to SOZO to help them scale up their online sales with a new Magento 2 website and a cohesive ecommerce strategy.
find out more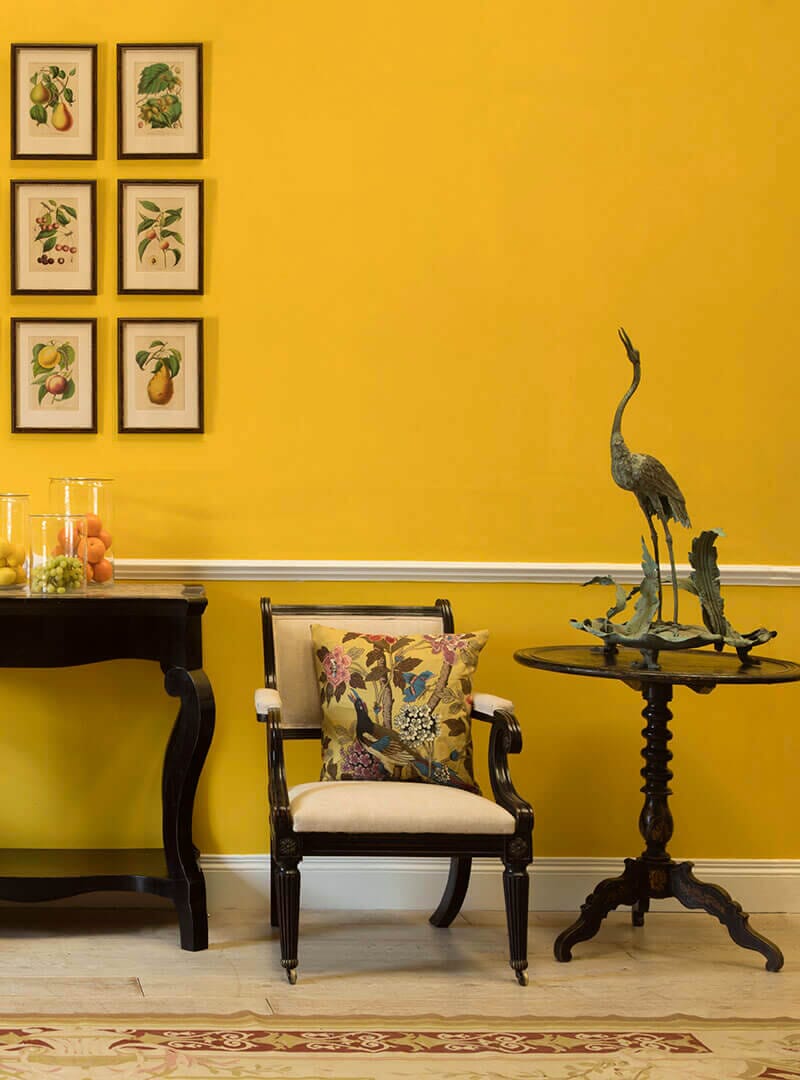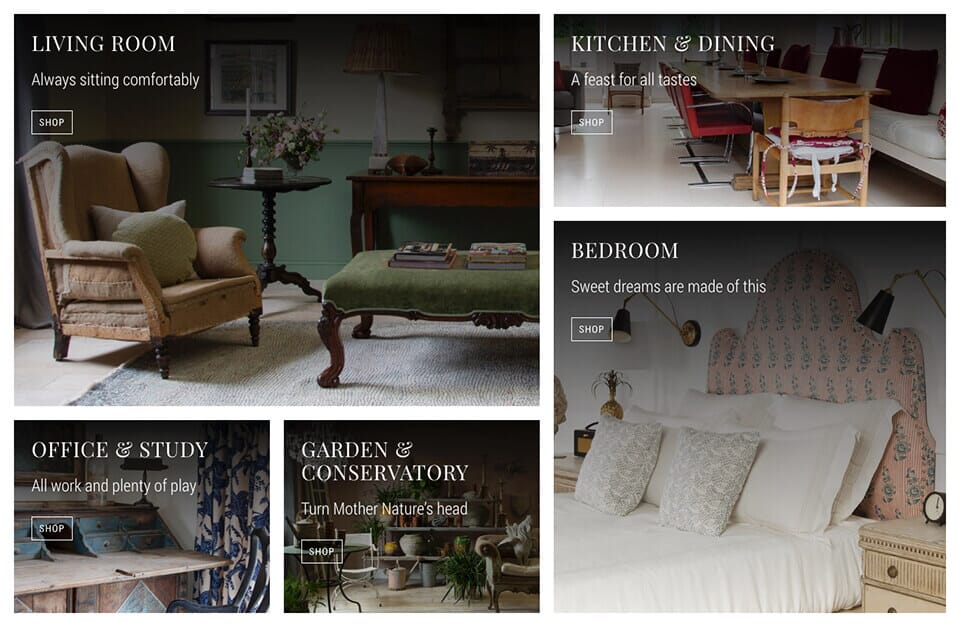 Lorfords Antiques houses one of Europe's biggest collections of decorative antiques. They wanted to make a much bigger impact online, to boost customers – and sales. We created a slick new Magento ecommerce website that looked good and gave users an exceptional customer experience.
View website
We overcame lots
of technical challenges
Selling antiques online is a complex business, especially when you've 5,000 unique pieces to list, with new items added weekly. To make it a success, our design team and Magento website crew delivered a solution that balanced function and usability with beauty, quality and design.
Visit Website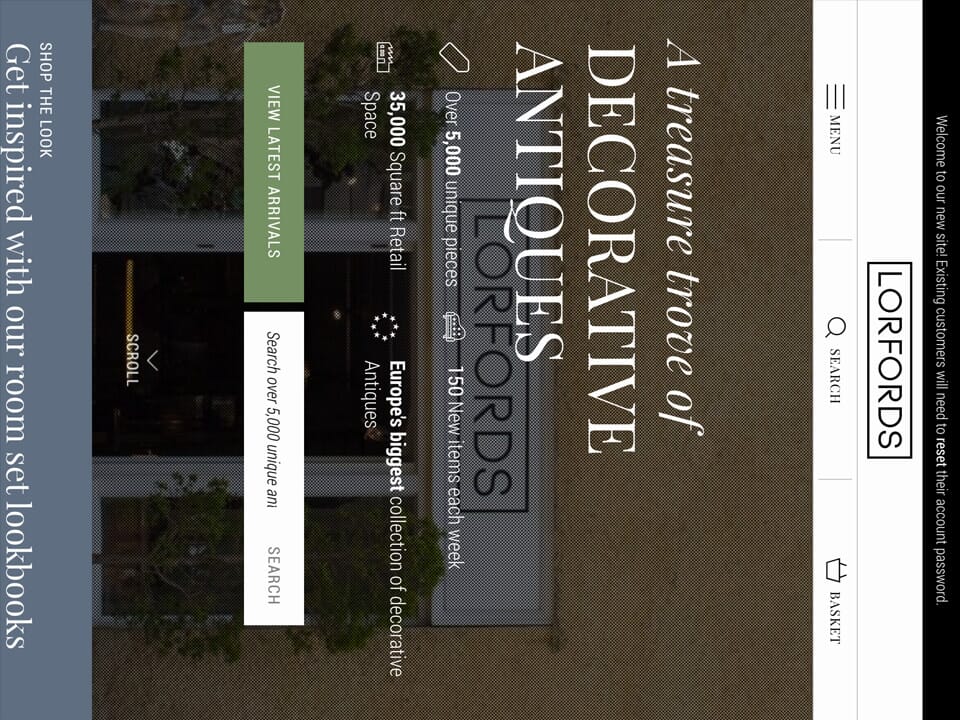 The problem
and our solution
Lorfords Antiques already had a Magento website when they first came to SOZO. The trouble was, they were not seeing the results they wanted.
We kicked off by doing a full audit of the website which showed that the poor design and lack of a cohesive ecommerce strategy were hindering, not enhancing, the Lorfords Antiques brand and customer experience.
The site needed a strategic rethink and redesign so our creative team set to work understanding the business and its USPs before creating a beautiful ecommerce website design – complete with brand savvy content – to reflect the company's uniqueness.
Our Magento website team then built the site from the ground up, overcoming a range of complex technical issues along the way. They also created many custom features for the new site, including an online delivery calculator and a product reservation system.
The result? A client who now feels confident in scaling up the online side of the business and is working with us to improve their digital marketing.
Get in contact
Looking for a digital agency to become your long-term partner to help your business succeed online?
Well say hello then!