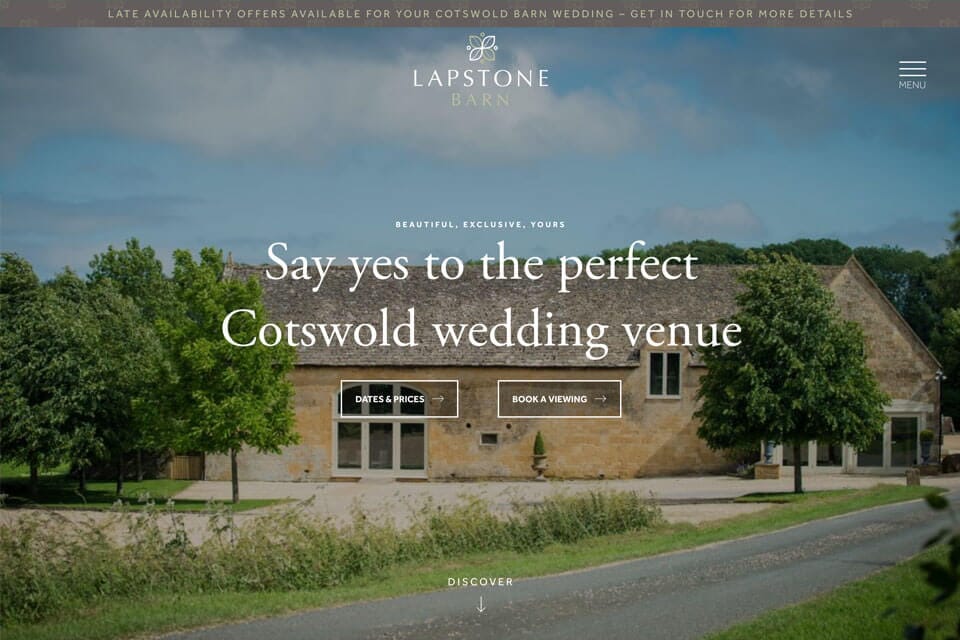 Lapstone Barn
The perfect
Cotswold wedding venue
Lapstone Barn is a stunning new wedding venue set in picturesque Cotswold countryside. They commissioned SOZO to create a new brand and website to reflect the beauty and quality of the venue.
find out more
"We have now used SOZO to design three websites – and they keep getting better!"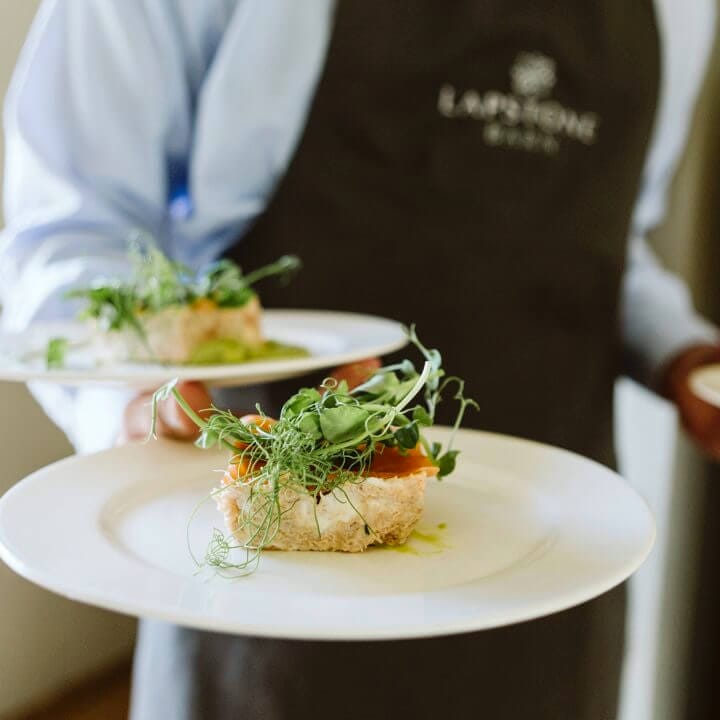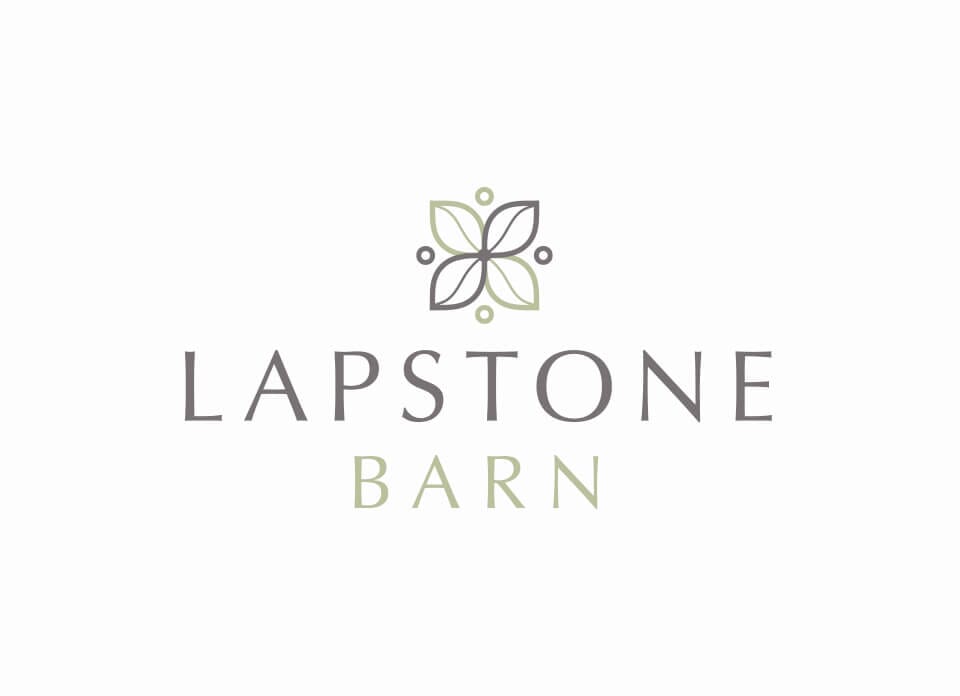 Firstly, we created a logo design which was elegant and understated. We used a colour palette typical of The Cotswolds and then designed a beautiful brochure and suite of stationery to complete the brand identity.
Visit website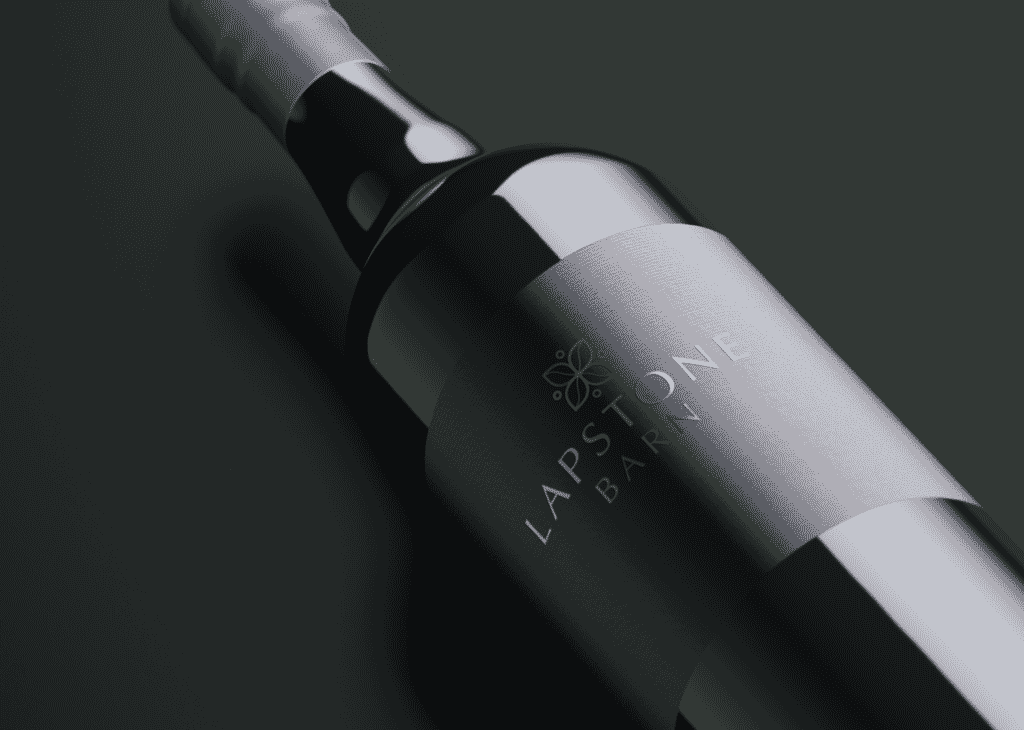 A website to reflect
the beauty of the venue
Next we designed a bespoke WordPress website which would inspire couples to want to get married at the barn. We used stunning video and imagery, well- scripted copy, and subtle animations to give the website a premium yet approachable feel.
We are now providing our Search Marketing Services to drive new traffic to the website to gain more bookings online. The client is extremely happy with both the brand and the website.
View website

Full service
digital agency
We have now used SOZO to design three websites – and they keep getting better! Their detailed understanding of the brief and conversion to an initial concept, logo and website design is exceptional. We made minimal changes to their initial design and layout because their original ideas were absolutely spot on. The CMS is easy to navigate to keep the site updated, and the SEO service invaluable. They work with you to ensure that your website remains a dynamic marketing tool, rather than a static site that never changes, to get it in front of the audience you are targeting. We cannot recommend Shaun and his team more highly.
Get in contact
Looking for a digital agency to become your long-term partner to help your business succeed online?
Well say hello then!