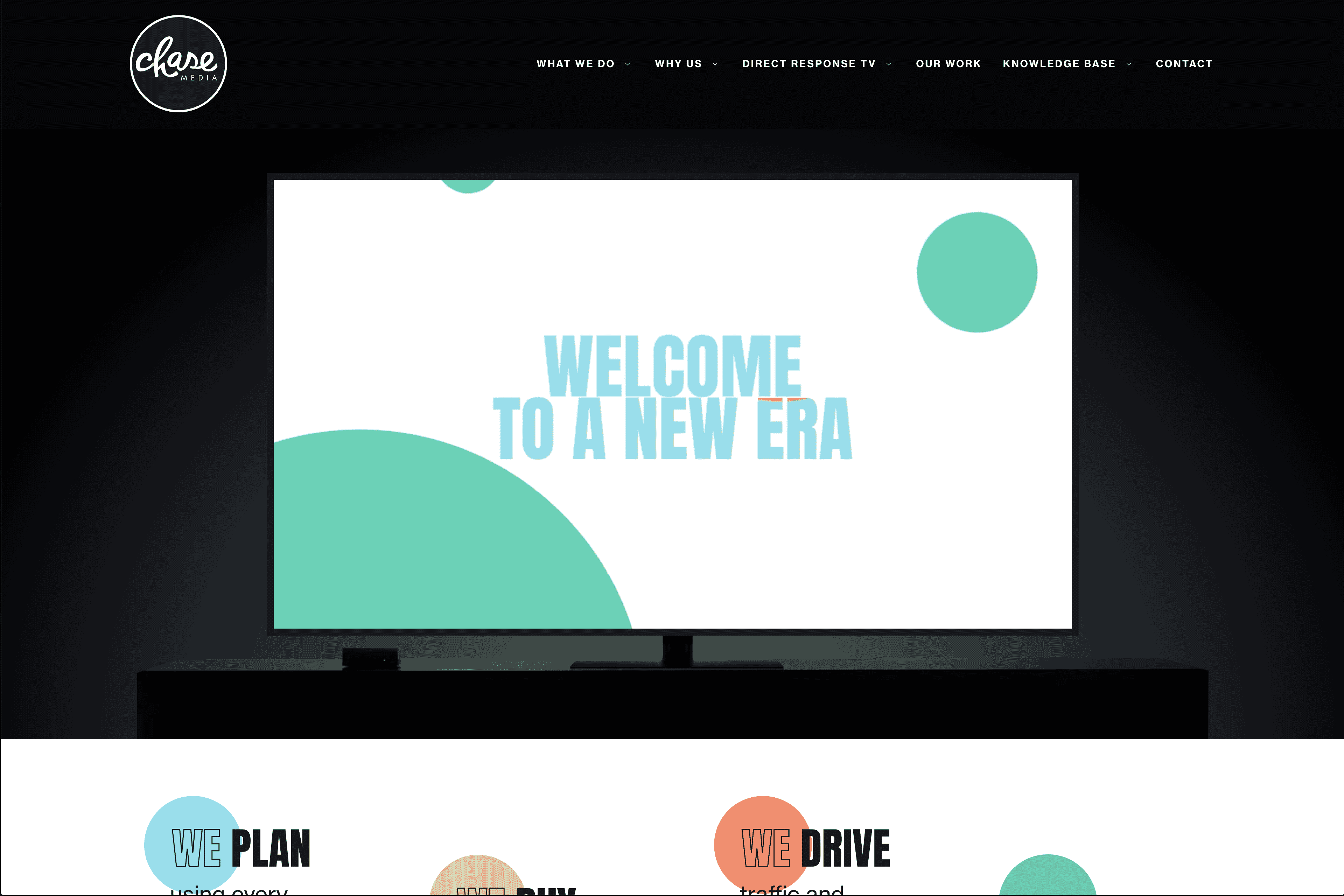 Chase Media
A new era of
TV advertising
Chase Media are a TV media buying agency and wanted a contemporary website which would set them apart from their competitors.
They were first attracted to SOZO by our own website and especially liked the home page animation and overall feel of our site. So, our design team set to work on creating a bold and modern web design which would excite users and showcase Chase Media's impressive range of case studies.
find out more
A perfect blend of bold typography, a bright colour palette and cutting-edge animation
It's all about
storytelling
Our job is simple – we must tell the story of our clients' businesses in an engaging and creative way.
In order to do this we must first truly understand our clients and get to the heart of what makes them unique. In this case, Chase Media's USP was their analytical approach to media buying and deep understanding of the 'direct response' TV advertising model.
Our web design team decided the best way to tell this story was with an animated movie on the home page and then client examples dotted throughout the site. This, combined with concise copy and beautiful typography, resulted in a really engaging and memorable website.
visit website
Not just a
pretty face
Websites like this always look simple on the outside, but under the bonnet there is some seriously sophisticated code.
In order to achieve some of the animated effects, our web programming team had to use some of the very latest coding techniques. Certain aspects were a real challenge to get to work across all devices.
We also had to consider SEO. The client had certain keyword positions they needed to maintain. Our SEO managed the transition carefully with 301 redirects and meta data, along with our technical SEO checklist.
Want to stand out from
your competitors?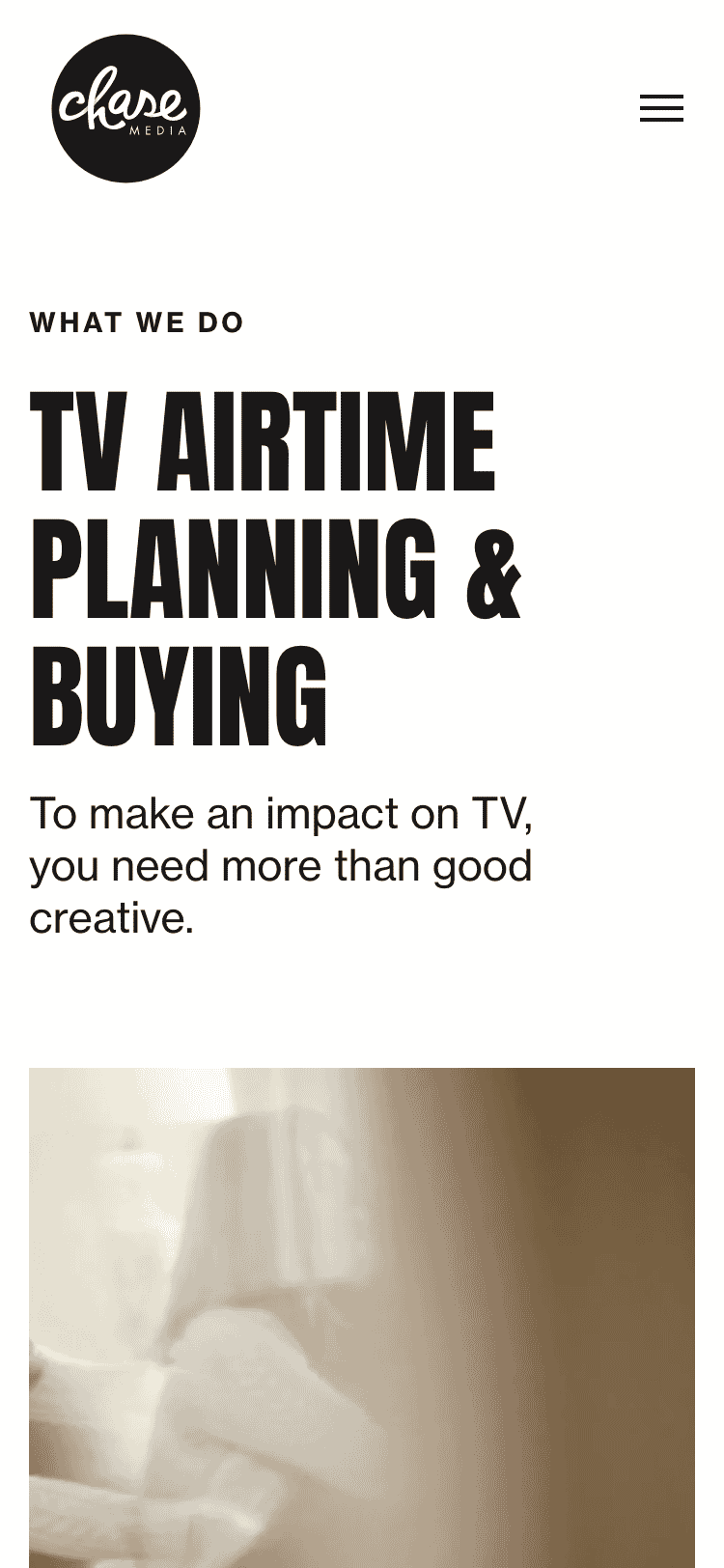 A refreshing approach
to website design
Our approach is different to a lot of web agencies, so if you're interested in a bespoke website then get in touch and we can explain our process over a good coffee.
Looking for a digital agency to become your long-term partner to help your business succeed online?
Well say hello then!