Ecommerce Websites
Navigating the Economic Downturn: A Survival Guide for Ecommerce Retailers
Adapt your ecommerce web design and online strategy to overcome a challenging economic landscape.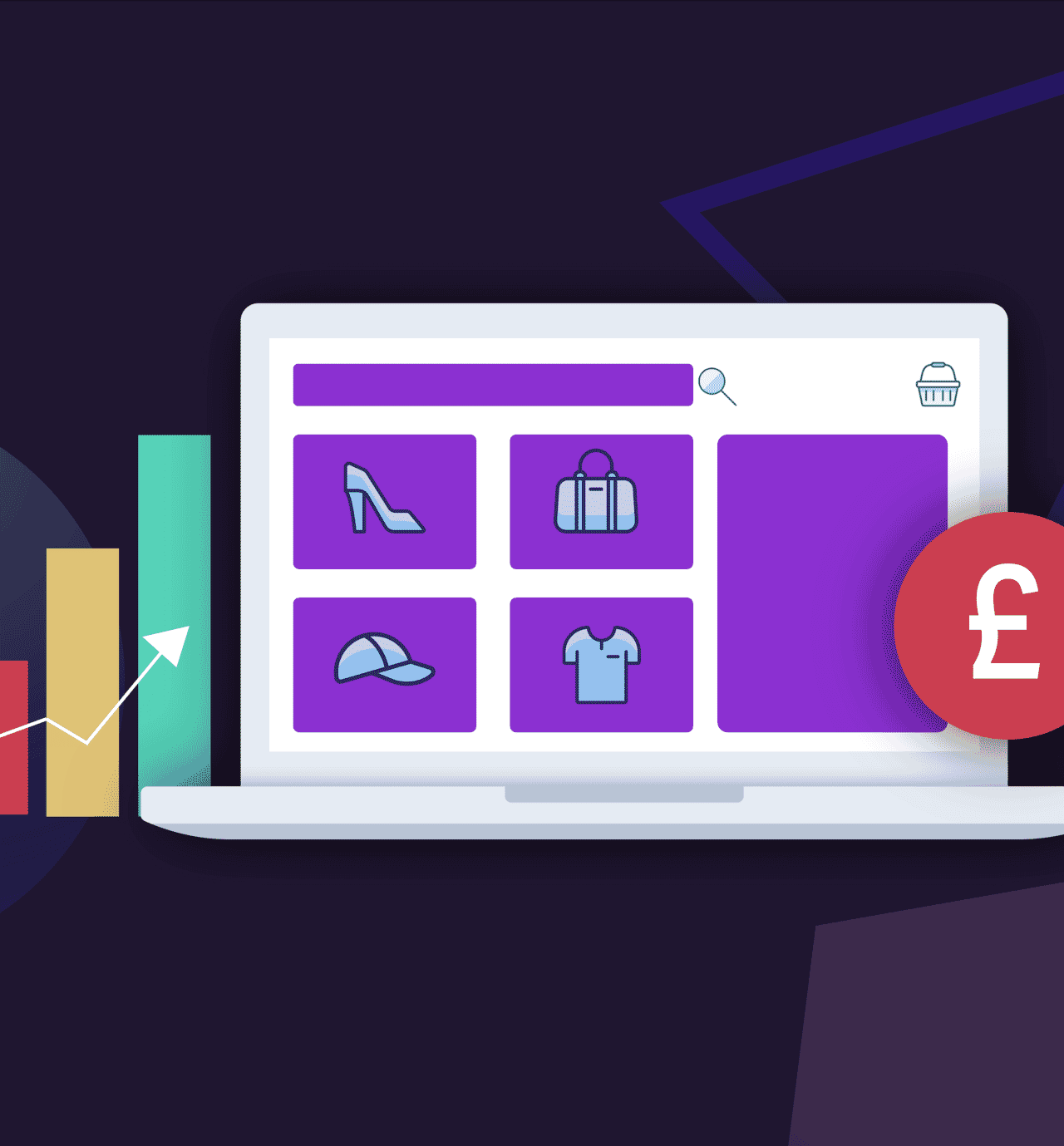 The UK is entering an economic downturn and this is undoubtedly a troubling time for e-retailers. Indeed, internet retail sales were down 16% in the first quarter of 2022, compared to the same quarter the previous year.
While this current state of affairs may seem bleak, there is solace to be found in the fact this is a global phenomenon. These are turbulent times for all e-retailers. If you have dwindling figures, they are a product of the current environment, not necessarily your own shortcomings as a business.
So, with that in mind, failure is not inevitable. The landscape is simply changing and ecommerce companies need to be ready to change with it. Our in-house ecommerce web design strategists have been looking to answer the question:
How can ecommerce retailers adapt to the changing economic landscape?
It's a big question that can't be easily answered in one article, but here are five tips that will get you started:
Align your ecommerce strategy with the current economic environment
Complete competitor analysis
Review your user experience
If required, adjust your offering
Drive profitable marketing across all channels
1) Align your ecommerce strategy with the current economic environment
As an ecommerce business in the current climate, you must decide what you want, what you need and what is profitable.
For example, is your strategy about becoming more focussed on immediate sales right now? Or do you have the finances and resources to devote to a customer lifetime value (CLV) strategy?
Some ecommerce companies don't expect to make a profit in a new customer's first year. Their strategy is to focus entirely on the CLV, not on covering their advertising spend. They are happy to advertise with low ROI or even no ROI from the first purchase.
If you've been doing things one way and they have now stopped working, time to change things up.
You could:
Adjust your PPC advertising spend ROI to focus on more immediate sales, rather than a CLV strategy
Or
Make sure your ad campaign is more focussed, attracting only high-converting clicks rather than looking for brand exposure?
Ultimately, it's up to you to decide which strategy is right for you as a business. But it's certainly worth considering the options.
2) Complete competitor analysis
Do you know your competitors well? Because your clients do.
Identifying your online competitors is important. This isn't just for pricing comparisons, but also to see what else they are offering customers. You'll want to take note of their delivery costs and times; warranties; after-sale service assurances; payment plans; etc
Additionally, it's imperative that you understand your competitors' product offering and make sure you are providing better or at least similar options.
Beyond this, have you checked if opportunities are available in taking marketing share?
Analyze where your competition is ranking in Google on the search terms you want to rank on. Then look at the gaps. Can you fill that gap with a Google PPC (pay-per-click) campaign? Is your competition already running a PPC campaign?
Knowing your competition means you have a better chance of beating them.
3) Review your user experience
Much of the success of an online ecommerce website depends on user experience. Never has this been more pertinent than now: a time where consumer confidence is low.
First and foremost, ask yourself: are you engaging with all the ecommerce tools available? For example:
Is your mobile cart functional and designed to modern standards?
Are you using express checkouts (e.g. Amazon, Google, Apple)?
Have you introduced Paypal Pay in 3?
Essentially, are you making it as simple as possible for your customers to find you, find the product they are looking for, and make that purchase on whatever device, browser or payment method they are choosing to use?
Review your website in the mindset of a visitor, not an owner or team member. Then compare with websites delivering high quality UX, such as John Lewis or Apple. Are you missing some obvious opportunities to make improvements?
4) Do you need to adjust your offering?
As the cost of living increases, expendable income reduces. If your product range includes high value, desirable, but not essential items, are these the items to be promoting? Or should you look at lower-cost products within your range that are less desirable, but essential purchases? Maybe all of your products are non-essential? In which case, is it time to promote lower-cost stock? A/B testing can help you make the right choices.
An obvious way to encourage purchases; offers and deals… people are always looking at getting value for money and discounts provide this. So even if in the past you have not offered a discount or multi-buy offer, now is definitely a good time to consider starting.
Here's what you can do going forward:
Review your product offering. Is what you're selling and advertising attractive in the current market?
Use Google trends for data on expectations. You'll be able to see if there's a drop-off for certain products.
Depending on the above result, consider changing what you're presenting to your customer and how you're presenting it. For example, even if you don't usually do product sales, it might be worth trialing a promotion to garner interest.
Consider marketing to new audiences. If your digital marketing usually addresses the general public – a market which has now significantly changed – what about addressing the trade sector?
Create genuine discounts. They will hit your profit margin, but may be essential to continue product sales at an acceptable rate.
The economic landscape has changed. Your ecommerce site performance no doubt reflects this. Whatever changes you decide to make, you need to act to keep up.
5) Drive profitable marketing across all channels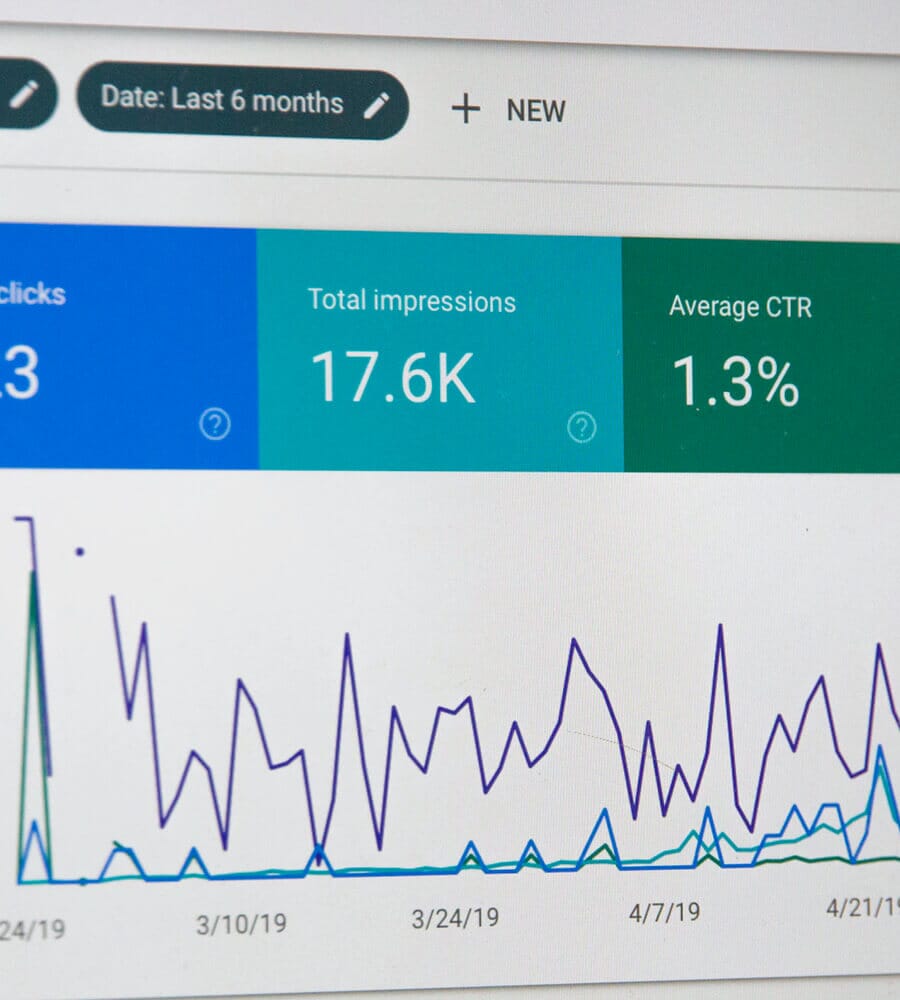 Marketing is costly. It's important to be aware of your spend and profitability across all channels.
Are you using a 360 marketing approach? For example, alongside search marketing do you use social advertising campaigns to keep up brand awareness? Do you use email marketing to target your existing clients/previous purchasers? If this is your approach, it's vital to understand your ROI across all channels, split and independent. Does your current reporting provide the data needed to make business-critical decisions?
The UK government is about to run a campaign suggesting businesses divert marketing spend into cutting prices. Do you agree and/or do you have the data to know if this applies to you?
Cheryl Calverly, CEO and former CMO of Eve Sleep, certainly does not agree with this approach. "To suggest swinging investment naively away from a significant sector of the UK economy, the creative and marketing industries, is at best downright idiotic, and at worst, deeply damaging,". Read more about this campaign and industry response.
The market may be tough, but now is not the time to have a shy approach to marketing.
With SOZO's help, embrace change and find success
In 2022, reacting to and embracing the new ecommerce web design landscape – rather than being afraid of it – is the most important thing you can do. Digital marketing is now more important than ever, especially for small businesses.
As an acclaimed ecommerce web design agency, SOZO can lead you to success. Through a combination of digital marketing services, SOZO can help you deliver intelligent and profitable marketing.
If you're currently working with SOZO, we're happy to discuss any of the above. Or if you're looking for advice on your ecommerce site or ecommerce web design, get in touch on 01242 511912 or info@sozodesign.co.uk
Looking for a digital agency to become your long-term partner to help your business succeed online?
Well say hello then!