Ecommerce Websites
Why 'lifetime value' trumps 'first sale' for your ecommerce business
Ecommerce web design experts recommend the lifetime value principle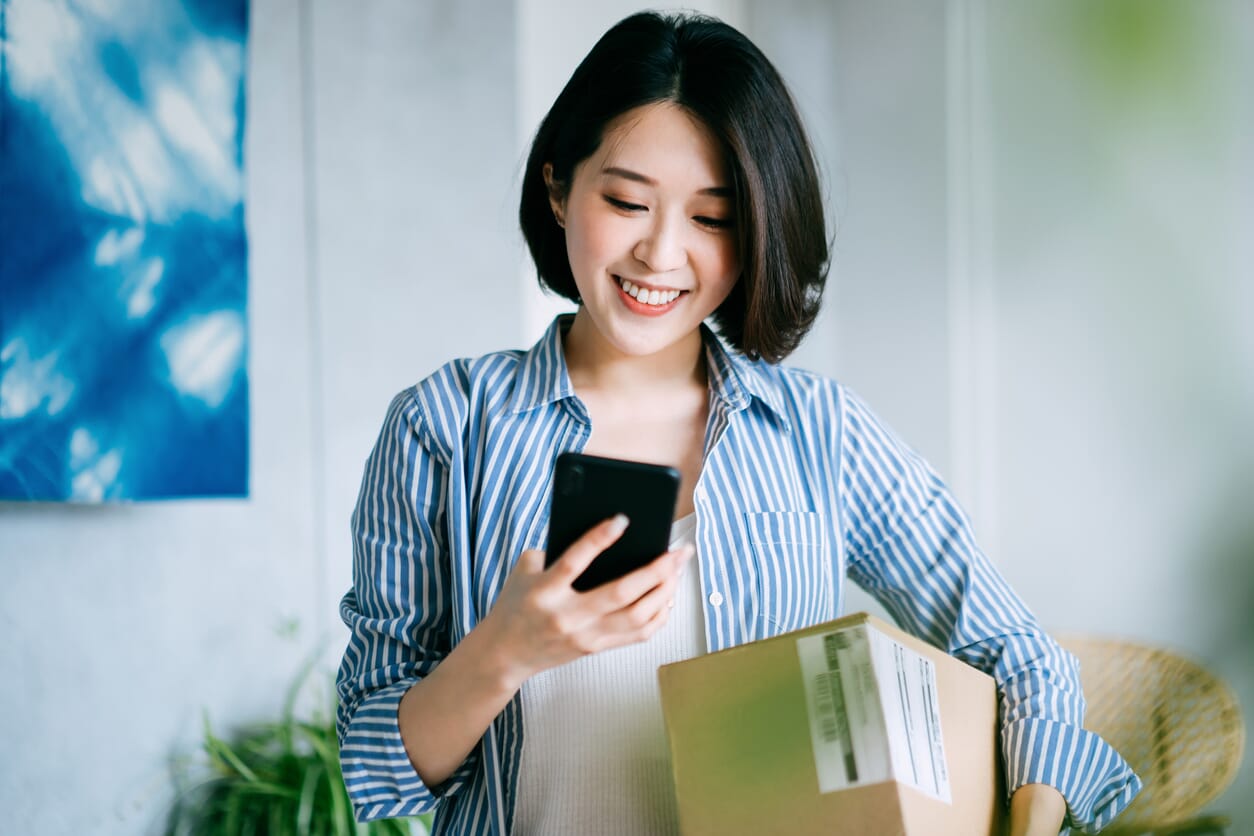 Returning customers are the best driver for your ecommerce business's long-term profits. Here's an introduction to the lifetime value principle – and how SOZO's ecommerce web design agency experts can help you unlock it.
The dangers of the 'first sale' fixation
As an ecommerce business, it's easy to become obsessed with the immediate profit from a marketing campaign. You'll look at your spend on a new social media ad, assess how many sales it has brought in, calculate the return on investment (ROI) — and furrow your brow. Perhaps you've broken even on that initial wave of first sales to new customers, but it's not quite the bonanza you were hoping for.
Put down the calculator. The truth is, it's vital to look beyond the first sale, focusing instead on the lifetime value of a given customer and how that impacts on ROI. Of course, everybody loves new customers: they're bright, shiny, exciting and make it feel like your ecommerce business has the wind in its sails. But, actually, it's the dutiful, reliable, returning customers who are the real secret to long-term profit.
The secrets of the lifetime value principle
Think about it: if that aforementioned social media ad wins you a customer who makes a single purchase from your ecommerce site, you might break even on that first sale. But when they return to buy from you again and again, the ROI from the marketing spend suddenly starts to look healthier. At a given tipping point, you're effectively selling to a customer without spending anything at all.
As an experienced ecommerce web design agency, SOZO can help show you the bigger picture. When you meet us — either in our Cheltenham agency or via video call — we'll have a relaxed chat and start to build a picture of what successful ROI looks like for you, from customer lifetime value to cost of customer acquisition, and many other metrics.
From the outset, it's really helpful to talk about your profit margins, so we know what the ROI ratio should be to break even. As a rule of thumb, if you make 25% profit on each sale, then a Google Ads ROI of 4/1 is your break even figure. If you make 33% profit, then a ROI of 31 is the break-even. And so on.
We'll go deeper, too, as part of a complete ecommerce solution. Trust our team to drill into your analytics, track customers along the tangled journey from curiosity to purchase, and identify how, when and why impulse buyers become loyal customers. Plus, we won't just help you fuse that information into your strategy moving forward — we can also design your new custom ecommerce site to suit, offering seamless user experience (UX), interactive user interface (UI) design, lightning-fast page speeds and laser-focused SEO that keep visitors coming back, time and again.
If you're looking for an ecommerce web design agency that sees the bigger picture, call SOZO. We're here to chat on 01242 511912 or info@sozodesign.co.uk
Link to our Attribution Article: How multi-channel attribution helps you see which channels are driving conversions
Looking for a digital agency to become your long-term partner to help your business succeed online?
Well say hello then!