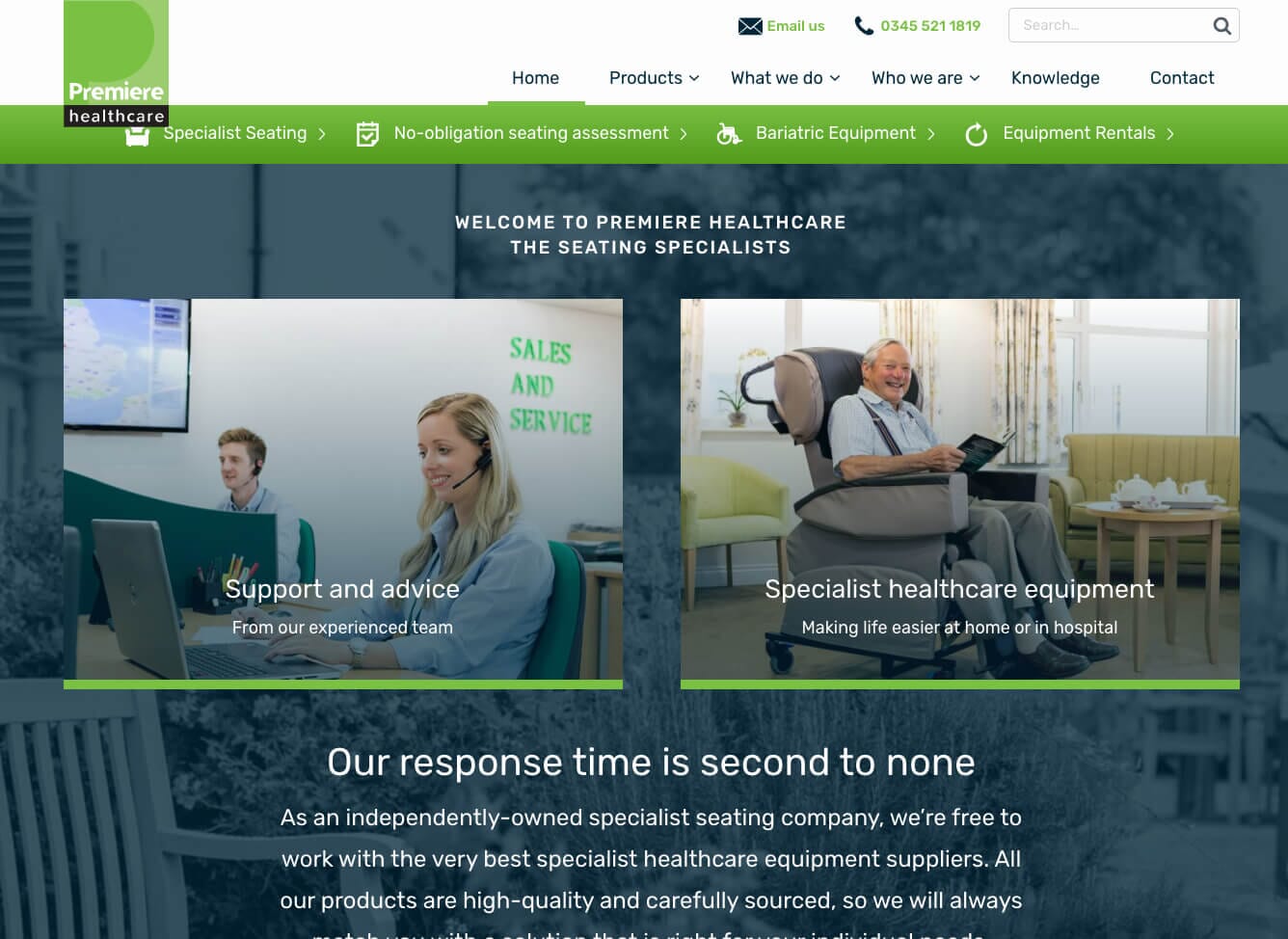 Premiere Healthcare
Online catalogue website
for specialist seating
Premiere Healthcare are leaders in specialist seating products and services. They came to SOZO to help them in raising their profile online and attracting a larger audience across the South West.
find out more
Our content team produced a great video to showcase their customer service and convey the quality of the products
Website design &
search engine marketing
The client has seen significant growth in new business enquiries since we launched their new website and started our SEM (Search Engine Marketing) service. We are working with them to continually improve the website and their Google rankings.
Visit Website
Custom-designed
product catalogue websites
If you're looking for a custom-designed website to promote your product range or services, then give us a call to arrange a chat over coffee (and biscuits if you're lucky!).
Get in contact