Branding
What does a branding agency do?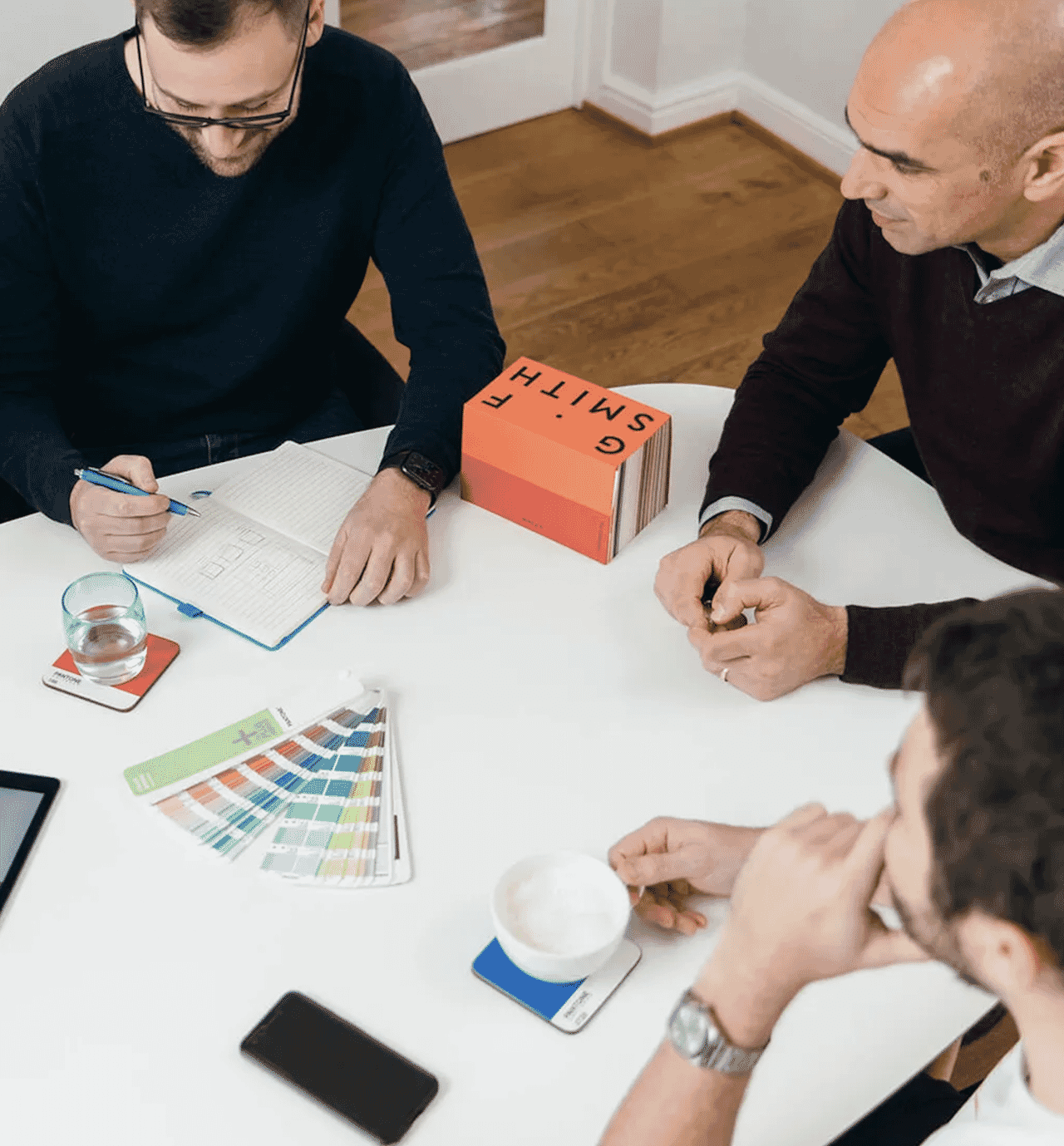 There's more to branding than clever logo design. Branding should communicate everything that a company stands for while evoking an emotional response from a consumer. And it needs a good branding agency to pull it all together. Shaun Uthup, SOZO's Head of Branding, explains the mistakes people often making when branding their business and why getting branding right is now more important than ever.
Why is a good branding agency so crucial to a company's success?
Good branding communicates to the outside world who you are, what you stand for and why people should choose you.
It's a quick and subliminal way of evoking a distinctive feeling about a company. When branding works well, people will get a similar feeling for that company, whether they see a logo, an advert, a website or anything else associated with the business.
What results have you seen from SOZO clients whose branding you have designed?
Clients have commented on how therapeutic they have found our branding process as it involves a lot of soul searching to define who they are as a business. At SOZO, we have a tried and tested formula that we take clients through to help them define their core brand values. Once these are established, the company can present a more consistent message to clients through the branding we design.
Our branding services have helped many companies to change their direction and reposition themselves in the marketplace. This has led to increased sales, but more importantly, is a way of attracting more suitable customers.
Our client Henry Bonas is a good example. They wanted to attract very wealthy clients and reduce unsuitable enquiries which took up a lot of their time. They came to us as a branding agency to redesign their identity and their website to present themselves as a premium brand. This has increased enquiries from the right sort of client. You can see how we rebranded Henry Bonas in our case study.
What are some common mistakes people make when branding their business?
They think good branding is all about design and making you look as beautiful as possible. But it's more than that. Good branding should clearly define your personality, your values and how you position yourselves in the market. And it should attract the right type of client for you.
People often cite the likes of Apple or Nike as examples of good branding (which they are), however, brands like EasyJet or RyanAir are equally strong brands. That's because from their branding, people know exactly who they are and what service and price to expect from them.
That's the key to good branding – do people understand quickly who you are and what to expect from you?
As a branding agency that has been creating brands for over 20 years, how has SOZO seen branding change in that time?
The principles of branding have not really changed. But how the brand identity is delivered has evolved to be a lot more digital. That's because we interact predominantly online nowadays with any brand.
You could even argue that branding has become more important in recent years as consumers want to know about the personality of a company more than ever before. They need to know what you stand for and whether your values align with theirs. People want to feel some sort of affinity with your company. That's because the brands a person chooses to use reflects on their status, persona and beliefs.
Where do you feel the future of digital branding is heading?
Brands will become more human and less corporate. And they will need to be more distinctive to stand out in a crowded global marketplace.
We are also seeing companies invest more in social and environmental initiatives to win over an increasingly discerning consumer. But this has to be backed up by reality. For example, you can convey your values in your tone of voice on your website and in the design of it, but also in your choices as a company. What packaging do you use for your product? What's your HR policy? There's no point saying you're environmentally-friendly then flying off to meetings every month. It's got to be authentic.
What are some simple steps businesses can take to improve their branding?
Firstly, you need to do some soul-searching and clearly define who you are and what you stand for. How do you want to position yourself within your marketplace?
Then you need a good branding agency to represent these values in all of your brand identity and marketing. Finally, make sure all of your employees understand your brand values and adhere to your brand guidelines to present a consistent brand voice to the outside world.
Most importantly, whatever you define as your brand values, you've got to live and breathe them. It has to feel genuine and authentic.
Why do you think SOZO excels as a digital branding agency?
Experience. We've designed hundreds of brands in all sectors over the past 23 years, many of which you can see in our branding portfolio. We know how to draw out of you what your core values are and then how to help you clearly define them to your internal staff and the outside world.
We then have a great design team who can design your branding and everything you need, from brand identity and logo design, to your website and marketing materials. We also have a number of other in-house services including content creation and digital marketing services which work together to present a consistent brand voice across all your marketing channels.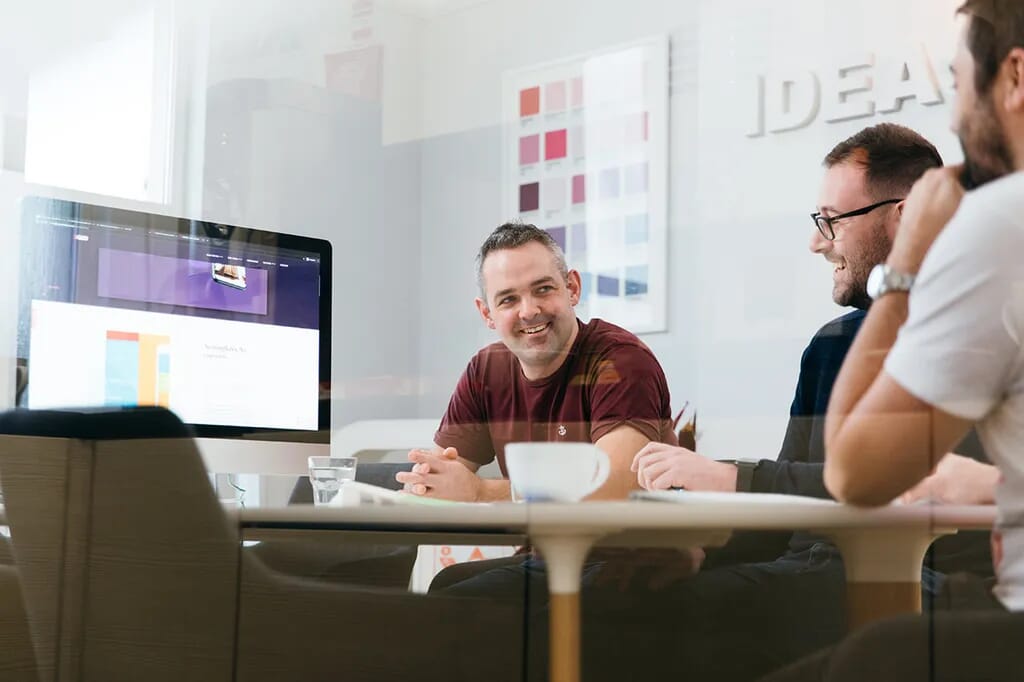 If you're looking for an experienced branding agency to help your brand stand out, get in touch with our branding team at SOZO. Email Shaun at shaun@sozodesign.co.uk or give us a call on 01242 511912 and we'll take you through our branding process.
Looking for a digital agency to become your long-term partner to help your business succeed online?
Well say hello then!