Ecommerce Websites
Hot Ecommerce Trends for 2020
Top 10+ ecommerce trends researched by a leading agency.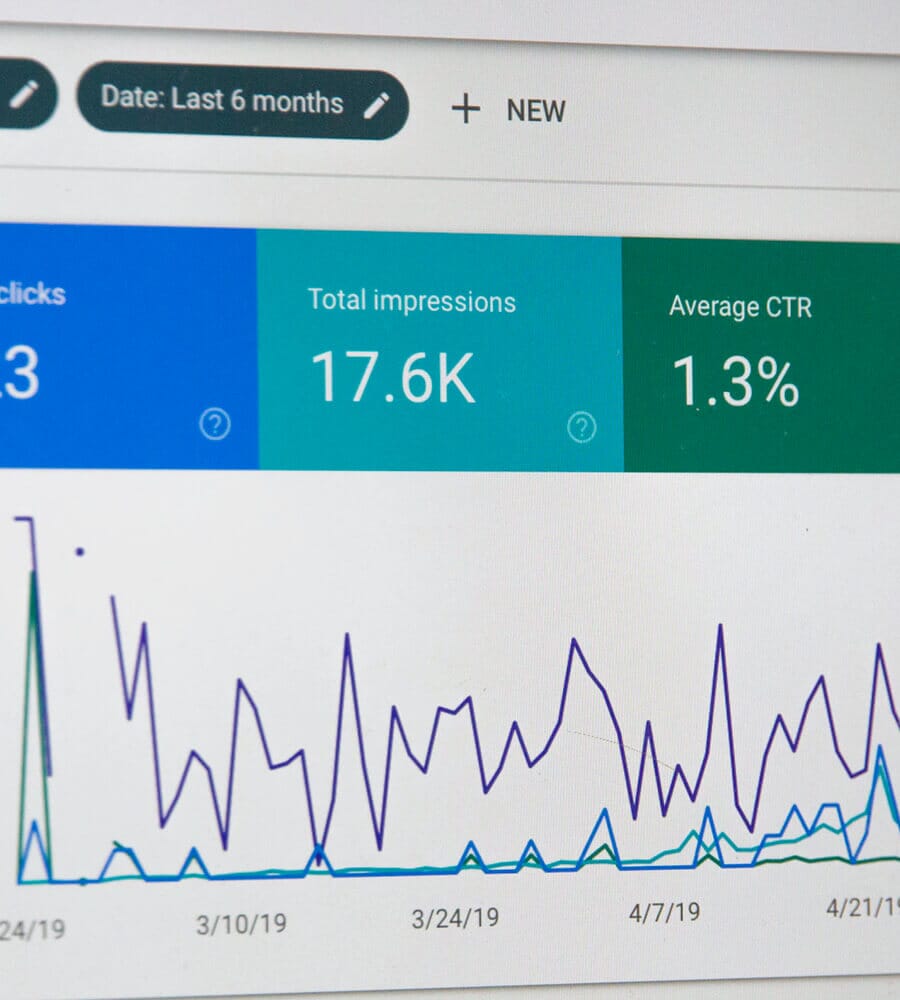 UK Fast invited ecommerce agencies to a round table event discussing hot ecommerce trends at the forefront of today's industry and uncover the exciting new opportunities it gives to businesses across the globe.
Here's a round-up of the main areas that are at the forefront of the ecommerce industry and the most effective ecommerce trends. Including top tips on conversion optimisation, cart abandonment, and what is expected to make the largest impact by 2020:
1. Artificial Intelligence and Predictive Analytics
Predictive Analytics is an exciting area and a hot eCommerce trend. It encompasses a variety of statistical techniques that analyse current and historical data to generate predictions about future events. I'm sure you would have heard of the term alongside another term that many find a little daunting, Big Data. A term for data sets too large or complex for traditional data processing systems to deal with.
Predictive Analytics, as complex as it seems, can provide a Marketer and any eCommerce website or brochure website owner with a great deal of power when it comes to automation and predicting a customer's actions. You don't need a degree in Mathematics as there are companies out there that provide these tools to add to your arsenal.
A good example here is an email campaign. Predictive Analytics can predict the most effective time to send certain emails to your customers by crunching important data such as conversion rates, opening rates and engagement rates.
By crunching your customer's data, you can essentially learn what customers want and when! By being proactive and giving a customer what they want, when they want it, this, in turn, gives more value to them. Encompassing this with machine learning, your targeting skills will improve and the cycle will begin all over again.
Artificial Intelligence technology can learn an individual's habits and demographics using customer data, a function of AI technology could be to perform what's called 'dynamic personalisation'. Where automated emails are generated with content and subject lines determined entirely through the power of the AI system.
One thing that shocked me was being told at the expo that around half the email subject lines in my current inbox would have been generated by AI robots (Domino's Pizza for example). More impressive, is that I was told I would not be able to tell which ones!
By 2020 we will see a lot more eCommerce sites joining the trend and taking advantage of the possibilities AI and Predictive Analytics offer. Ecommerce sites are already integrating such systems, so don't get left behind.
2. The First Artificial Intelligence Website with Voice Search
One of the most intriguing talks at the eCommerce expo came from a company who had created a website that generates its website's content, based entirely on what the visitor first searches for on the homepage, whether by voice search or text entry via keyboard. Everything the user sees is chosen and displayed by Artificial Intelligence technology.
This is where the term 'dynamic content' comes into play. Instead of the company making an educated guess on what every user should see on the site's homepage, the content is changeable, or 'dynamic'. It is entirely dependent on the user's intent, revealed through that first initial search.
Through using Artificial Intelligence in this way, it helps provide a completely unique experience. Along with a potentially better user experience than a 'standard' website, if done effectively. A promising area and an eCommerce trend that's building a lot of momentum
If the user searched or asked for "the best looking white trainers" for example, the website would generate completely tailored content around white trainers, and could incorporate content around newly released styles, best sellers and what's hot in the fashion and trainers world.
What's great here is the level of personalisation it provides, but also the advantages it creates for Marketers. It shows exactly what each users intent is from the moment they enter the site. It could be argued that a standard search bar can do that, but not all users actually use a website's search bar.
With this information, retargeting can become much more accurate and therefore more effective, whilst follow up marketing can be more personalised and provide appropriately tailored content. This is more likely to improve engagement and conversion rates by providing greater value.
Dynamic websites by 2020? Maybe that's a bit ambitious, but I don't think it's too much of a push to say that dynamic content will be commonplace in eCommerce platforms by then. We may also see an eCommerce trend where a users journey begins with a voice search on a site before the content is displayed.
3. Voice Search
Already a hot trend in the tech industry, voice search and voice recognition is now impressively accurate. With around 95% accuracy rate and huge investments from tech firms into voice-powered technology, it's already cemented itself firmly into the world of technology. The next logical step is to integrate this into the eCommerce landscape and website design.
For more information on voice search and eCommerce, SOZO have written a dedicated article on this prominent area: The Impending Impact of Voice Search and Mobile SEO.
4. Subscription-Based Business Models
Subscription-based eCommerce businesses have gained a lot of attention in recent years and their growing success is the reason for it. Disposable incomes are higher for consumers in their twenties than twenty years ago, but overall wealth is lower, meaning this age group are making far less big one-off purchases. By 2020 we expect to see a higher number of subscription-based businesses than ever before trying to take their own share of the success it can provide. This is an eCommerce trend that's been steadily growing over recent years.
The ease of a monthly automated direct debit and the excitement of a monthly product or service is enticing for many consumers. But especially so for millennials who are assigning greater importance to personal experiences and emotion, rather than prioritizing larger, more generic purchases like cars and homes.
This 'experience-first' mentality is the reason companies like Airbnb are booming, festivals are becoming more popular than ever, and touring Vietnam or hiking Machu Picchu is a 'must-do' in life for the younger generation.
It's also the reason why eCommerce companies like Cheese Posties, who offer subscription cheese posties delivered to your door or desk, are becoming successful. Product subscription boxes are becoming quirky, fun and give an addictive buzz of excitement each month when a package arrives at work or at home.
The ease of the service is also desirable, especially for those who find themselves time-constrained due to juggling work alongside looking after their family, or those who just hate shopping on a weekend. Many subscription-based companies succeed through doing the hard work and saving the customer time. One thing highly prized by most people.
From weekly food boxes to personal shoppers, 3 out of the top 5 subscription-based companies, based on the number of visits, are time-savers. Courtesy of Hitwise, the graph below shows the top subscription sites for April 2017 through the number of visits:
One of the most difficult areas for subscription-based companies, especially those who eCommerce sites that send product boxes each month, is maintaining the sense of value and variety with each monthly send out. Idea generation needs to be strong alongside a strong understanding of the target market.
However, if you can bring a subscription element into your business, you might just find a great opportunity to expand your business in a way that can provide much higher levels of revenue and repeat business.
5. Social Selling
All the social media big players have tried to offer some kind of eCommerce platform or integration. It's no surprise considering the power of social networking. The number of worldwide users is expected to reach 2.95 billion by 2020, that's around a third of Earth's entire population.
All the big social media players are trying to make it easy for brands and keep the trend alive. Instagram added a "shop now" button, Twitter launching product pages, Facebook allowing brands to use a "buy" button, and even talks of Snapchat building its own ecommerce platform.
Social selling is exciting for eCommerce sites and changes are constantly underway, with some being more successful than others. For major players like Facebook, eCommerce and paid advertisements are essential for their high levels of revenue. So being competitive is as important for them as it is for the brands that compete through them.
In Q3 2017, Facebook earned an enormous $10.14 billion in advertising revenue alone, that's a 49% YoY increase! Their Daily Active Users were up 16% YoY at 1.37 billion for September 2017, and mobile advertising revenue represented approximately 88% of Facebook's advertising revenue. It's no wonder brands see social media networks as a huge pool of potential customers.
They attract brands by offering various user targeting options attractive to any business. High levels of customisation and consumer reach, detailed reporting, high engagement rates, and profitable conversion rates if managed effectively.
If you have an eCommerce site, it's worth putting in the effort to connect your sales to your social media account. When buyers scrolling through their social media feeds have to leave the page to buy that amazing product you sell, it creates friction. The more friction, the less likely the conversion. It's the reason clunky and poorly designed websites have high bounce rates and low conversion rates.
Removing the friction in the buying process by allowing users to swipe or click on your product straight from their social media feed, and then pay instantly through the likes of Apple Pay, means you're buying process is reduced to the shortest amount of time possible. Impulse buys will be as easy as two or three clicks.
By 2020 more and more brands will understand that it's not enough for them to simply run Google Shopping ads. It will be essential to find a good audience for Facebook ads, Instagram ads and other major social media accounts. With the ease in which setting these accounts up and tracking returns improves, competition will grow as more brands delve into them.
6. Chatbots and Private Messaging
Businesses follow the people, so when the people move to private messaging in their billions, so too do the businesses. Private messaging is huge, with WhatsApp, Snapchat and Facebook Messenger having colossal engagement numbers. So the brands take to private messaging with Chatbots, answering questions, offering product recommendations and discounts, and resolving customer queries and complaints. But it's not real people talking to the customers, it's Artificial Intelligence technology simulating real conversation.
Computerised live chat? Sounds great to any sized eCommerce site and it's a trend that's taken off well with many eCommerce stores fighting for the edge over competitors. Cost-effective and productivity-boosting, this helpful automation will be a lot more advanced by 2020 when machine learning is more powerful and AI is even more scarily human-like. Common in messaging apps to help bridge the gap between personalisation and automation, they can provide quick help and tailored products instantly to the user.
Chatbots are covered in more detail in SOZO's article: The 5 Booming eCommerce Trends 2017.
7. Mobile Payments
A bit of a no-brainer for eCommerce. Not so much an eCommerce trend, more of an eCommerce necessity. As mobiles become more secure, and with it consumer confidence, the number of purchases made online on mobiles will steadily rise beyond 2020. Mobile payments are set to continually rise as the number of mobile optimised payment methods increase, functionality becomes easier, along with the number of devices that have the functionality to pay for products online in an instant.
Technology innovations such as smart homes, contactless cards, wearable devices and augmented reality will drive cashless transactions in the future, and make it even easier for consumers to buy from their favourite eCommerce sites.
As mentioned earlier, social media offers huge potential for brands and eCommerce sites to effectively target and engage with consumers. Mobile advertising revenue represented approximately 88% of Facebook's advertising revenue, and the reason for this is the dominance that mobile has with social media users.
As mobile payments become easier, safer and more trusted by consumers in 2020, social media networks will be firmly integrated with the most popular mobile payment services such as Apple Pay and PayPal. An eCommerce trend set for longevity.
Digital payments as a whole are expected to reach a record 726 billion by 2020, according to a study by Capgemini and BNP Paribas. Non-cash transactions between 2014 and 2015 rose 11.2 percent, the highest growth of the past decade. Emerging markets are leading the way percentage-wise in terms of increases in the number of yearly digital transaction volumes. Asia is booming online, and the government is capitalising on it for high levels of eCommerce growth.
8. Conversion Optimisation – Homepage VS Product Page
One good tip for any eCommerce site owner is to put more emphasis on internal pages and have less of an obsession with the homepage. The reasoning is a fairly simple one, the homepage is more often seen by returning visitors who will go directly to your site, or search your brand name in Google, whereas internal product, service or blog pages are landed on more frequently by new visitors.
More importantly, with the users entering on these internal pages, it is more likely to be their first interaction with your site and brand. By 2020, the number of people entering eCommerce sites for the first time through pages other than your homepage will likely be higher still and the trend will continue.
If you're an eCommerce site selling a product through Google Shopping, if a user clicks your ad it will most likely take them straight to the product page, not the homepage. Have you considered looking at the product page from the eyes of a new visitor who is interacting with your brand and site for the first time, and asking yourself some simple questions:
What do you think of your site and brand image as a first impression?
Is your brand name and logo prominent and easily visible?
Could the user clearly navigate to other parts of the site?
Are your brands USPs clear in the design of the page?
Are similar products being displayed to help stop them from exiting the site?
Are you answering any questions they may have at this stage, or leading them somewhere on your site that can?
Does the design of the page resonate well with the brand?
Are there clear Call-To-Actions to help guide the user to the next step?
These are all things you need to consider with your eCommerce site. New users don't all enter your site through your homepage, and the trend is that the number that does is becoming lower and lower, so spend longer on optimising your product pages and blog posts if you think you may be neglecting them.
Start asking yourself these questions today. Start improving on these today and continually do so. By 2020, you'll be miles ahead of where you are today.
Cutting-edge website design has a very important role to play here. At SOZO we have witnessed the website entry-point transition first-hand with our clients and experienced the benefit you can have if you react effectively. You need to make adequate page optimisation to capitalise on the most visited landing pages of your site. Get in contact if you would like some expert help from us as SOZO.
9. Cart Abandonment Rates – The Top 3 Causes of Cart Abandonment
Recent research from Baymard Institute found that the average documented eCommerce shopping cart abandonment rate was 69.23%. That's a significantly high figure showing that a lot of work can be done to improve checkout processes and lower abandonment rates.
The top three reasons for cart abandonment during checkout are incredibly simple:
Unexpected high costs (shipping, tax, fees) at 61%.
The site wanting the user to create an account at 35%.
A too long/complicated checkout process counted for 27%.
Three obvious main causes, and three incredibly easy fixes:
Be transparent on your website from the start regarding delivery costs and any extra fees that will be added before the checkout process is started. Improve your site design and layout. If you offer free delivery over a certain amount, make it clear with a banner of USPs. If prices don't include VAT, show the inclusive price as well. If delivery is a high cost for you, include a delivery cost calculator on the product page.
Implement a Guest Checkout function so that users don't have to create an account before checking out. Better still, offer them the option to create an account after the checkout is completed, and provide them with a full list of benefits that creating an account will give them.
Finally, make your checkout process as simple and effortless as possible. User Experience has gained a huge amount of attention recently because it has such a massive impact on eCommerce sites conversion rates and revenue figures. A single and long page of text boxes and forms looks daunting to a user. Split it into short steps for customer details, delivery and billing, and show a progress bar for gamification benefits. Implement Enhanced Ecommerce Tracking and see where users are dropping off in the checkout process. Constantly test and evaluate the checkout process to optimise it towards a better conversion rate.
A major statistic and eCommerce trend worth noting here is that 58.6% of US shoppers abandoned a cart within the last 3 months because "I was just browsing/not ready to buy". So you have to take this into account. However, unlike this browsing segment, a lot of the issues can be resolved, and even just a small decrease in abandonment rates can make a big difference to site revenue.
10. Same-day delivery and our on-demand economy
If your competitors aren't offering same-day delivery, then it's an opportunity that you should seriously look into taking advantage of. The trend is growing as benefits are being realised.
Increasing basket value and increasing conversion rates are all realistic benefits that Same-day delivery could bring to your eCommerce site.
Read SOZO's article that explores same-day delivery in more detail if you're interested in seeing how it can provide such benefits to eCommerce site: Same-day delivery and our on-demand economy.
11. GDPR
With fully packed talks and queues larger than seating capacity, GDPR was clearly on everybody's mind whether they like it or not. With new responsibilities, new fines and a deadline not so far off, everybody is trying to get it right.
It seems, however, that only a few companies would be confident enough to say they are actually ready for 25th May 2018 and are fully GDPR compliant. By 2020, it will be interesting to the see the changes it has created for data security worldwide.
You might be surprised to hear that it actually provides a great opportunity for companies and marketers. SOZO have written a dedicated series of 9 articles, relating to different aspects GDPR, to help answer as many of those unanswered questions as possible. Find the article list here: SOZO GDPR Blog.
Summary
As we all know technology is evolving at a staggering rate. It's a great catalyst to the expansion and diversification of the eCommerce industry and has helped provide a very exciting time for eCommerce website owners and online marketers.
Many of the eCommerce trends talked about in this article were derived from the success they have brought to many eCommerce websites. New tools, strategies, technology and techniques are all there to be taken advantage of, but only if you can keep up with the changes and capitalise on the opportunities that arise. They are not too difficult or far out of reach.
Artificial Intelligence, Predictive Analytics and Voice Search are all products of a booming technology era and can help give a strong competitive edge in a very competitive landscape. By 2020 these will be commonplace in the eCommerce industry due to their effectiveness and an ease of implementation.
Companies dedicated to these areas of eCommerce are already easily found. Start early in your research and give your eCommerce website a boost by out-playing your competitors now, before they start trying to out-play you.
Conversion optimisation, user experience and the payment, delivery and engagement options offered to your site visitors will always be differentiating factors affecting your bottom line. Optimise every area of your site you can, use your analytics effectively and don't be afraid to take the focus away from your homepage if need be.
Many sites are seeing customers shifting to entering sites on internal pages, like product and blog pages. If you run Paid Ads, the landing page will likely be the first interaction of your brand to new visitors. Make it count with the points mentioned earlier.
If same-day delivery is viable for you, offer it at a sensible rate. Do some market research and see if your competitors are offering it and at what price. Test it and see how your customers/sales respond.
Subscription-based business models are growing rapidly due to the success they can bring through automated repeat business. See if there is a subscription element you can add to your business, but one that won't go stale. Is there a popular product that customers regularly buy or need alongside the main product, such as a refill? Is there a service that can be offered monthly or weekly for the customers benefit? Subscriptions can actually improve the customer's experience and relationship with your brand by having a repeat payment and delivery set up to make their life easier.
Finally, take GDPR seriously. If you process personal data of any kind belonging to EU citizens, you need to comply. All optimisation efforts will be hindered if you get a hefty fine for not being compliant.
If you're looking for a digital agency to help you capitalise on the opportunities available to eCommerce stores these days, or for help optimising your website and digital marketing please contact Shaun on 01242 511912.
Or for more crucial insights read another from SOZO's Blog:
Looking for a digital agency to become your long-term partner to help your business succeed online?
Well say hello then!