Conversion Rate Optimisation (CRO)
Boost your ecommerce conversion rate with CRO
Increase your online revenue WITHOUT increasing traffic to your website. Learn how to turn clicks into customers with our simple guide to CRO.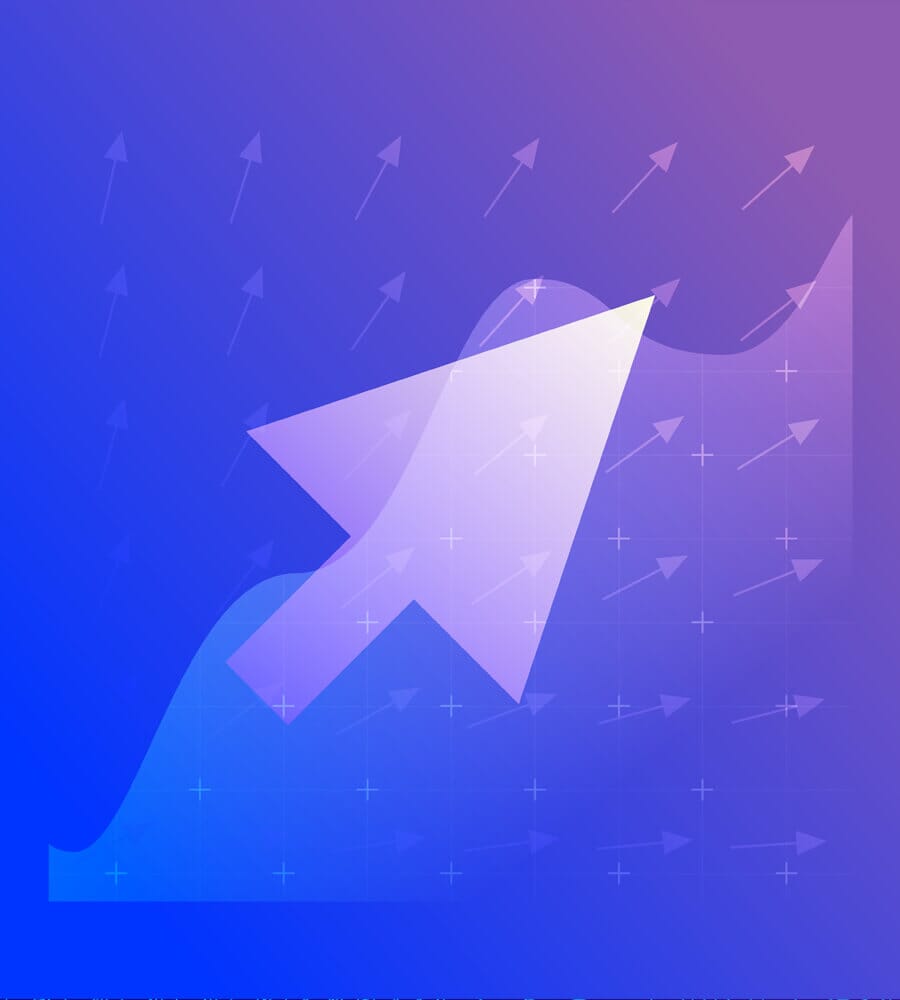 As an ecommerce business you're probably paying to drive traffic to your site in one form or another. Getting lots of traffic to your site is great for your brand, but high traffic alone isn't enough to increase online revenue and build a sustainable business.
If the clicks you get don't convert into paying customers, you're losing out on lucrative leads and valuable prospects.
The good news is that boosting your ecommerce conversion rate and turning those clicks into paying customers is relatively easy with a few simple refinements to your website, making it work smarter, not harder, using a process known as Conversion Rate Optimisation (CRO).
Boost your ecommerce conversion rate with Conversion Rate Optimisation (CRO)
Conversion Rate Optimisation is the process of driving more actions or 'conversions' from your current ecommerce visitors by designing and modifying certain elements of a webpage.
Many businesses assume, quite naturally, that the best way to increase their ecommerce conversion rate, and therefore their online revenue, is by spending more money on digital marketing. With Conversion Rate Optimisation this isn't the case; applying a CRO strategy can improve your turnover, profit and your profit margin WITHOUT you spending more on marketing.
What do we mean by conversion rate?
Conversion rate is defined as the percentage of visitors that land on your website who complete a desired action.
Typical ecommerce conversions:
Buy a product or service
Add an item to a cart
Add item to a wishlist
Sign up for offer
What does Conversion Rate Optimisation look like in the real world?
CRO works by looking at how users convert on a page, understanding why they convert and, crucially, why they don't.
For us at SOZO, this starts by in-depth analysis of your existing audience and identifying what's not converting efficiently on your website. Once we know where the problems are, we can then examine your core web pages and buying processes, to see how the on-page elements could be improved.
This may be as simple as changing the colour of a 'add to basket' button, or more advanced CRO techniques whereby we A/B different messages, offers or page designs.
The power of CRO: SOZO Case Study – Ecommerce Fashion Retailer
BEFORE CRO:
Turnover: £1.5m
Profit margin: 18%
Conversion rate: 2.4%
Revenue: £127,500pm
Over the course of 6 months, we applied various changes to their website which were focussed purely on improving their conversion rate. The result was a increase in conversion from 2.4 to 2.9%. Sounds small, but look at the difference it made to their revenue AND profit margin:
AFTER CRO:
Turnover AFTER: £2.1m
Profit margin AFTER: 22%
Conversion rate AFTER: 2.9%
Revenue AFTER: £177,000pm
RESULT = £49500 increase in turnover.
Key areas of your website that affect your conversion rate:
Customers online journey through your website
Usability and speed of web page(s)
Web page layout, navigation and website structure
Basket abandonment and checkout process
Copy and messaging for pre- and post-conversion
Call to action buttons
Colours and imagery
CRO steps you can take right now to increase your ecommerce conversion rate
Now that you know the principles behind Conversion Rate Optimisation, what specific steps can you take to improve your conversions on your ecommerce website?
Here are some of our top tips that you can use on key pages right away.
On Your Product Pages
Restate your USPs on your product pages to remind customers why buying from you is a good idea (eg: Lowest price promise, free delivery)
Add a time pressure to your product page to break inertia (eg: Only 5 left, free delivery ends at midnight)
Is the product copy motivating and persuasive enough to make people want the product?
Use high quality images and videos of your product to make sure the customer can see in detail what they're getting
Look at the placement of your 'add to basket' buttons. Are they large and clear?
Have you included reassurances so the customer knows their purchase is safe (eg: money-back guarantee, free returns)
Example: https://www.smarthomesounds.co.uk/sonos-move
On Your Basket Page
Are delivery costs clear and fair?
Are non-purchasing distractions kept to a minimum?
Have you offered a money-back guarantee or free returns to give reassurance?
Do you upsell or cross sell to increase the order value?
Do you include bundles to help customers save money, buy more?
Example:

On Your Checkout Page
Assess the effectiveness of your checkout process: have you tested it on mobiles, desktops and tablets?
Is the process easy to complete?
Is the form clear and simple to understand?
Do  customers have to register before they can buy? (35% of online transactions are dropped because of a compulsory registration.)
Do you offer enough payment options for your different users?
Could you offer a live chat function to aid the sales process
Example:
Want to move forward with Conversion Rate Optimisation?
Increasing your ecommerce conversion rate is a case of testing and retesting parts of your website until you find the correct ingredients that work for your customers.
Unfortunately, it's not an overnight solution but we guarantee that by investing time and energy in CRO it'll be worth it in the long-term.
To move forward with CRO, start by analysing your data to see what's working well and what's not working on your website. Next, take a look at your competitors, alongside the 'big players' in your market. Research what they're doing well and think about how you could apply some of what you've learnt to your own website. Then be willing to change and experiment to see what happens.
Finally, should you want a helping hand with improving the conversion rate of your ecommerce website, we're here to help. Simply book your a FREE CRO consultation today by emailing: info@sozodesign.co.uk
Looking for a digital agency to become your long-term partner to help your business succeed online?
Well say hello then!