Apps
App Marketing: AdMob, Google Ads, DFP, SSP and DSP explained
Apps have been one of the most disruptive innovations in the last decade and have been a crucial success factor of the smartphone. App developers earned $20 billion in 2016 on Apple's App Store alone, up 40% from 2015, and New Year's Day 2017 broke the all-time customer purchase records with $240 million revenue in one day!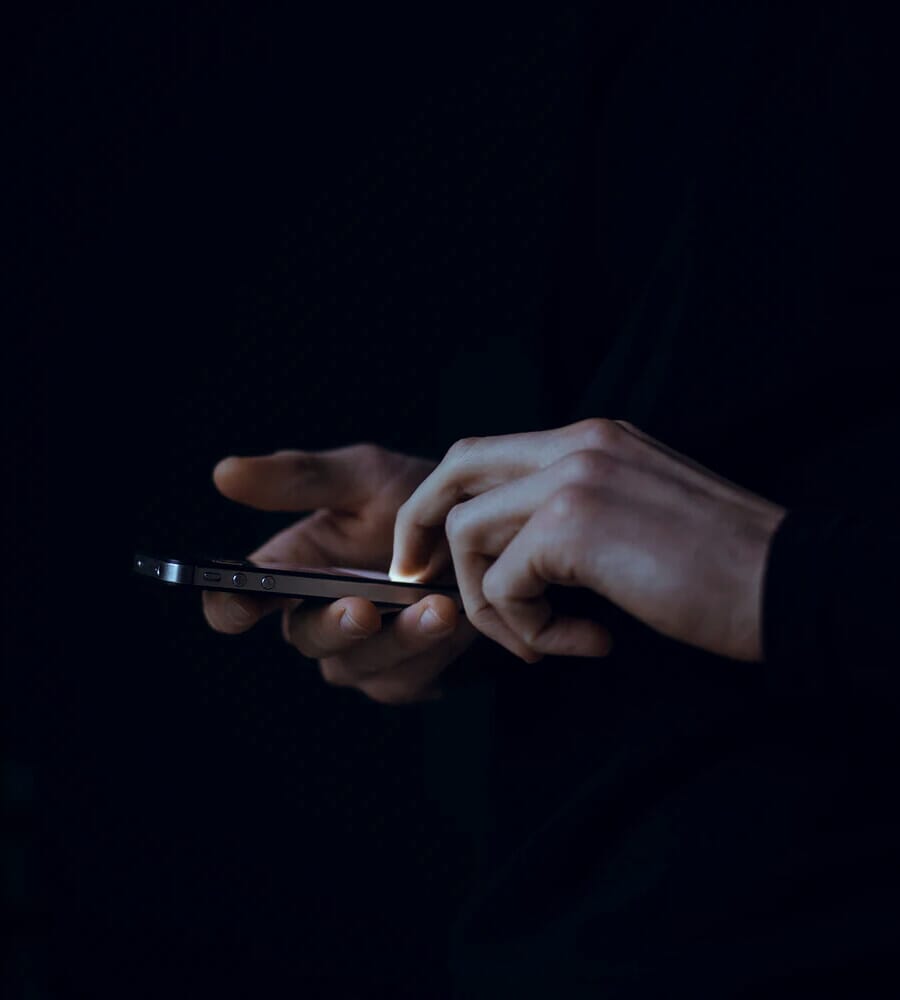 In PayPal's global mobile survey, 47 percent of mobile shoppers said they prefer the use of an app over a web browser for speed and convenience, highlighting the importance of a potential app strategy for businesses. While Yahoo's Flurry analytics on mobile usage showed only 10% of time was spent in the browser, the other 90%, spent in apps.
So the decision here is whether to restrict yourself to mobile optimised websites, or whether you think it will be beneficial to invest the time and money to develop a mobile app.
The App Store and Google Play Store both offer well over 2 million apps, growing rapidly with The App Store up over 20% from last year. So getting your app discovered while surrounded by millions of others vying for attention is a daunting idea for the app entrepreneur. Luckily for them, there are ways to beat the competition through effective marketing strategies that amazingly many app publishers overlook.
Understand your customer's journey
If you're noticing an increase in purchases made through mobile browser, especially from existing and returning customers, you may want to think about simplifying mobile shopping even further by building an app. Jane.com, recently titled as one of the fastest growing private companies in America, did just that, and now 35% of revenue comes from their app.
AdMob
AdMob is Google's advertising platform for promoting and monetising mobile apps, available for Android and iOS, which has support for Unity and Cocos gaming engine. By connecting your AdMob to your Google Ads account you can create mobile app install campaigns (explained later). Which are designed to get more people to install your app through Google Ads applying custom keywords, ads, and targeting based on your app ID and other information.
There are 6 most common mobile ad formats: Interstitials, Native ads, Banner, Video, Rich media and List/panel ad formats. A great detailed explanation of each one can be found here. A key note here however is that in-app video ads are excellent ways to monetise your app. Video ads already convert better than banner ads, with mobile video ads converting best of all.
A great feature of AdMob is AdMob Mediation, where you can create 'house ad campaigns' that are cross-promotion campaigns that serve ads to your app using your own ad space (inventory) for free. Due to AdMob fully integrating with Google Analytics, you get all the extremely useful metrics and elements the tool provides for your app… engagement, revenue, sessions, user acquisition, audience segmentation etc. You can track installs as conversions for easy evaluation of campaign performance.
You'll earn money from displaying different types of ads delivered by AdMob's platform. To help user experience you can filter out the ads you don't want to show. Admob will pay you directly without the need for any direct contact with the ad companies. So if simple monetisation is what you are after go with this, and you can apply ad filters to only show ads you want to.
Supply-Side Platform (SSP)
A SSP can be commonly referred to as a sell-side platform or yield-optimisation platform. It's for app publishers to automate their ad space (inventory) selling, and to help publishers in maximising their impression selling price. Through a SSP publishers can connect to multiple ad exchanges, networks and DSP's at the same time, offering a larger potential customer base. The option of setting up a 'Price floor' is useful if you want to set a minimum sell price for your inventory for different buyers/channels. Enticing new advertisers through lowering your price is an obvious way to get them onboard however.
Demand-Side Platform (DSP)
A DSP is basically the other side of a SSP. A DSP provides a platform for advertisers to buy ad impressions from a large variety of app publisher sites, which can target specific users through such things as previous browser behaviour and location. A DSP is connected to an ad exchange (similar to a stock exchange) whereby publishers make their inventory available. DSP's analyse the Supply-Side Platform impressions output and then purchase on the advertiser's behalf. Prices may be higher for impressions that are location specific or shown to more ad relevant consumers. Essentially it's a marketers tool for buying ad impressions as cheaply and efficiently as possible.
Ad Exchanges and Ad Networks
Ad exchanges are different to ad networks because the ad networks often add a markup. Exchanges can be private or open and offer greater control to app publishers over who can buy their ad space and the price desired. I found a great illustration from Bannerconnect showing how the system works:

DoubleClick For Publishers (DFP)
DFP is an ad server offered as a cloud solution that you set up yourself, but means it won't initially contain any ads. Unlike AdMob you'll have to get in direct contact with ad companies, acquire ad campaigns from these companies, book them into your ad server and display the ads in your app. You'll get paid directly from the ad companies signed. So if you're app is very popular and depending on your apps market, setting up a sales team to acquire premium ad campaigns is worth considering. Furthermore, you could use DFP to manage these premium campaigns or run your internal ad networks, and then arrange to use AdMob for ad impressions not filled from the premium campaigns.
Google Ads – marketing your app to all potential users across the Google Networks
Once you've connected your app to Google Ads, before deciding on budget and app promotion campaign strategy in Google Ads or any other means, and before deciding metrics like targeted Cost Per Install (CPI), estimating the value of one app download and the lifetime value of an install is essential. This will show you how much you should invest to acquire one app user. Google's dedicated page is here with extra tips, but their examples are shown below:
Furthermore, you must decide if you're aiming for in-app purchases or app installs as your main goal. Clearly and attractively displaying your apps values through your ads and app store page is essential to attract users and get those all important installs.
Google Ads Universal App Campaigns
An easy automated campaign setup that delivers customers at your target CPI. From filling in a few bits of information and copy, Google can promote your app to many potential customers across Google Play, YouTube, Google Search and the Google Display Network of mobile sites and apps. Pulling in assets like screenshots from your app listing page to build different ads across several formats and networks.
Why it's a good starting place:
No need for setup and management of separate campaigns for each network.
Claimed by Google to drive maximum install volume given your budget and target Cost Per Action/Acquisition. Includes automatic optimisation of bids and selects what text to show.
Google Ads Mobile App Installs Campaigns
Create separate campaigns for search, display and video networks. Allows active management of each campaign in each separate Google network. Enables control of targeting and optimisation to a higher level of detail, factoring in methods like in-app conversions and user value, on top of just CPI.
Google have written a free in-depth guide titled 'The Secrets to App Success on Google Play (Second Edition)' written for app and game developers. Perfect if you want a detailed business playbook from Google themselves on how to "improve the quality of your app, grow a valuable audience, increase user engagement and retention, and earn more revenue on Google Play".
Google Ads Mobile App Engagement Campaigns
These campaigns are designed to find and get engagement from people who are interested in your app content, reminding or getting those who already have your app to try it again, or getting them to take a certain action in the app by opening it.
Display Network
App engagement campaigns on this network let you show ads within other apps, specifically to previous customers who have installed your app. They are focused on getting your current app users opening your app and then performing a desired action. E.g. encouraging 'checkout basket' deserters on a clothing retail app to purchase the items by setting up remarketing for your app, and then reaching out to these existing users by creating a 'Mobile app engagement' campaign.
Search Network
App engagement campaigns on this network help you show ads in mobile and tablet search results to people that have already installed your app. They encourage the user to open your app and perform a desired task related to their search, or sends them directly to a specific, search related area in your app. E.g. sending searchers looking for a cotswold getaway on the search network to the cotswold getaway search results page in your app, helping promote your hotel getaway app. Then use the keywords cotswold getaway to help get current owners of your app to book a trip on it through showing them ads relating to hotel getaways. App engagement campaigns on the Google Search Network are only available for Android apps currently.
Summary
There's an abundance of app promotion and marketing platforms around today, and it's difficult knowing the best one for your app and what each one provides. Hopefully the information provided above puts you in better stead to make a wise decision, and hopefully a profitable one too. Remember though, you don't always have to spend money on promoting your app to make it successful and profitable. There are also creative ways to promote your app completely free of charge which many app entrepreneurs have used to make their app millions, check out 'App Marketing: 12 simple and creative ways to promote your app for free'.
If you're looking for a digital agency to help you develop your digital marketing then please contact Shaun on 01242 511912.
For more crucial insights into the world of Apps, check out SOZO's Blog:
Looking for a digital agency to become your long-term partner to help your business succeed online?
Well say hello then!