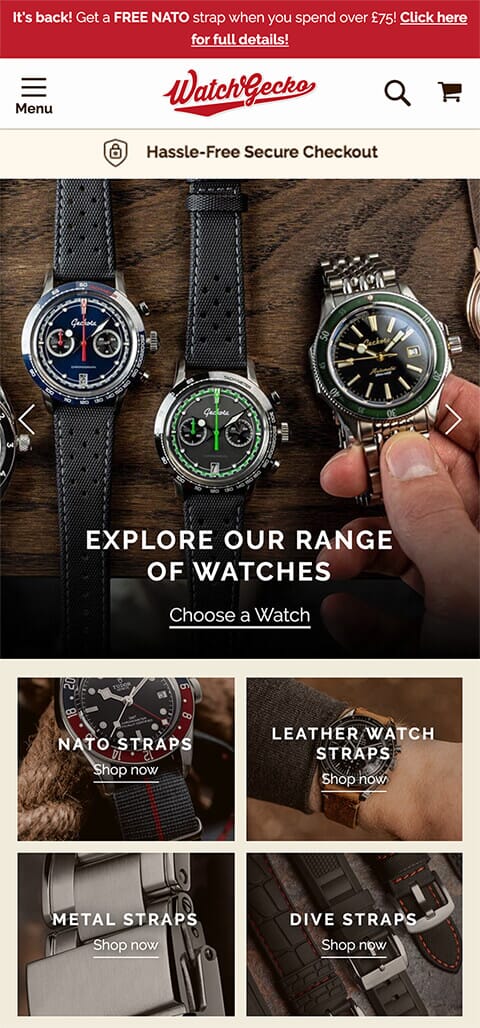 watch gecko
From bedroom to boardroom
Scaling up online
Watch Gecko was predominantly an Ebay based business selling watch straps and accessories. They came to SOZO to help them expand their direct-to-consumer sales by creating a new brand identity and Magento e-commerce website. We then helped them climb up the rankings to become one of the UK's leading online watch strap retailers.
find out more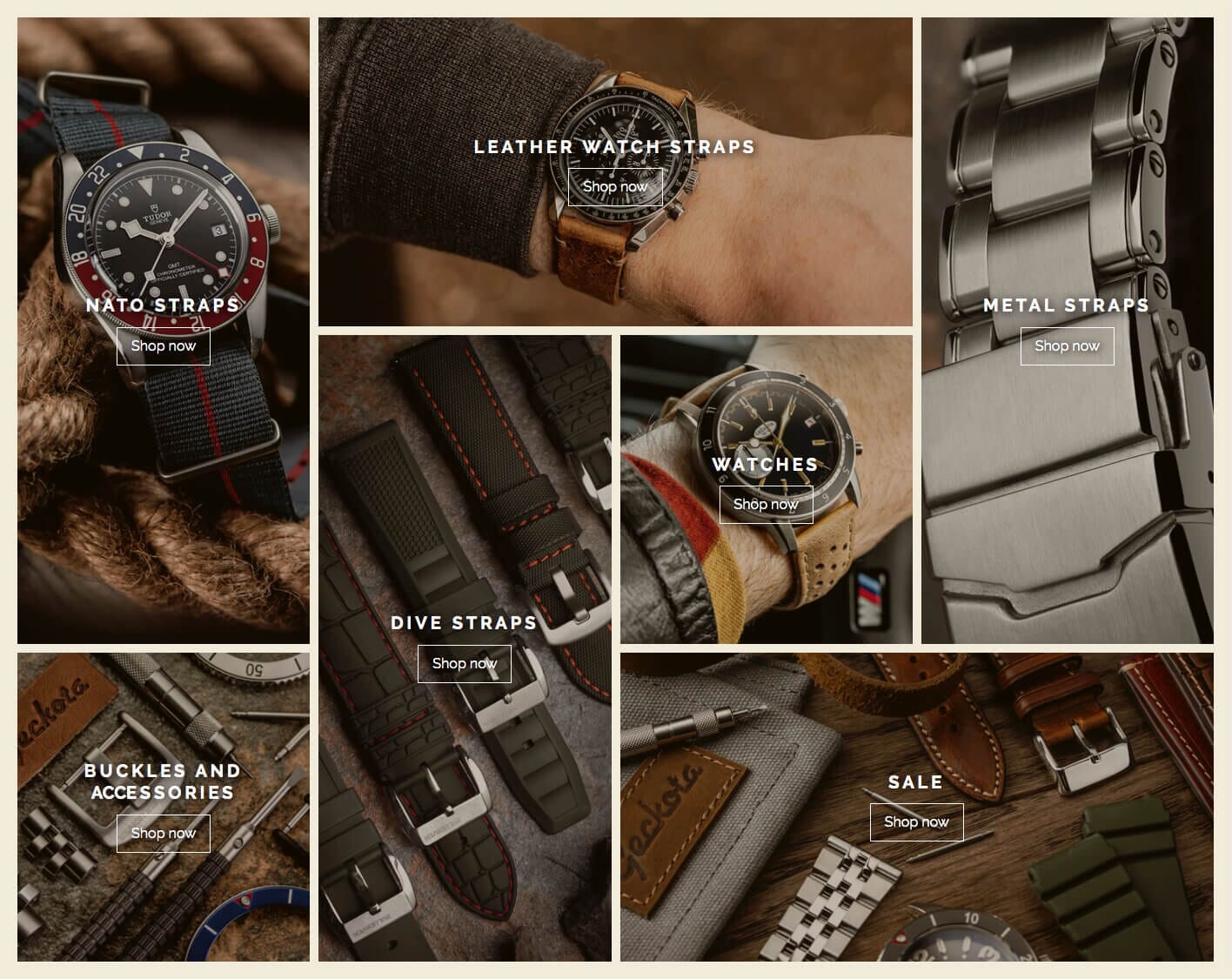 it all starts with
a strong brand
The project started with creating a modern and striking brand identity. We worked closely with the client to design a dynamic and fresh looking logo.
Once the brand design was right, we then created brand guidelines and designed a completely bespoke website which sets them apart from their competitors.
Visit website
page

1

Google listing for over 100+ keywords (no.1 for 'watch straps')

increased visitors from 1500 per month to

123,000

turnover increased from £40k to

£2m+
Magento - an incredibly powerful tool
to manage their online business
We used Magento 2, a market leading e-commerce platform, to give the client an incredibly powerful tool to manage their online business. Magento 2 gives you a lot more control and functionality compared with most off-the-shelf platforms such as Shopify.
Magento does come with a high price tag so it's not for everyone. However, if you are looking to scale up your ecommerce business to the next level then Magento will give you an advantage over your competitors. Please call to discuss it's many features and benefits.
Visit website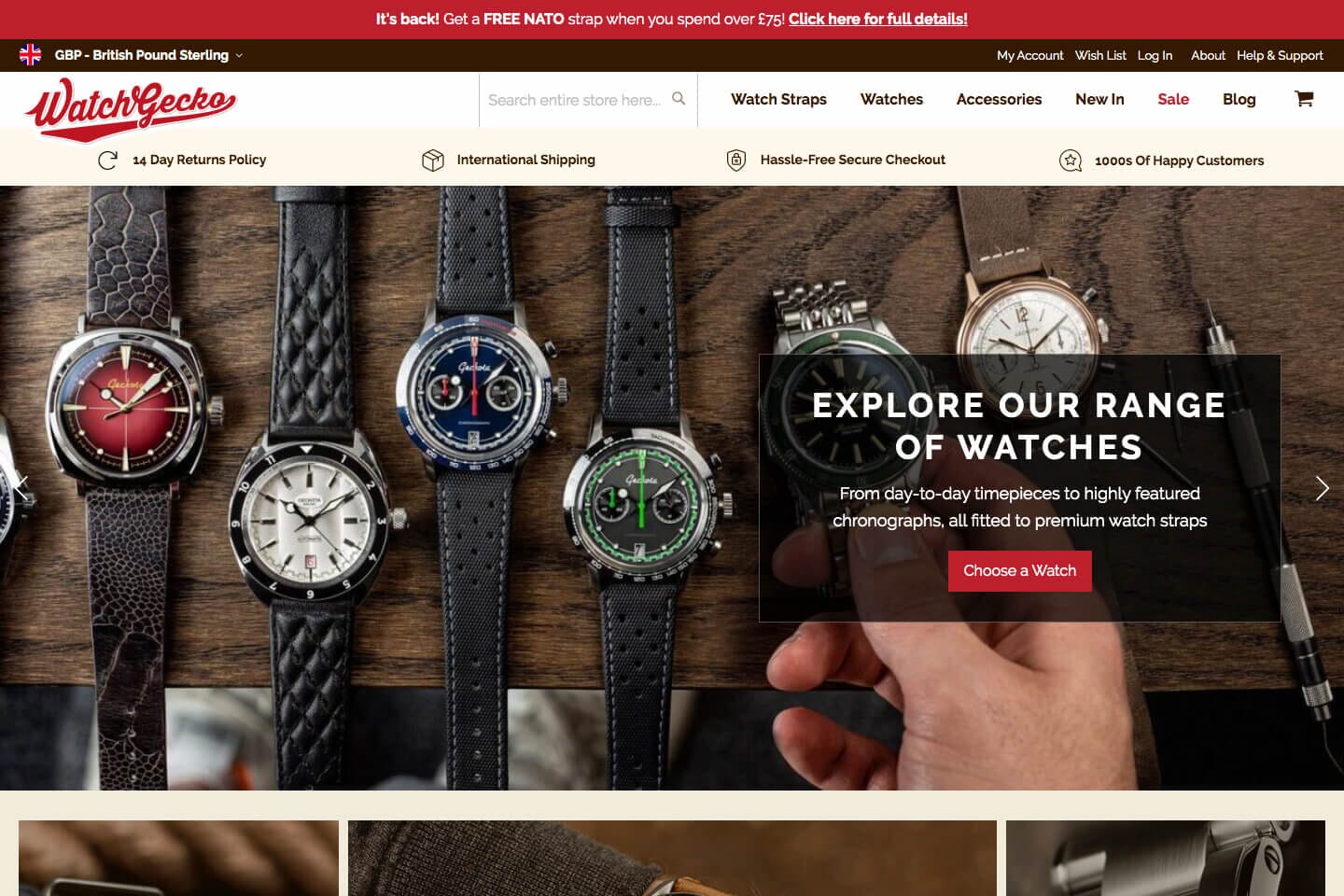 full-service
digital agency
The client is very pleased with the end result, and we are now providing our ongoing SEO services to gain them greater exposure on Google and continually improve their conversion rates through CRO.
If you're looking for a long-term partner to help you scale up your ecommerce business then let's arrange an initial exploratory meeting.
Get in contact
Looking for a digital agency to become your long-term partner to help your business succeed online?
Well say hello then!