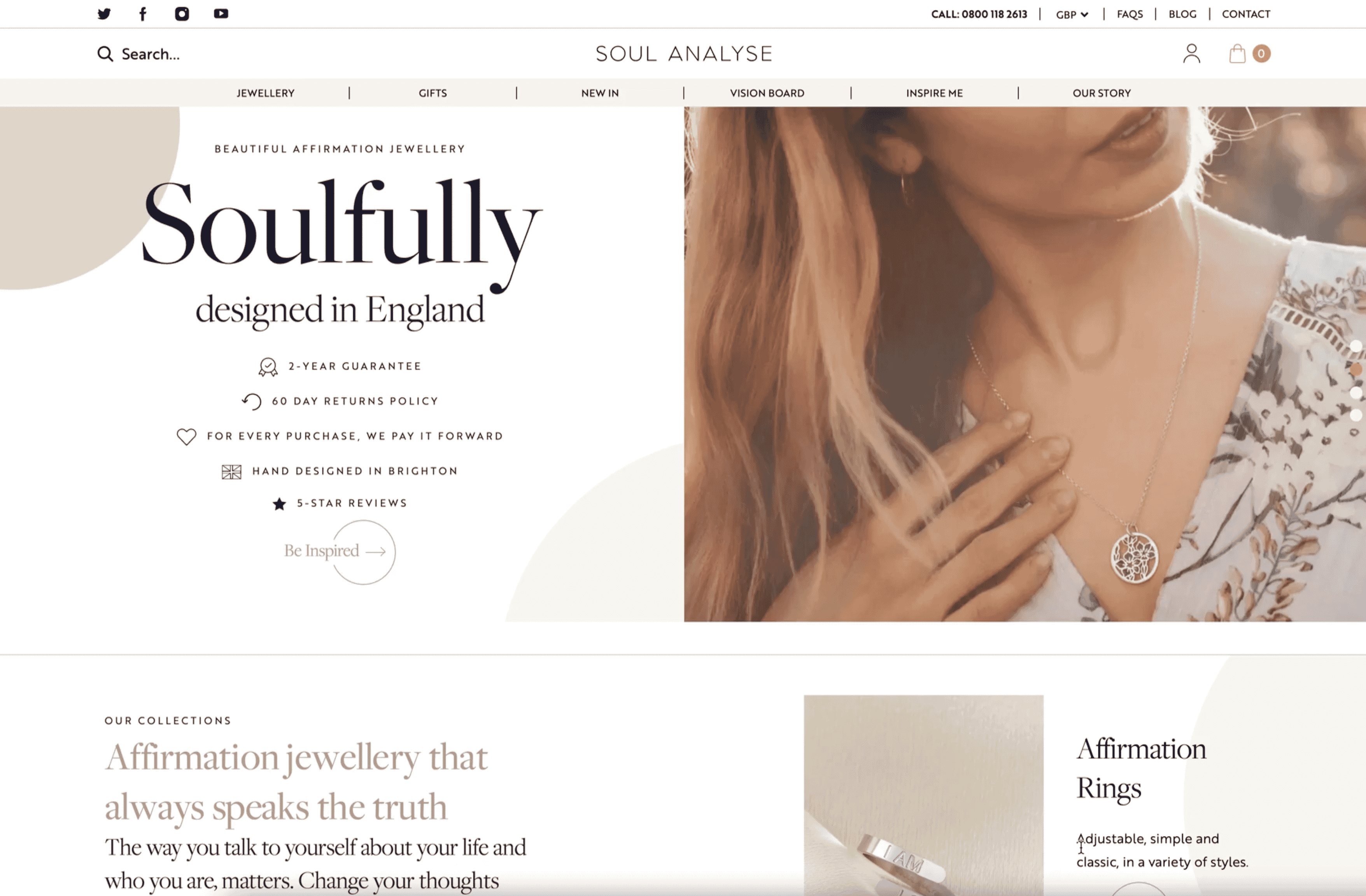 Soul Analyse
Soulfully designed
in England
Soul Analyse crafts jewellery that serves as powerful reminders to help you unlock your potential and guide you to the truth of who you are.
find out more
Affirmation jewellery that always speaks the truth. The way you talk to yourself about your life and who you are, matters.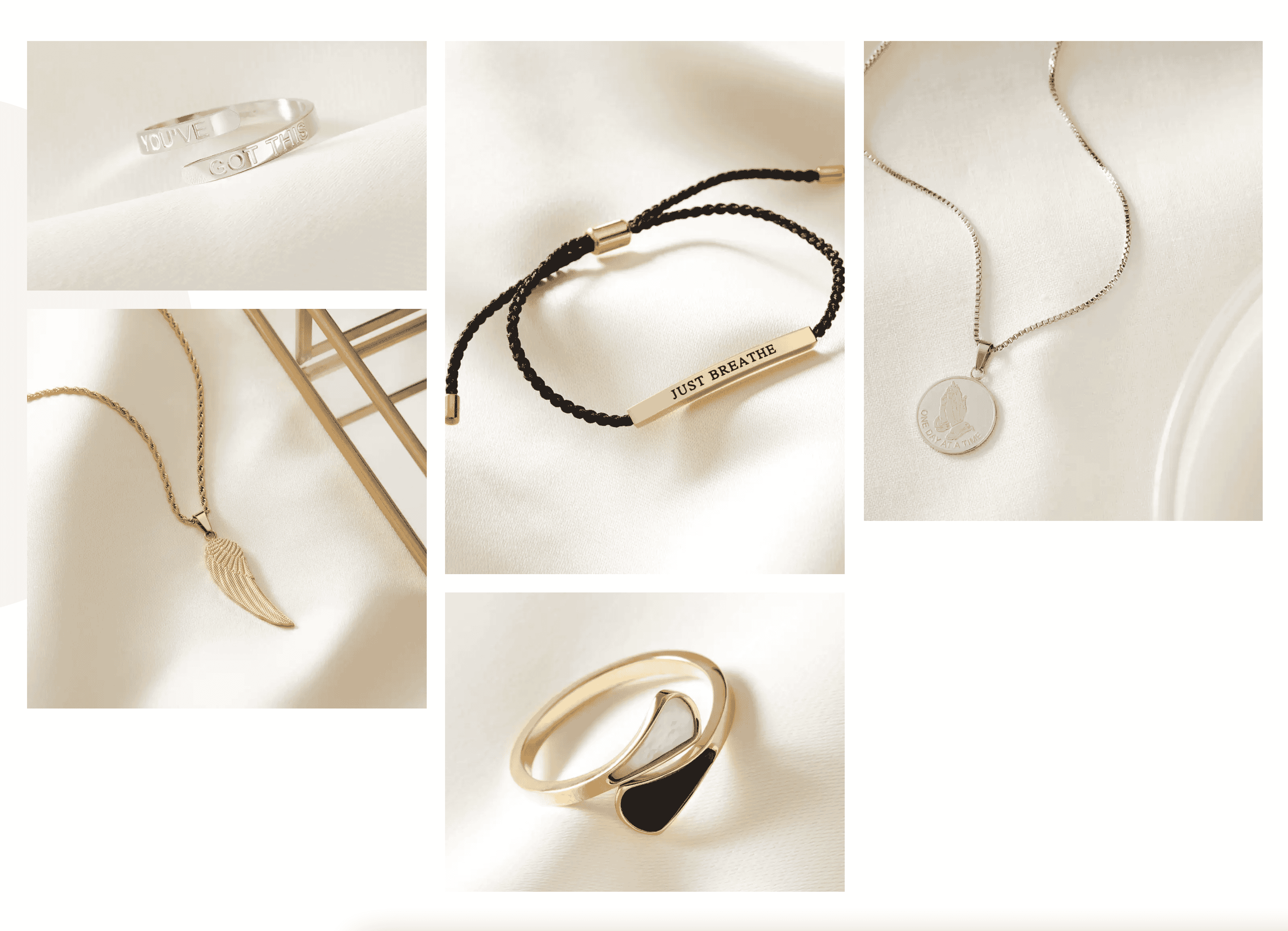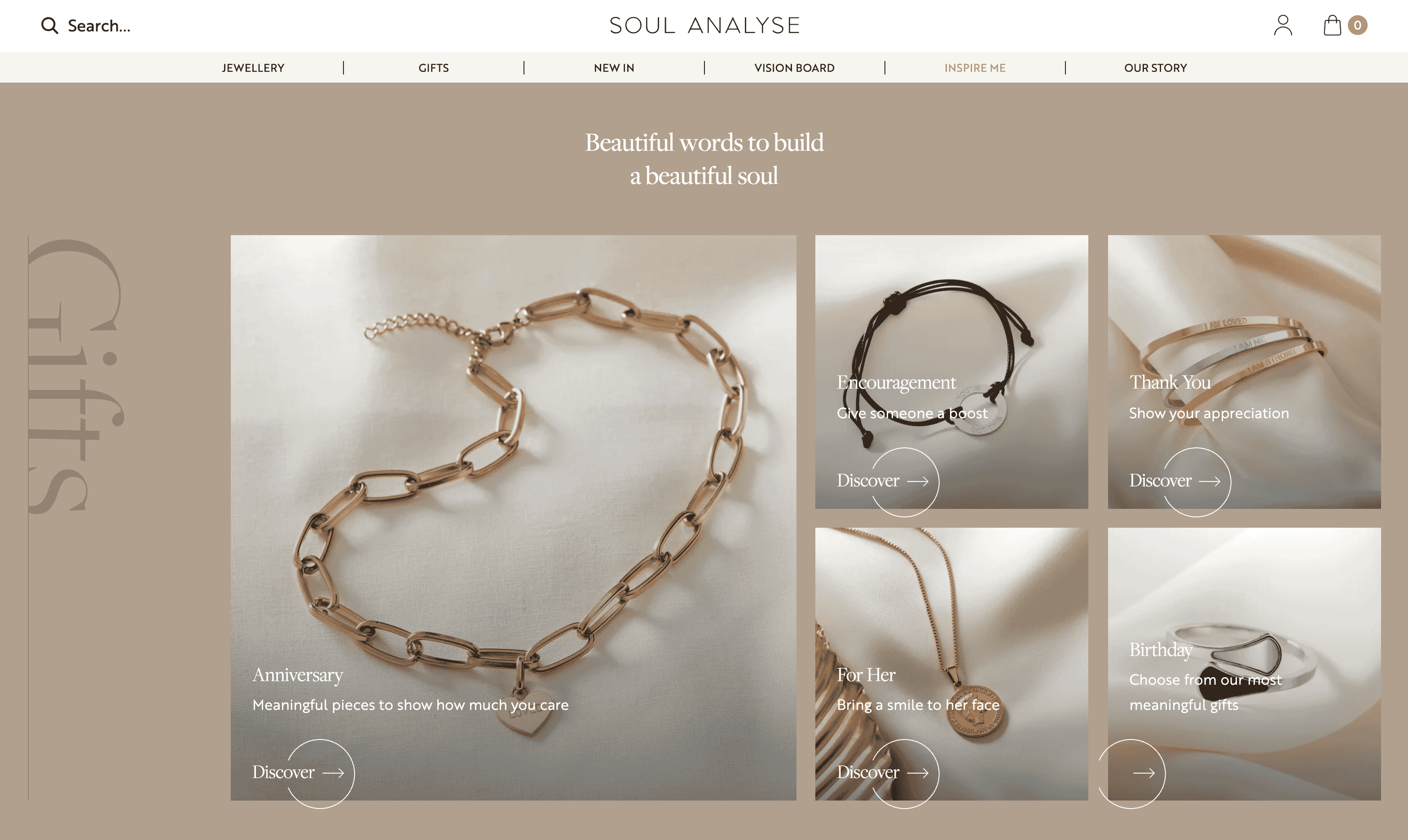 Soul Analyse approached SOZO with an ecommerce web design brief that was exciting and fulfilling: create a bespoke online experience that reassured, inspired and converted users. Using a combination of bright and modern imagery, subtle illustrations and expertly-crafted copy, Soul Analyse's new WooCommerce website provides its customers with a space to learn and grow spiritually, while also being able to shop for their favourite jewellery, all housed within a custom ecommerce website.
Visit website
Forging a circle of trust,
with users and partners
A key objective for this project was to enable customers to feel confident in their purchase decision, both in the quality of the product they were acquiring but also the authenticity of the brand. By using promotional banners, detailed product information and large, impactful imagery, Soul Analyse is now able to do just that.
For Soul Analyse's customers, positive affirmation jewellery is such an important part of their identity that it is important for them to learn about the brand behind the products. As a bespoke web design agency, SOZO worked closely with the Soul Analyse team to produce content that was meaningful to its users, but also converts users into customers.
As an ongoing SEO for ecommerce partner, SOZO is continuing to work closely with Soul Analyse as a dedicated digital marketing partner, in creating inspirational shopping experiences for its users, while also producing a schedule of new content that attracts users across the web, through search engines and social media alike.
Visit Website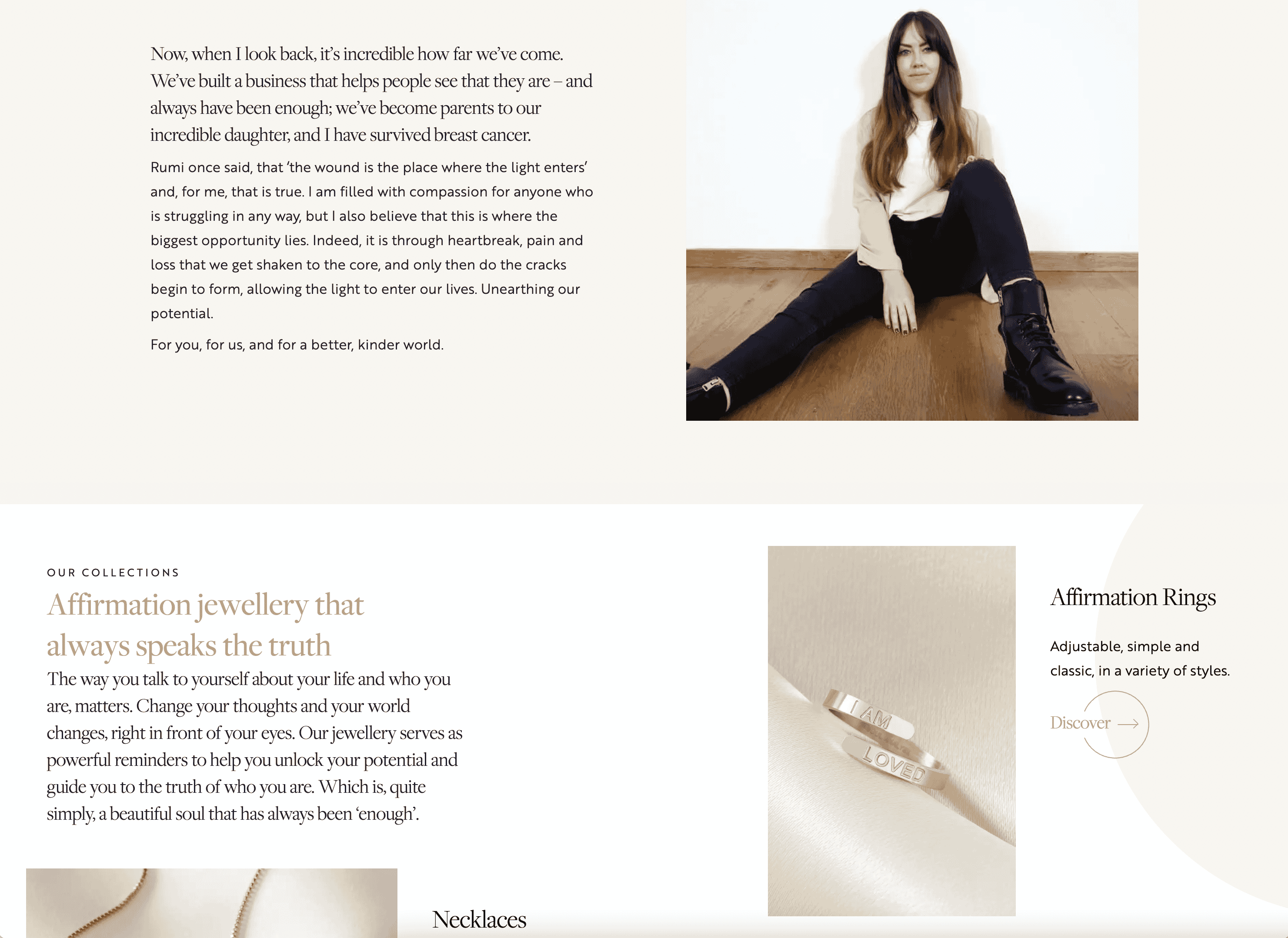 a refreshing approach
to website design
Our approach is different to a lot of web agencies, so if you're interested in a bespoke website then get in touch and we can explain our process over a good coffee.
Get in contact
Looking for a digital agency to become your long-term partner to help your business succeed online?
Well say hello then!