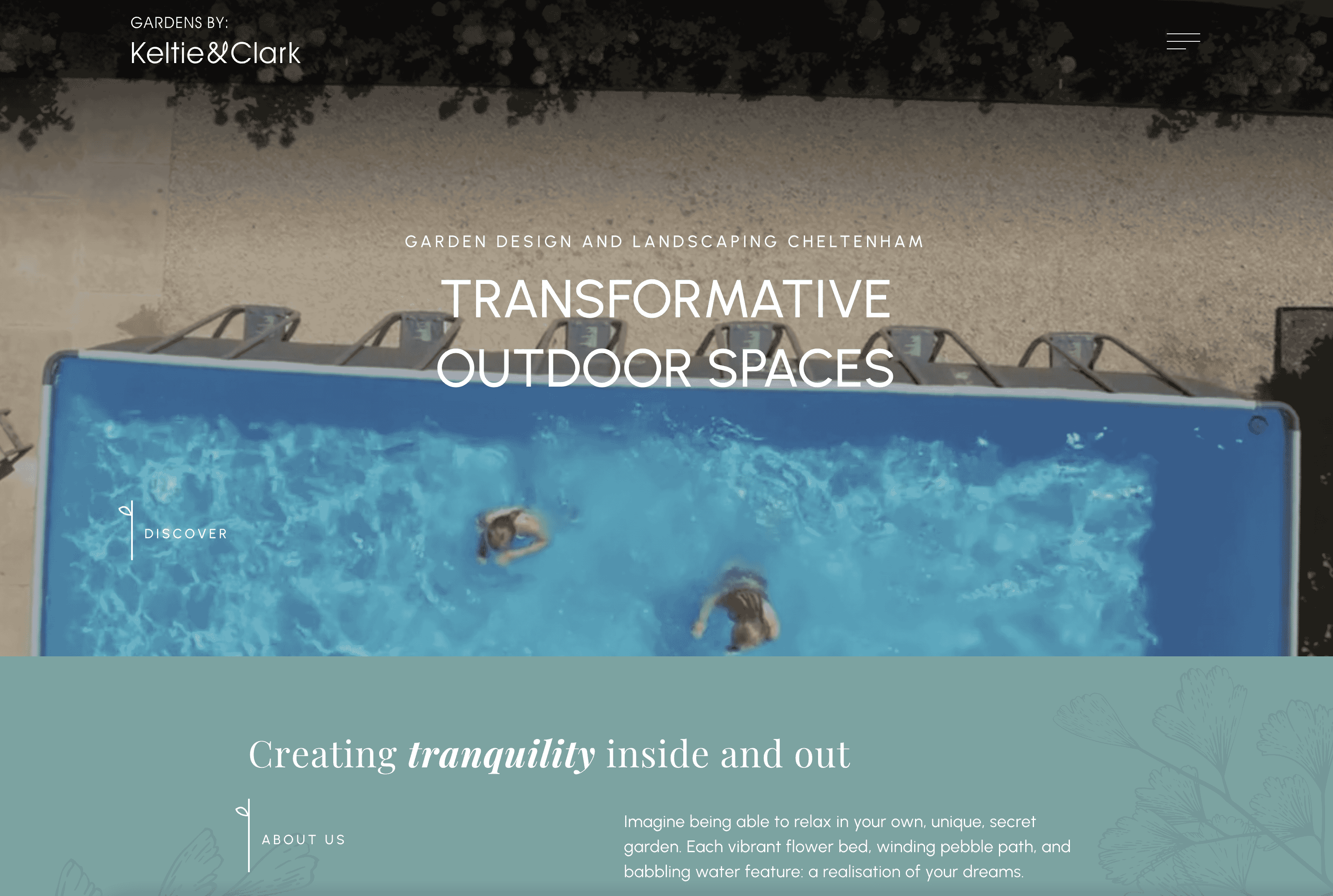 Gardens by: Keltie & Clark
With a passion for the
living world
Keltie & Clark design and create outdoor sanctuarys with their garden design and build services.
This portfolio-style website not only displays their projects, it also provides an insight into the artisan and science background of the two founders: Curstain Keltie and Sam Clark.
find out more
Presenting beautiful gardens using exceptional website design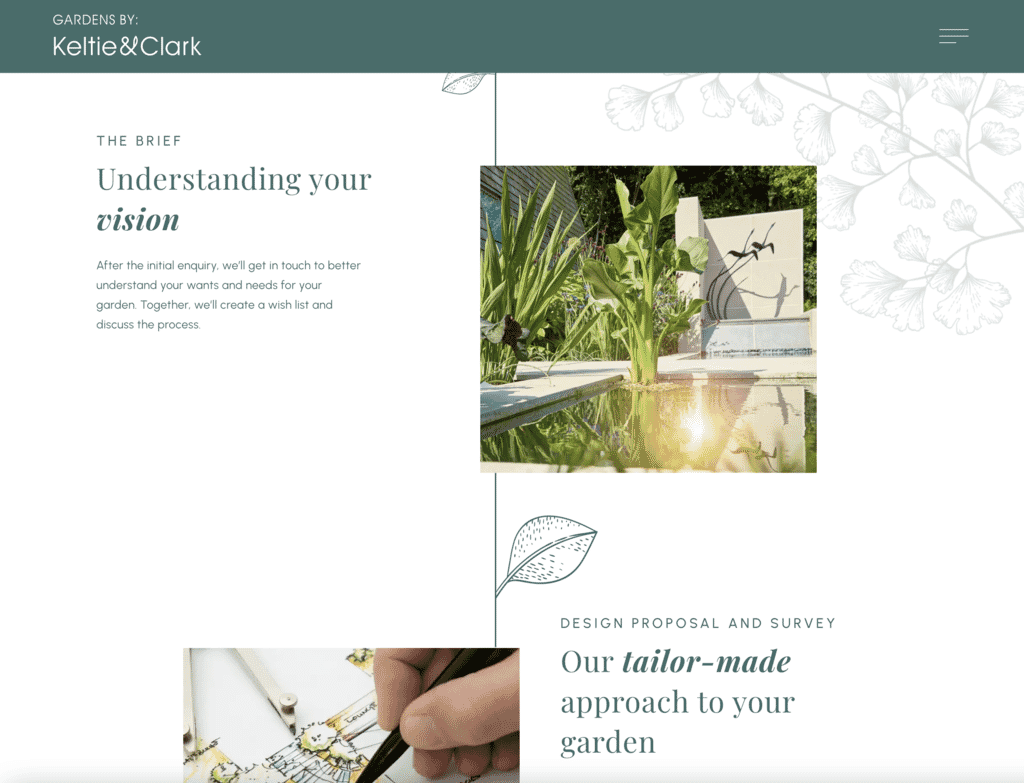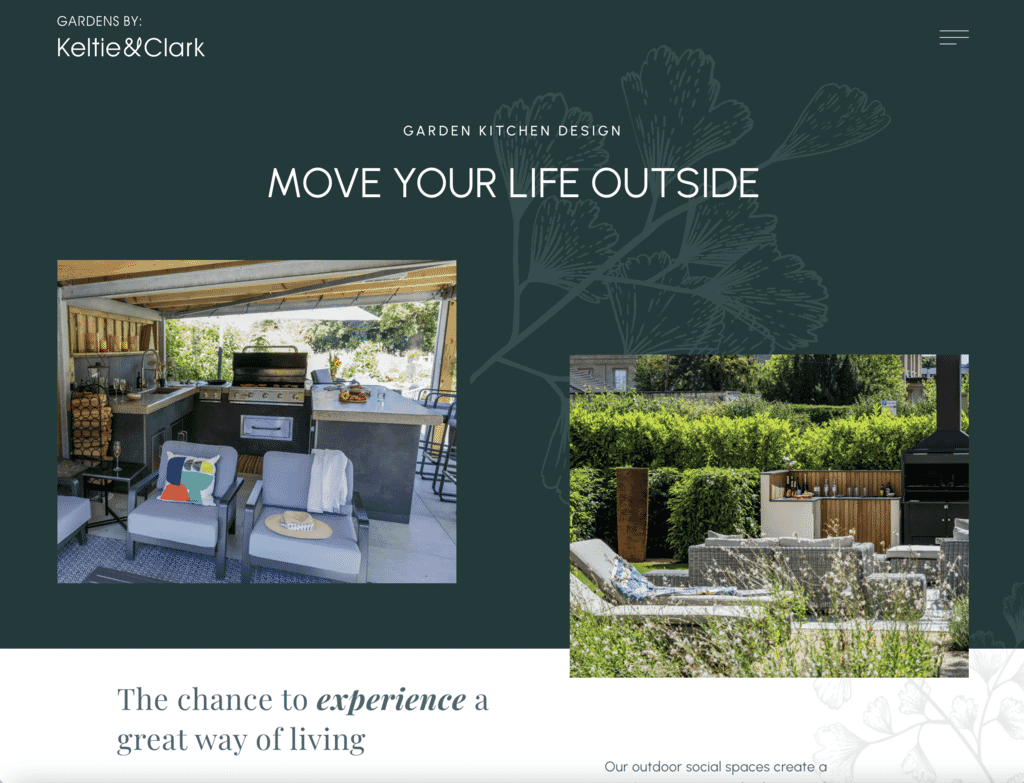 Small details
creating impact and beauty
Using animation, video, drone footage and quality photography, SOZO brought to life these beautiful gardens and the small details within them.
This variation in creative presentation methods gives visitors a clear understanding of how Keltie & Clark work and the high quality of the end result.
Visit website
Content and design
working in harmony
Creative design was obviously needed to make this website a success. But great design has to go hand in hand with great content.
The copy written for this site provides the right tone of voice to correctly describe each project, service and process.
Essential to rank in Google, keyword research identified terms that related to the services available, and these terms have been carefully inserted into the copy.
In fact we always start our projects with keyword research before we do any web design to ensure SEO is built in from the ground up.
Visit Website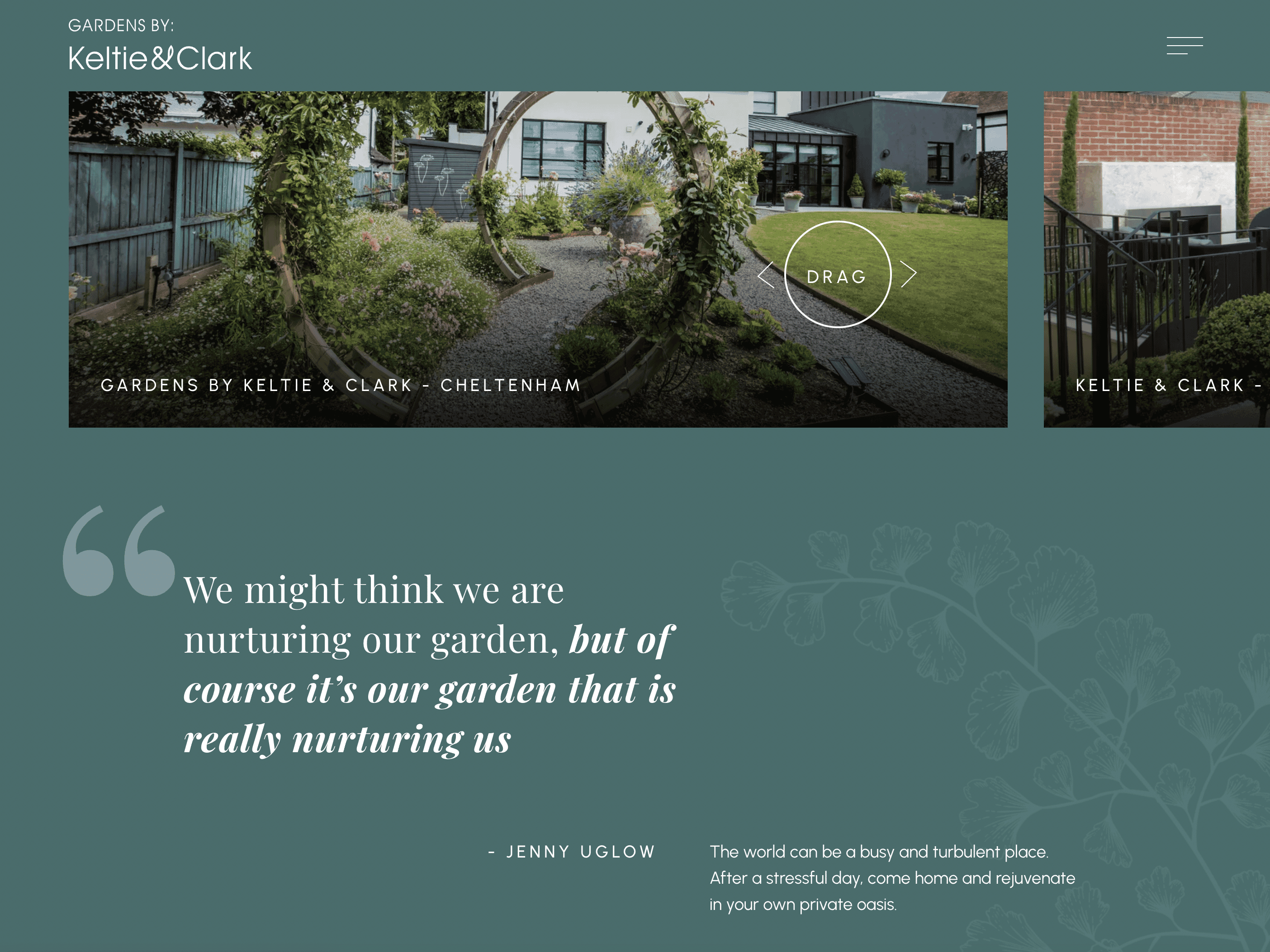 A refreshing approach
to website design
Looking for a digital agency to become your long-term partner to help your business succeed online?
Well say hello then!