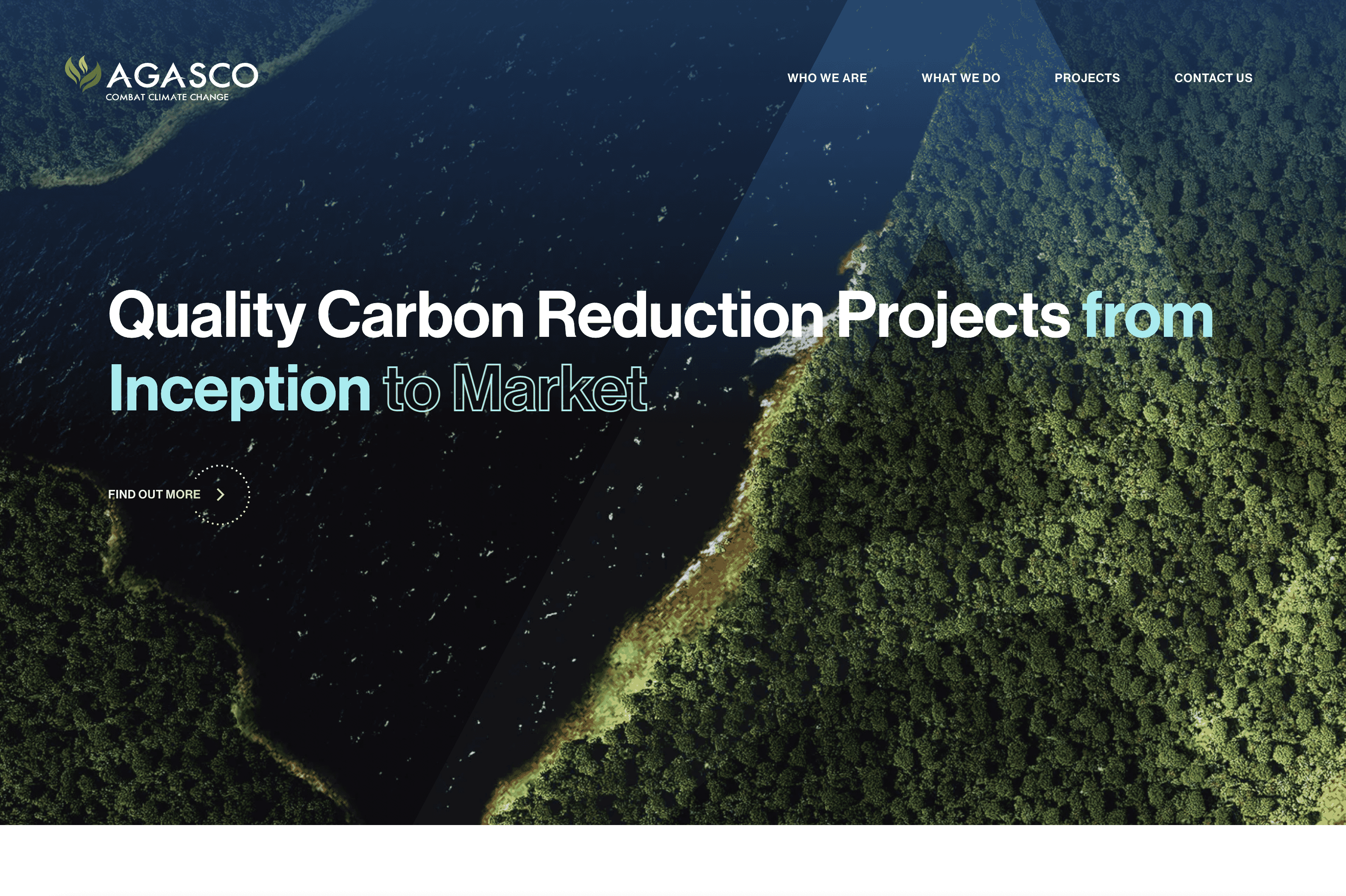 Agasco
Website to showcase
carbon reduction projects
Agasco source, develop and trade emission reduction projects and carbon credits. They came to SOZO as they knew we are a specialists in the green energy and environmental marketing field. We are also passionate about reducing the world's carbon so we're very proud to work with such an authority in this industry.
find out more
"YES – we are super pleased… it's fantastic – big thank you to everyone involved!"
Sophisticated typography
and video interviews
The website needed to have gravitas and authority. We achieved this through understated design, sophisticated typography, and video interviews with the owner Ben, who is well respected in this field.
Video can often add real weight and authenticity to a website. We have an in-house videographer who can capture and convey your companies story.
Visit website
A showcase for
carbon reduction projects
An important part of the web design brief was to create a showcase of carbon reduction projects around the world which Agasco are working with. Take a look for yourself:
Visit Website
a refreshing approach
to website design
Looking for a digital agency to become your long-term partner to help your business succeed online?
Well say hello then!