Ecommerce Websites
Magento vs WooCommerce Comparison: which platform is right for you?
Magento or WooCommerce... Web design agency, SOZO, helps you choose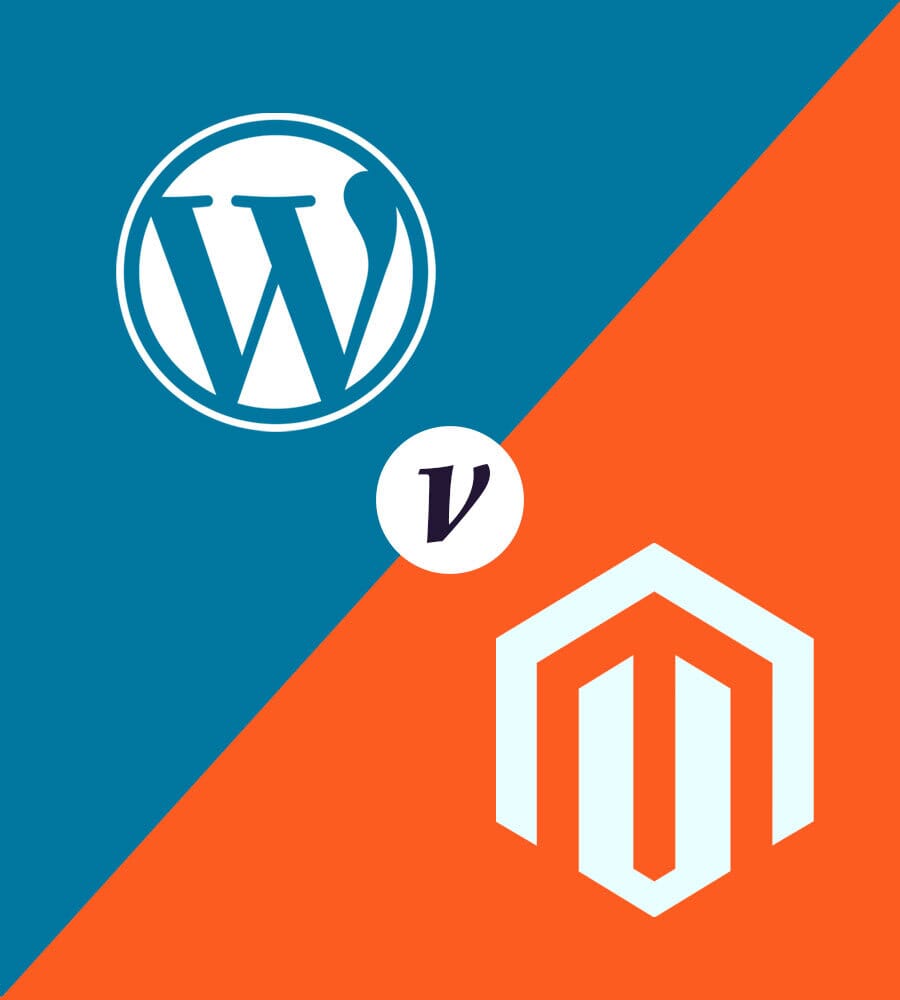 The decision making process when it comes to which e-commerce platform to choose can be an arduous one. With so many ecommerce systems now available it can become extremely confusing which path to take. In this article, Magento and WooCommerce web design agency, SOZO, aims to answer that question for you.
Before you get carried away and question where to begin, it is important to ask the simple question of what do you need for your business to perform well?
With years of experience in Magento development and WooCommerce web design, we feel that we are an agency well suited to discuss the ongoing debate between Woocommerce or Magento. Both platforms offer a variety of choice whether it's flexibility, varied options or sophisticated reporting there is a lot to think about. With benefits from each side and comprehensive information it is important to evaluate both in detail.
Help is at hand, the ecommerce web design team at SOZO have pulled together and stripped down what really matters. We have put both platforms head to head with simple guidelines and pros/cons for each.
Before we dissect however, we wanted to explain a few points of similarity between the two. If you are scanning the shelf for potential options, Magento and WooCommerce would likely come up as the most popular self-hosted options . The simple reason is that they are both based on the PHP programming language, have a large community of developers, extensions and themes.
Their similarities end there!
Magento is complex and robust. WooCommerce is in simple terms a plugin used for the core WordPress software that even a novice user would know well. So let's begin!
What do you need?
So where to start? Instead of being driven by the platform, we recommend you drive the decision based on what you want out of your system. What works for you now? What support would you like to help both you and your buyer navigate through the selling process easier? Find your marketing plan (if you have one) and go back to basic core of what you want your customer journey to be.
Here we have prepared a few key questions we would ask our clients when we catch up with them.
Who is your target audience?
What is your budget?
What kind of online store would suit your business
What ideal online store does your target customer want to see?
How big is your product range and what type of products are you selling (physical, downloadable, configurable etc)?
Is your product range only available on your online store?
Do you need content heavy pages to sell your product?
Do you have a standard template you want to follow?
Would you like a customized website?
Do you need a secure background provided by a developer?
How much business growth are you forecasting over the next five years?
Our advice to any of our clients would be to complete, ask and answer as many questions surrounding what they want before moving onto making the decision to choose either WooCommerce or Magento as their future. We cannot stress enough how important this stage is, if you make a decision now and then change your mind later it will become a hassle which you really don't need and could affect your online business as well as burning a hole in your wallet. So take your time and think ahead.
Overview what can they do?
Woo Commerce:
WordPress integration out of the box
Offers a FREE Platform ideal for a new start up
Supports unlimited products
Extension system included
Simple security features
Easy to use for the basic user
Magento:
E-commerce first product
Open source (free) version with Enterprise option available at a cost
Add unlimited products
Plugin marketplace for integrations with third party software and services
Extensive security features
Multiple store support out of the box
Easily scalable
WooCommerce in detail
Used by over 400,000 sites, WooCommerce is the popular choice for the new user. SOZO is an experienced, award winning, WooCommerce web design agency. You don't have to be an experienced web developer to use it which opens the gates for a large number of people wanting to set up and manage their online stores. The wonderful element of WooCommerce is its rigid system so technically you can't really go wrong and the guides offer a detailed step by step guide to get you set up which is ideal for businesses who want to manage a lot themselves and keep costs down. Here we have highlighted the key features, pros and cons to help you.
Key Features
Multiple versions both paid and free
Robust extension system
B2B e-commerce capabilities
Advanced payment and shipping system
Vast promotional capabilities
Content Driven – As a content management system, WooCommerce can integrate commerce and content with ease.
Open Source – The ability to modify and customize the website. This is useful when adding new products and taking large orders.
Flexible Sales Platform – Products, subscriptions, downloads and appointments can all be easily sold.
Security – Due to its size WooCommerce offers the highest security ensuring peace of mind for the client.
Pros
Ability to take advantage of all WordPress core functionality and plugins
Limited WordPress experience required
Extensive support documentation for setup
Integrates with Google analytics
Setting up a store is FREE
Cons
Extension costs can quickly take you over budget
Without WordPress experience you will need to learn new platforms
Not suitable for high order volume sales
Can have performance issues with very high product counts
In a nutshell! It is easy to use, cheaper and extremely useful for the smaller e-store business. It is less resource intensive thus giving you a quicker turnaround to complete. In addition, if your business relies on detailed product descriptions, then the content management platform enables you to use good quality content to engage and interest your target audience which can be changed regularly.
Magento in Detail
Magento is fully customizable. So how can that help me? We hear you shout, well whatever your e-commerce need it can be developed whether it's a sophisticated checkout, advanced search, promotions you name it, Magento can cover it. In addition to the above, if the site is optimized well the search engines love it which will help your rankings and competitive edge. Here are the key features, pros and cons.
Key Features
Control multiple websites and stores from one administration panel
Set promotional pricing for specific stores, categories, customer groups, or products
Create search engine friendly URLs
Get support for multiple languages and currencies
Allow customer personalized products — upload images and text for monogramming, etc.
Use guest and registered user checkout
View, edit, create, and fulfill orders and/or invoices from the admin panel
Create customizable transactional emails for order status, account updates, password resets, and more
Receive support for localization, multiple currencies, and local tax rates
Streamlined checkout means customers can checkout faster
Ability to create and manage multiple product types from bundles, configurables, simple, virtual, grouped and downloadable, providing you with a full range of product and stock management options
Regular security and feature updates to Magento's core
Out of the box additional features such as reviews, wish lists, product comparisons,
crossells, upsells, analytics and reporting
Supports an unlimited number of products and product attributes
Efficient API's
Performance Related Results – A faster site speed will provide better sales and of course SEO for the customer. The pages load quicker, the checkout is faster and larger sites with catalogues can enjoy the same speed between pages and not lose their customers
Checkout Made Simple – A simpler ordering system means a happier customer thanks to Magento being more streamlined. The result is higher conversion rates and faster sales growth
Popular Extension Integration – Preferred payment gateways such as the well known Paypal offering increased functionality and crucial security which Magento can integrate.
User Friendly Admin – It is easy to learn and teach new members thus reducing training time. The page editing can now be done with a drag and drop content option which saves time whilst maintaining a creative looking website
Mobile Responsive – Increased online shopping on mobiles and tablets has resulted in an increased need for a responsive website. The Magento team thankfully made this a top priority
Pros
Large amount of features available out of the box
The system can support multiple stores with large product catalogs
Integrates with key payment gateways, PayPal and Braintree out of the box, integrations for Stripe, SagePay and many more are available
Shopper can checkout without creating an account
Fully customisable to achieve bespoke solutions
Cons
Typically higher cost of ownership
Steeper learner curve to master all the features available
Enterprise version extensions cost more money
Requires more server resources to run
In a nutshell! Its fully customizable and sophisticated stats are suitable for results driven organisations who regularly monitor and review to decide where they are aiming for. This solution is most suited to the 'Big thinkers' of this world who have plans for business growth and large online store potential. It is flexible and tailored to medium to large businesses, as well as users looking to scale their shops quickly and willing to invest the necessary time to master the platform. Magento provides out of the box features which allow you to customize and improve the whole shopping process, from upsells, filtering searches and product reviews to a streamlined checkout with multiple payment and shipping options, its core architecture is ecommerce first.
What can't they do?
So we have discussed what the features, pros and cons are for both platforms, but what about what they can't do? It is important when evaluating what you want to be aware of the barriers of your chosen platform before you go ahead.
WooCommerce
It will not work for high order volume businesses looking for increased growth. Due to the additional plugin options the issue of conflicts and bugs can arise. It lacks flexibility as it only offers one version thus making it difficult to add new features.
Magento
Fully customisable systems come at a price, the more customisations, the higher the site will cost to build and maintain. It will not work for content heavy websites looking to wow its customers with enticing and original copy. To combat this we use WordPress as an integrated part of Magento. In addition it can be expensive due to the increased hosting costs and extensions.
Which one wins for SOZO?
A tough one. We could say it depends who you are. For a small e-commerce shop looking to maintain its size we would suggest WooCommerce. For the high product volume companies or those who are looking for growth and adaptability, for its sheer flexibility and scalability we would steer towards Magento.
Here is what SOZO's Creative Director Shaun Uthup said on the matter:
"For me it all boils down to the ambition and scale of the website. If you're aiming to be a relatively large player within your market then I would always recommend Magento as it allows you to scale as quickly as you want. It has many sophisticated ecommerce features straight out of the box which will in turn help you to grow quicker. However, if your aims are more modest and you have a smaller product range, then WooCommerce will suffice."
See for yourself
As a visual representation of the two platforms for you, below are two of our e-commerce clients. One is built on the Magento 2 platform and the other WooCommerce.
Magento 2 ecommerce example: Smart Home Sounds
Ex-Gloucester rugby player, Andy Hazell, commissioned SOZO to design and build an ecommerce website to sell SONOS sound systems. These music systems are beautiful to look at and have exceptional sound quality. The logo, brand and ecommerce website we designed needed to convey this level of quality and a Magento platform has worked exceptionally well for their expanding product range, customisable bundles, tech-heavy design and increasing level of sales.
Smart Home Sounds are now among the top retailers of SONOS equipment in the UK, and through our monthly Search Engine Marketing Service, they regularly appear above John Lewis and Curry's at the top of page 1 of Google for SONOS related search terms organically. View the full project overview here with client testimonial.
WooCommerce ecommerce example: Oxley's Luxury Outdoor Furniture
A WooCommerce launch of SOZO's for Simon Hudson, founder of Oxley's, who required the highest quality of design combined with an ecommerce website that encourage online sales of a high value product range.
Additionally, a simple a quick to use system was needed to administer the site, allowing for new products to be added, articles to be published and images to be updated when needed.
WooCommerce was a fantastic choice and allowed Simon to achieve his desired site functionality within budget, whilst maintaining the quality front-end design and usability. Oxley's are now on our monthly Search Engine Marketing service to help drive traffic to their ecommerce site and increase sales via organic and paid marketing.
What other users think?
After scanning the market, the choice and decision varies greatly and there is no specific pattern in terms of organisation size or brand. Magento is used mainly by large organisations with vast online stores, or complex products that require omnichannel support. Large brands such as Ford, Nike and Bulgari chose Magento with their product range options. New Scientist, Official All Blacks Shop and Duracell however chose WooCommerce possibly because content is what drives their sales? Who knows, but it is clear it is not about how big the business is but more about what platform works for their business.
On the subject of product the stats show that WooCommerce was mainly used for consulting, product information and software sales whilst Magento was used for Jewellery, gifts, clothing and accessories.
But please remember, we don't want you to be attracted to one package based on who is using what, we want you to choose the platform which is right for your business to enable it to run like a well-oiled machine.
Conclusion?
At SOZO we don't believe in adapting the foot to fit the shoe but rather choosing the right shoe to fit the foot. It is the same analogy when choosing your e-commerce system. But if we have to try and make a match here goes. Once you have answered your key questions we provided at the beginning of this article, if you require a large customised e-commerce feature that can be integrated and you are what we in the industry call 'Big Thinkers' then Magento might be your partner. If your driving force is content to help sell your product and e-commerce is not the main player then WooCommerce could be the better choice. Most importantly when planning your e-commerce platform, think ahead into the future and where you want to be rather than what you need right now!
Best of luck!
If you would like to more information on which platform would work best for your e-commerce website, call SOZO, award winning Magento & WooCommerce web design agency, on 01242 511912 or email info@sozodesign.co.uk
---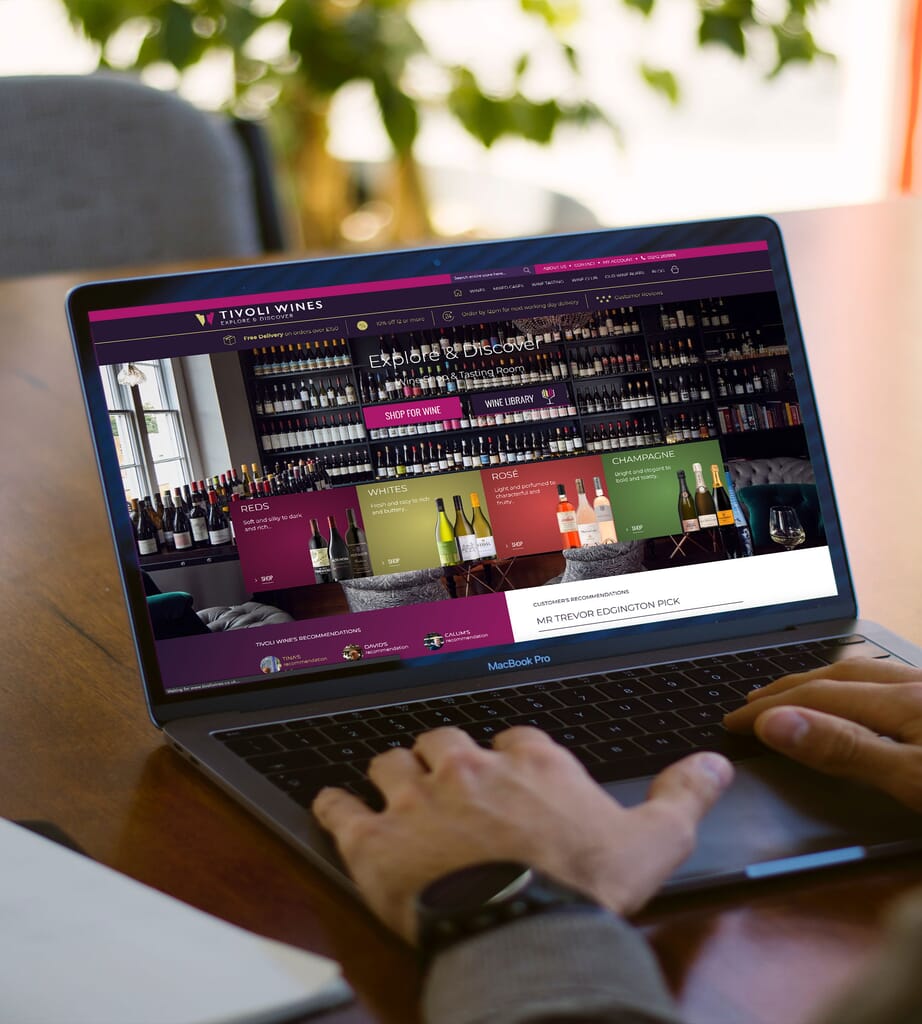 Looking for a digital agency to become your long-term partner to help your business succeed online?
Well say hello then!