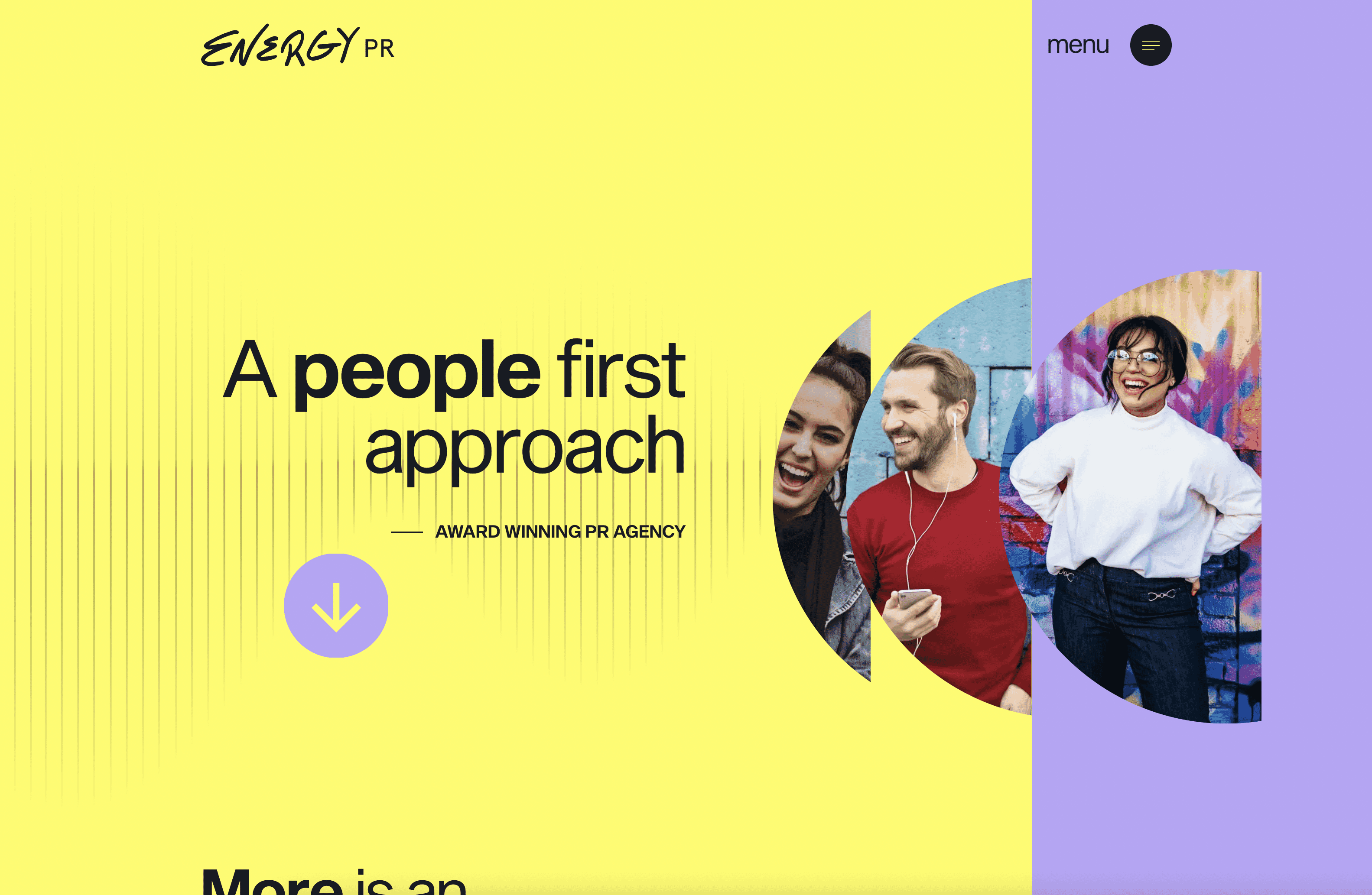 Energy PR
A fresh look
to boost public relations
Energy PR is an award-winning PR agency that creates vibrant, ideas-driven PR strategies to boost customer engagement for clients. They asked us to design a website to reflect the energy of their brand.
find out more
"We're all about more: we do more, we achieve more and our clients simply want... more"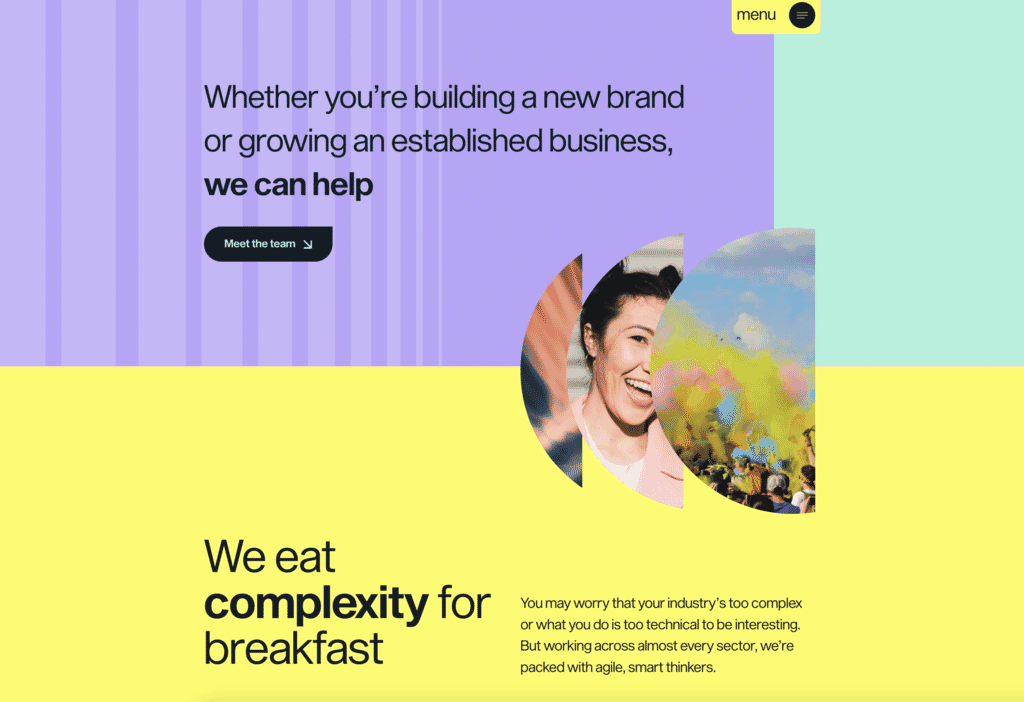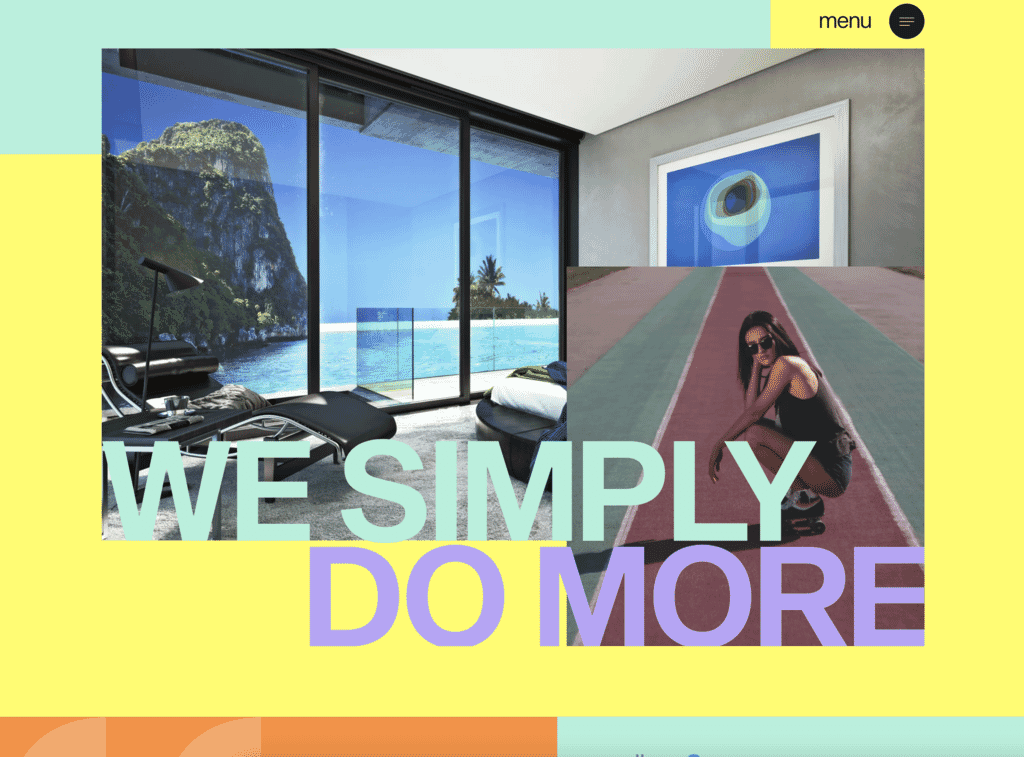 Bringing more energy
to the website
Because Energy PR is a people-first company, it was important that the website resonated with their audience. Taking the brand colours, our website agency designers created a dynamic website using animation, illustration and bold typography. The result is a fresh, vibrant site that captures the essence of Energy PR.
Visit website
Great websites
work everywhere
Responsive website design is a key service for any digital marketing agency. Over 50% of website traffic comes from mobile devices, so website designers need to factor this in when creating new sites.
When we designed Energy PR's website, we made sure that the mobile version was equally well-designed and not just an after-thought to the desktop version. The mobile version has the same vibe and energy and has been designed to be extremely user-friendly for people on the go.
Visit website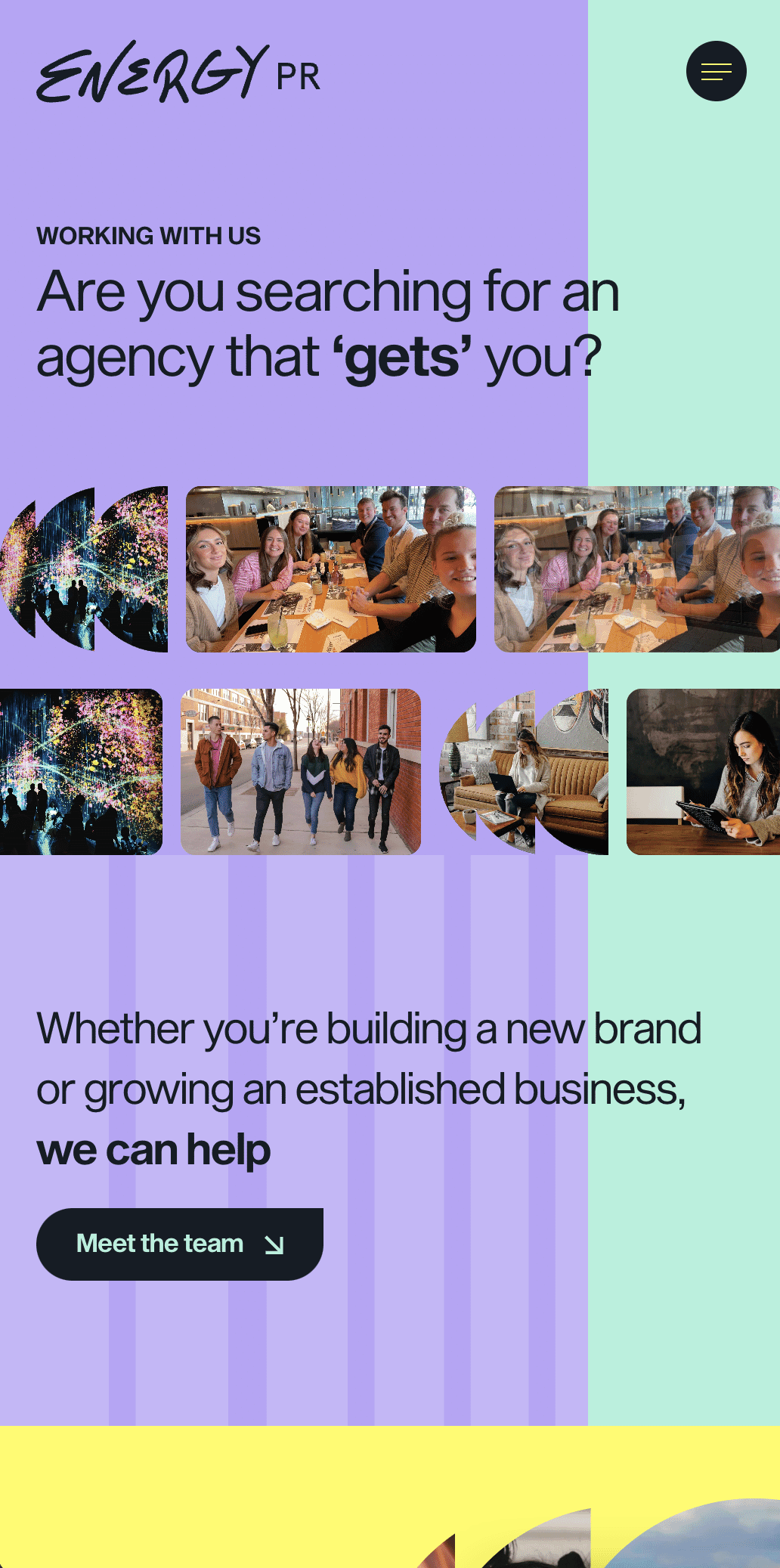 A refreshing approach
to website design
Our approach is different to a lot of web design agencies, so if you're interested in a bespoke website then get in touch and we can explain our process over a good coffee.
Get in contact
Looking for a digital agency to become your long-term partner to help your business succeed online?
Well say hello then!