Ecommerce Websites
Unlock Global Success with International SEO for Ecommerce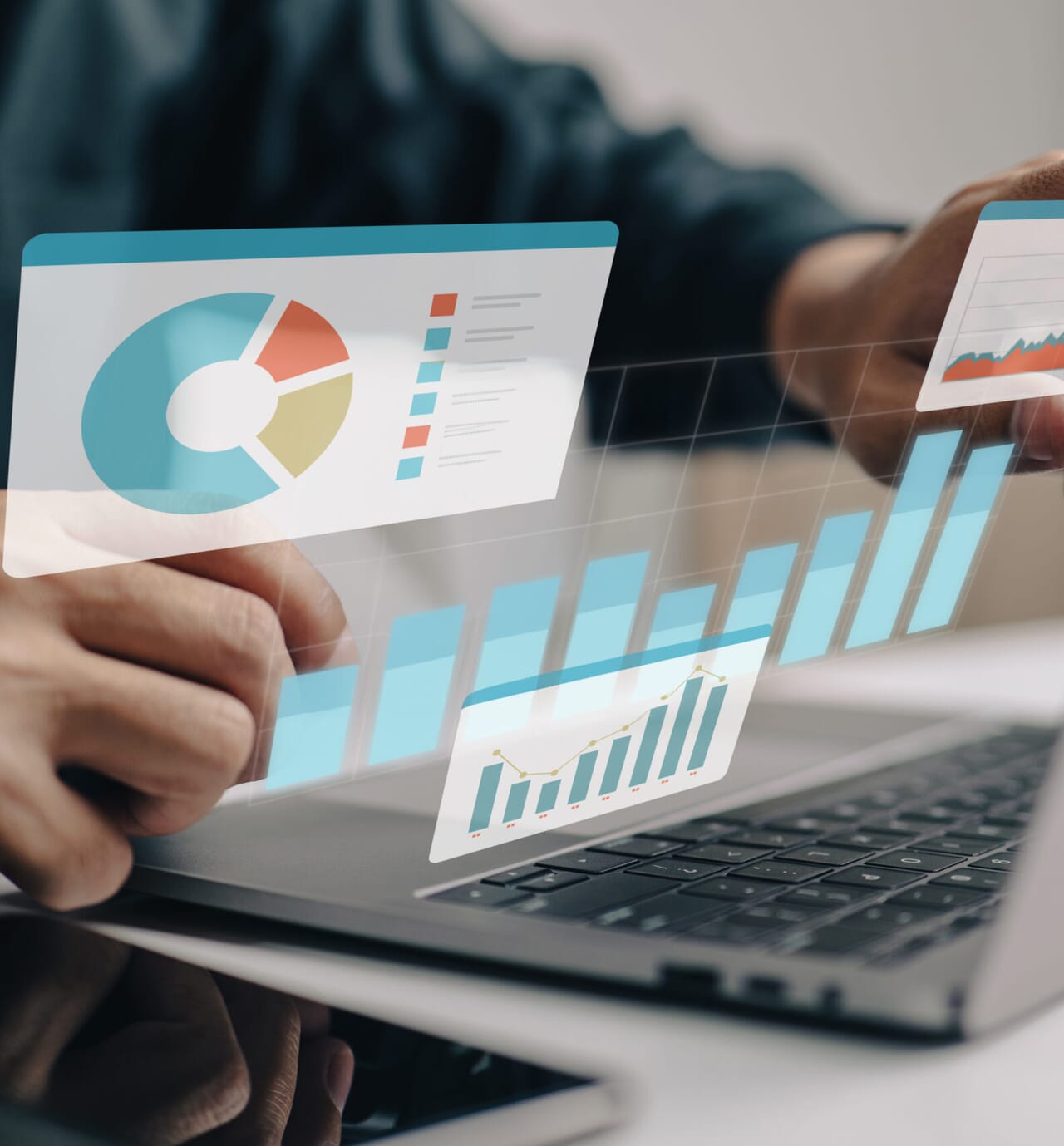 Why restrict your customer base to the 60 million people in the UK? Think bigger and target the 8 billion people around the world!
Discover how to improve your international SEO strategy to increase your international ecommerce sales
In the ever-evolving digital landscape, you no longer need to be restricted to your local target markets. Reaching an international audience has never been easier. However, to truly benefit from this global potential, you must master the art of international SEO. In this guide, we'll look at key ways to get your ecommerce website found throughout the world.
The role of International SEO in scaling your ecommerce business
57% of online shoppers report shopping internationally
When online customers can't find a business that meets their needs on a local or national level, they don't give up. Instead, more than half of them look abroad.[1] This means e-commerce can transform your business into a global organisation. You don't have to stick to customers in your area if you don't want to.
The ecommerce world is fiercely competitive. A competitive advantage can be gained by looking past your local market into places around the world where your competitors don't operate.
If you're new to globalising your business then start with countries or regions which are most similar to the region you operate in now. For example, choose countries with the same language and similar culture, and where there is a large demand for your product or service. UK to USA is a classic example of a relatively easy way to scale your business internationally.
International payment and order fulfilment used to be a big barrier to scaling up overseas but this has never been easier with the likes of Global e and other international ecommerce solutions.
Language and Locale: More Than Just Translation
The first step in international SEO is to figure out which languages and places match your business aims. For ecommerce, this often means targeting countries with high purchasing power or a demonstrated demand for your products. Coca-Cola has found international success by changing their marketing to fit local cultures.
SEO Tips:
Utilise hreflang tags and Google Search Console to specify the language and regional targeting of a page. This helps search engines understand which version of the page to show based on the user's location and language settings.
Adapting content goes beyond mere translation. It involves adapting your content to resonate with the local culture, idioms, and consumer behaviours. For example, cultures view colour symbolism differently: one country may consider a colour lucky while another sees it as taboo.
Understand your audience and do unique keyword research for each region you wish to target. Just because a keyword is popular in the UK does not mean it's as popular abroad.
Don't assume that all English-speaking nations use the English language in the same way. There are stark differences in how Americans and Australians use the English language, so do your research.
The Challenge of Duplicate Content in International SEO
One of the most overlooked aspects of international SEO is the issue of duplicate content. If you target countries with the same language, you might want to use the same product pages on each site. However, this can be detrimental to your search engine rankings.
Ignoring the issue of duplicate content can lead to penalties that significantly impact your site's search engine rankings. Tools like Moz and SEMrush offer features that can help you manage and resolve duplicate content issues.
SEO Tips:
Use canonical tags to show which page is the main one. This helps you avoid search engine penalties for duplicate content.
Unique Meta Descriptions and Titles: Different titles and descriptions for each region can help your pages stand out to search engines.
Localised Content: Where possible, localise the content to suit the specific target market. This not only enhances user experience but also mitigates the risk of duplicate content.
Google Search Console: Utilise Google Search Console to specify target countries for different versions of your website. This can help Google understand that the duplicate content serves different target markets.
By tackling duplicate content head-on, you can make your site better for global users without hurting your search rankings.
Currency and Payment Preferences: Catering to Local Tastes
Different countries prefer different ways to pay. People in the UK often use credit cards, but in Germany, they might prefer bank transfers. Offering local payment options improves the customer experience and boosts sales. For example, markets that widely use Apple Pay benefit from offering this mobile payment option.
SEO Tips:
Implement schema markup to indicate the currency and price range of your products. This not only enhances your search engine listings but also sets clear expectations for international customers.
Having multiple payment methods is crucial for keeping global shoppers from leaving their carts.
Geo-Targeting and Local SEO: The Devil is in the Details
Geo-targeting is the practise of delivering content or products based on the user's local location. In ecommerce, this could involve displaying product availability, pricing, or even special offers that are specific to a user's locale.
Effective geo-targeting can lead to increased customer engagement and higher conversion rates. Best practises include using local keywords and creating location-specific landing pages.
SEO Tips:
Register your ecommerce business on Google My Business for different regions to improve local search visibility.
Craft geo-specific meta descriptions and titles to attract local audiences. For instance, a meta description for a UK audience might highlight free shipping within the UK.
Mobile Optimisation: A Non-Negotiable in Today's World
The surge in organic traffic from smartphone usage for online shopping is not a trend; it's a paradigm shift. To understand the impact of voice search on mobile SEO, read our article on the Impact of Voice Search and Mobile SEO. Ensuring that your ecommerce site is mobile-friendly is not just advisable; it's imperative for tapping into the international market.
SEO Tips:
Employ responsive design techniques to ensure your website adapts seamlessly to various screen sizes.
Page load speed and URL structure are significant factors in both SEO and user experience. Utilise tools like Google's PageSpeed Insights to identify areas for improvement.
What is the best domain for international SEO?
Should you use a Single .com Domain with Subfolders, or a country code top-level domain (ccTLD) for International SEO?
Globally recognised brands like Apple, Amazon, and Nike use a single .com domain with a sub-folder structure for international SEO. For example, Apple's UK and French stores are located at apple.com/uk and apple.com/fr, respectively.
This unified domain approach offers several benefits:
Cost-efficiency: It's cheaper to maintain a single domain than multiple domains.
Resource conservation: It takes less time and effort to manage a single domain than multiple domains.
Duplicate content mitigation: A sub-folder structure helps to avoid duplicate content issues, which can harm your SEO performance.
Canonical domain authority: A single .com domain can build more authority than multiple ccTLDs, which can improve your global SEO visibility.
SEO best practices: A sub-folder structure is aligned with the recommended practices for tackling international SEO challenges like duplicate content, geo-targeting, and mobile optimisation.
While using country-specific domains (ccTLDs) can offer some local SEO advantages, it can also be resource-intensive and fragment your SEO value across multiple domains. Additionally, managing multiple ccTLDs can incur higher costs and necessitate more extensive resources for managing local content, SEO optimisations, and compliance with regional legal standards.
For well-established brands with a global footprint, the benefits of a singular .com domain with a sub-folder structure often outweigh the advantages of using multiple ccTLDs, making it a preferable strategy for international SEO in e-commerce.
Legalities and Compliance: Navigating the Complex Web
When you venture into international markets, you're also stepping into a complex web of legal obligations. These range from tax regulations and import/export restrictions to data protection laws specific to each country.
Failure to comply with international laws and regulations can not only result in hefty fines but also erode customer trust. Therefore, it is crucial to consult with legal experts to ensure full compliance.
SEO Tips:
A clear privacy policy that meets legal rules can also build trust and help your SEO.

Secure Socket Layer (SSL) certificates are essential for encrypting sensitive information and are a must-have for any ecommerce site.

Utilise an internationally compliant cookie settings manager plugin on your website.
Learning international SEO is challenging. But it can bring more visitors and sales, which is good for growing online stores. By paying attention to language, payment options, and legal rules, you set yourself up for global success. Don't forget to leverage social media platforms to further extend your reach to a global audience.
To summarise, mastering international SEO is a complex but rewarding endeavour. Implementing the strategies discussed in this article can set your ecommerce business on the path to global success. Take the first step today by requesting our SEO team to conduct an international SEO audit of your website >.
Looking for a digital agency to become your long-term partner to help your business succeed online?
Well say hello then!