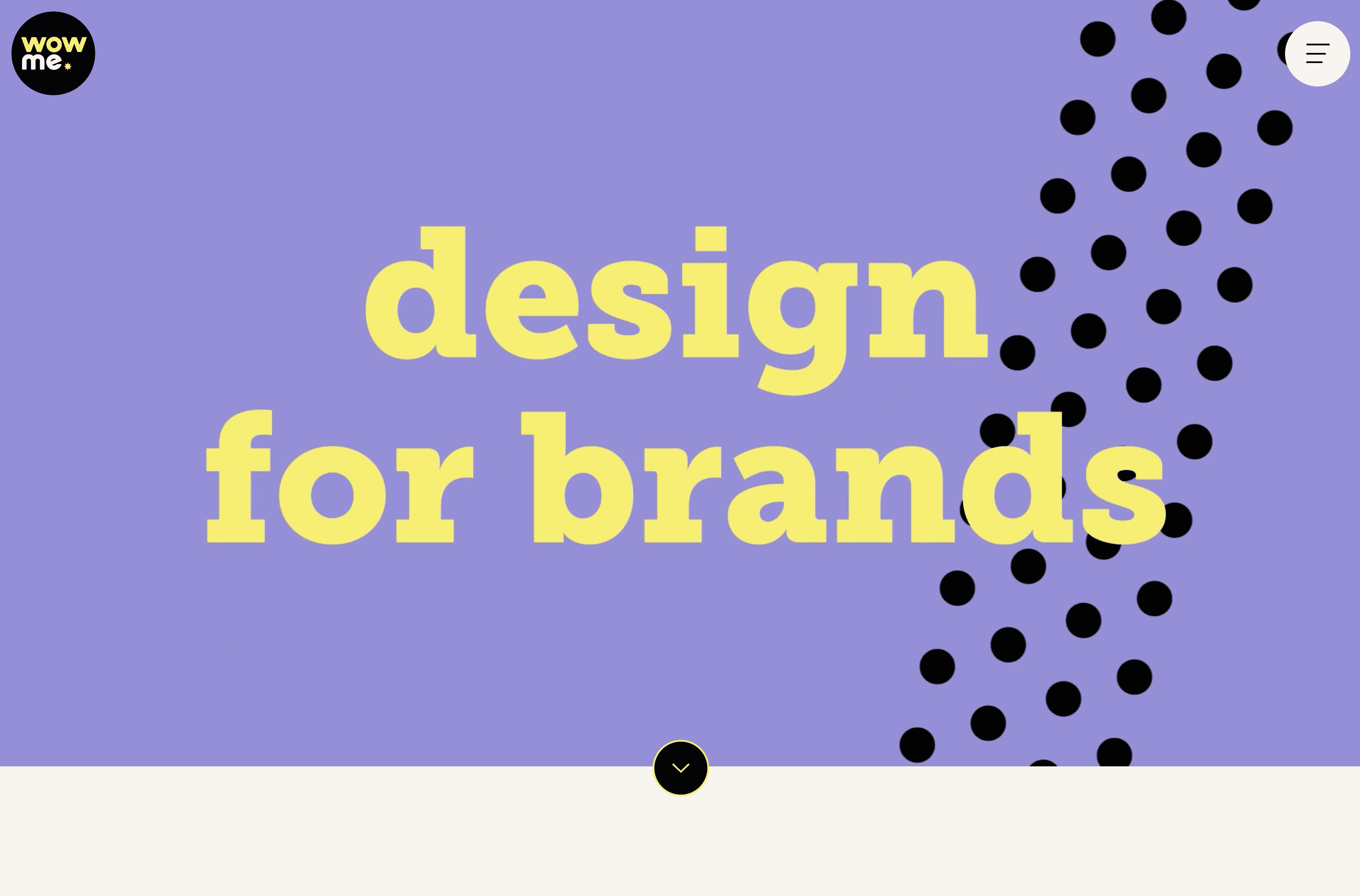 Wow Me Design
A website with
real wow factor
When a fellow design agency invites us to create their website, we feel a mixture of excitement and trepidation. We're excited at the creative possibilities but slightly nervous about living up to their expectations.
We decided to put our fears aside and go all guns blazing at this project. Turned out the client was a pleasure to work with and embraced all of our design ideas to create a website we're all really proud of.
find out more
Brand thinking and design delivered with brains, heart and honesty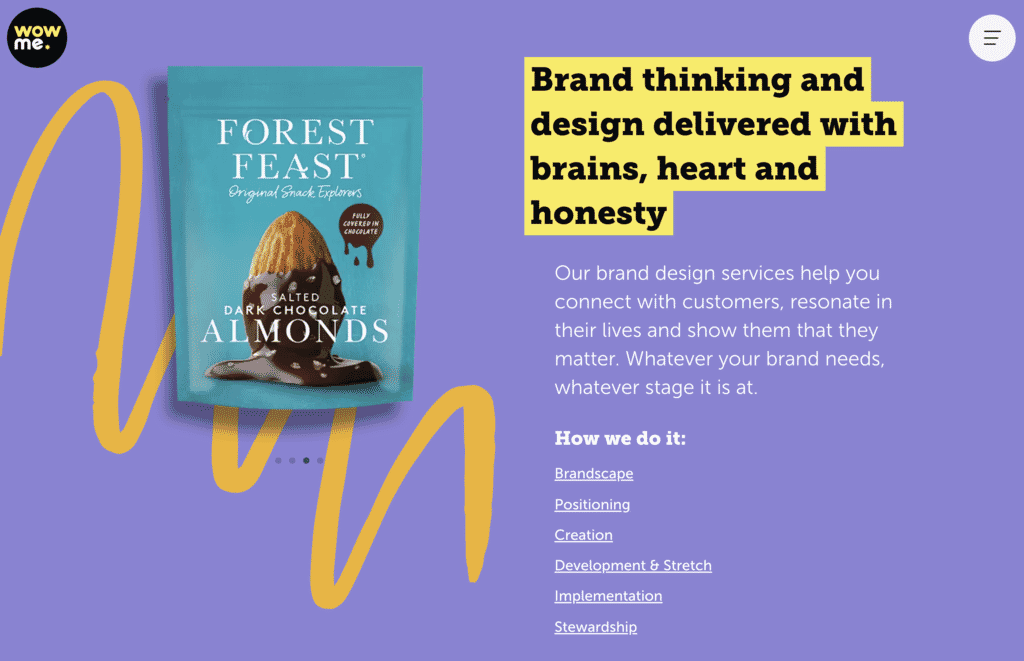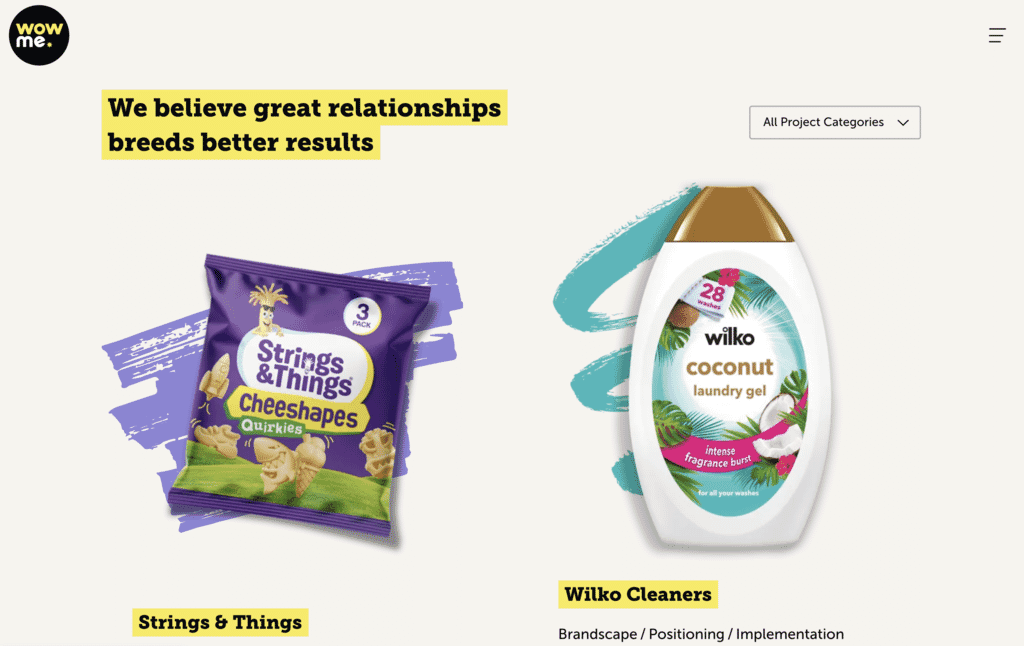 Cutting-edge animations
creating impact & fun
What better way to convey creativity than with an attention-grabbing animation full of colour and movement?
This quickly sets the scene for what to expect from this vibrant design agency, allowing us to communicate multiple messages in a short space of time.
Visit website
Content and design
working in harmony
The copy and imagery for this site were crucial to its success. Our copywriter engages the audience by telling the story of the brand and explaining succinctly why companies should use their expertise.
Being a design agency, the images in the portfolio had to be top-notch, so we worked closely with WowMe to establish a style which was original and bold.
Copy is also critical for SEO which is why our copywriters work very closely with our SEO team to ensure the right balance is struck between readability and keyword density.
In fact, we always start our projects with keyword research before we do any web design to ensure SEO is built in from the ground up.
Visit Website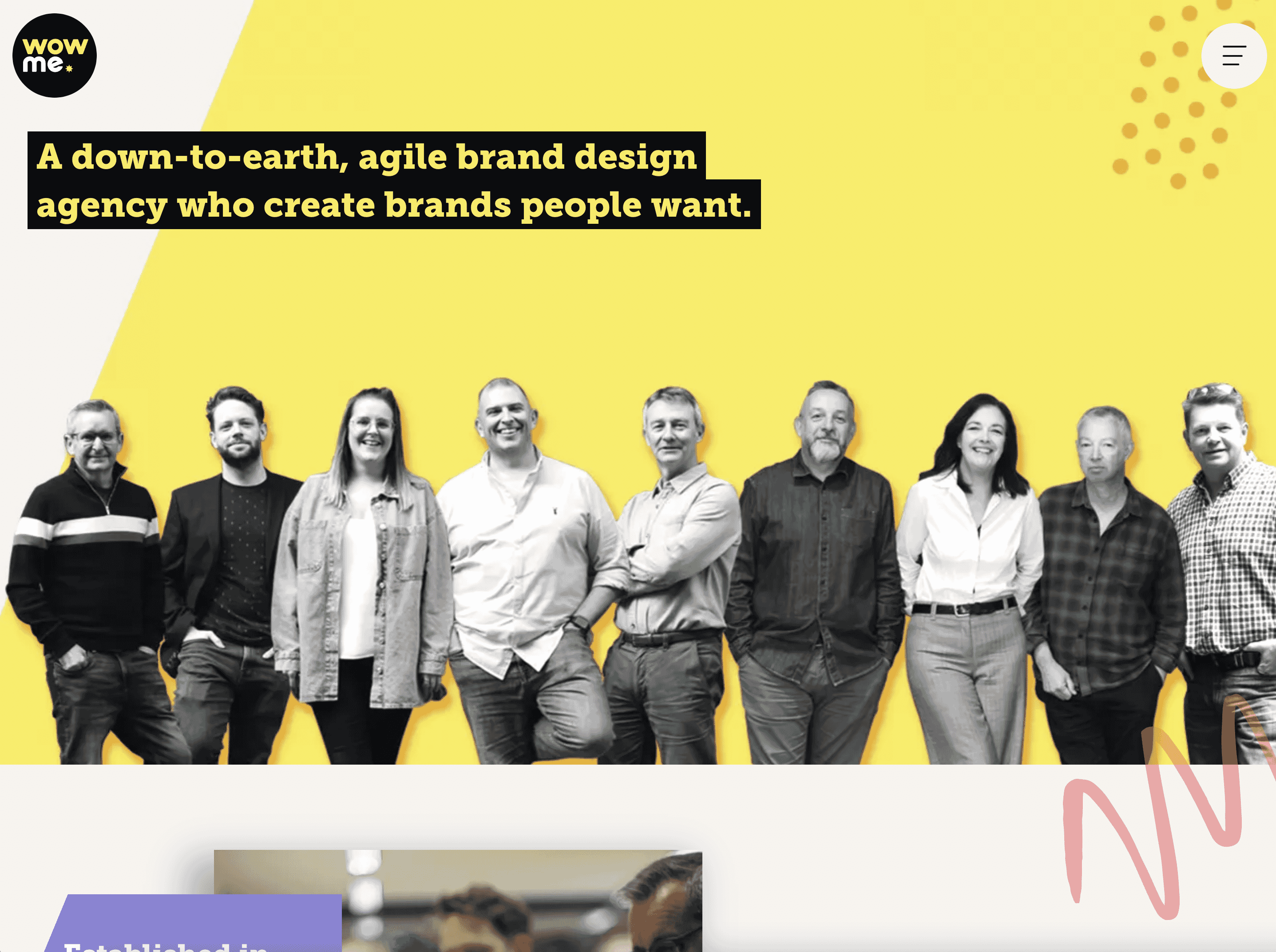 a refreshing approach
to website design
Looking for a digital agency to become your long-term partner to help your business succeed online?
Well say hello then!