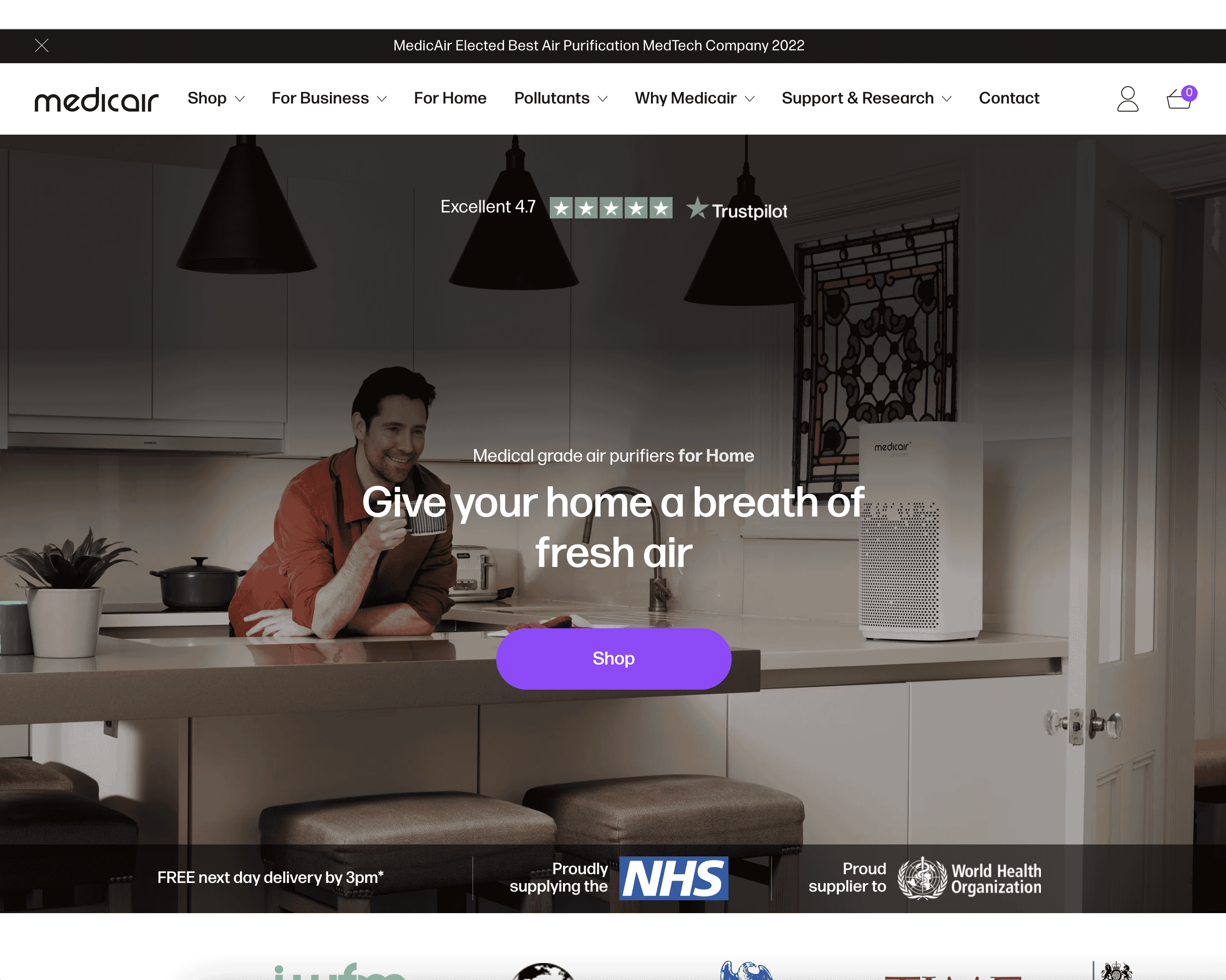 MedicAir
Medical grade
air purifiers
MedicAir offers award-winning medical-grade air purifiers designed by doctors. They wanted a web design agency to highlight the benefits of their air purifiers to a new audience.
find out more
"Breathing new life into the air purification sector"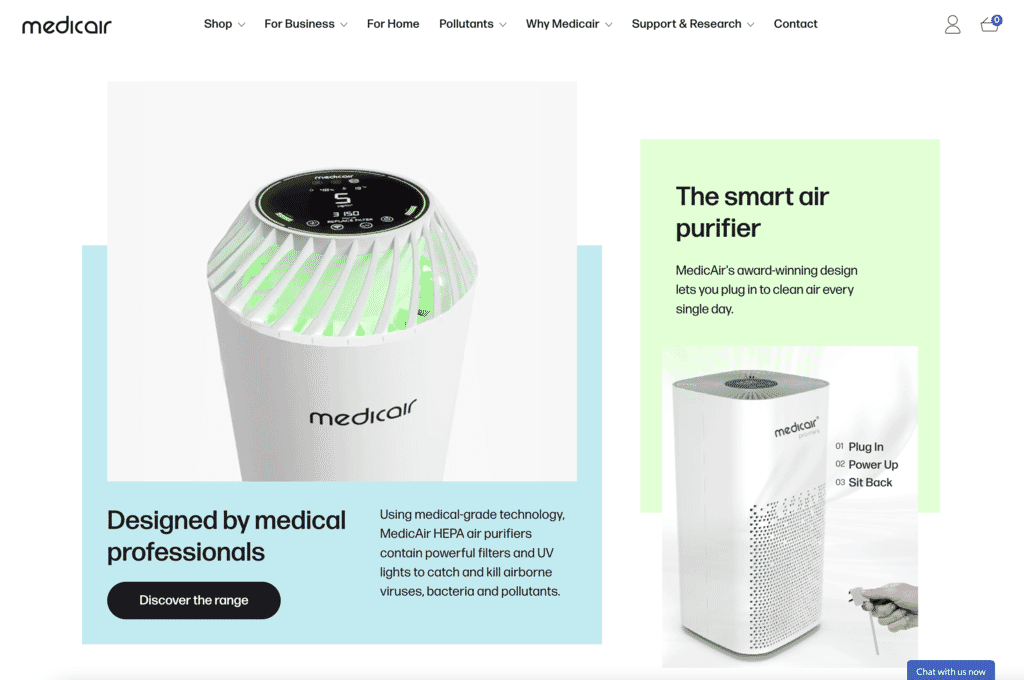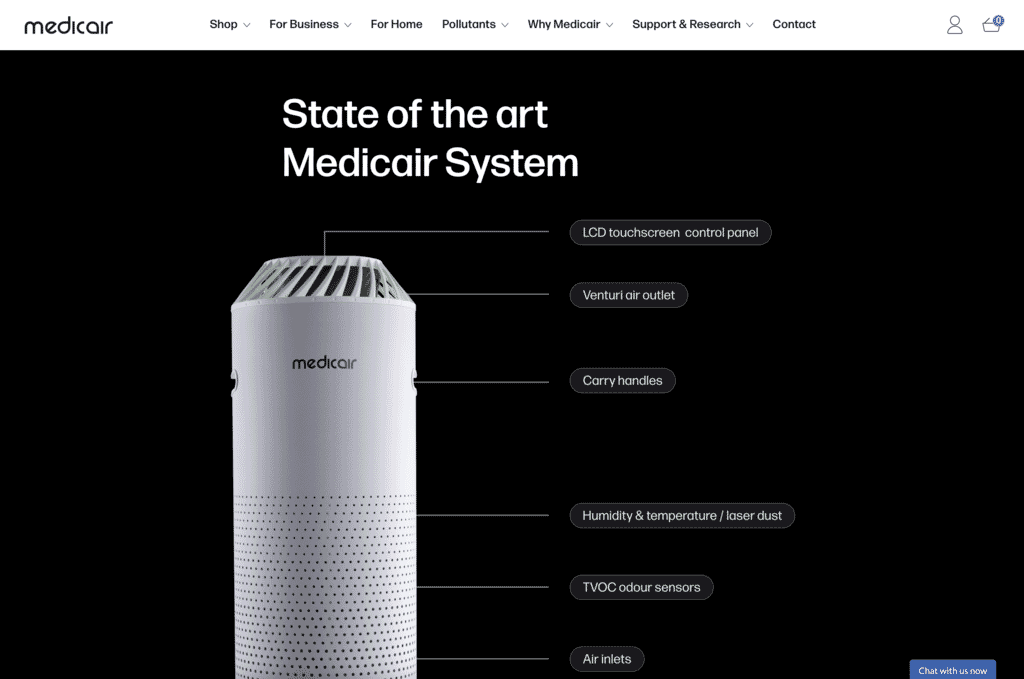 Cleaner air
for everyone
MedicAir came to us with a problem. They wanted to reach out to a new audience but their existing website was sterile and clinical.
We designed a website their products deserved. Our aim was to break down the barriers between medical-grade air purifiers and the everyday user.
Our modern design showcases the air purifiers and makes it easy to compare them with other competitors. We believe that when you have the best product, you shouldn't be afraid of comparisons.
Visit website
Great websites
are more than just design
One of the big objectives for MedicAir was how we would communicate the fantastic benefits of the product to the everyday user.
It can be challenging for an audience to understand when you talk about filtering out bacteria 100x smaller than a human hair. Our copywriters worked tirelessly with the client to help break down this information and make it accessible to their target audience, using charming and engaging language.
Visit website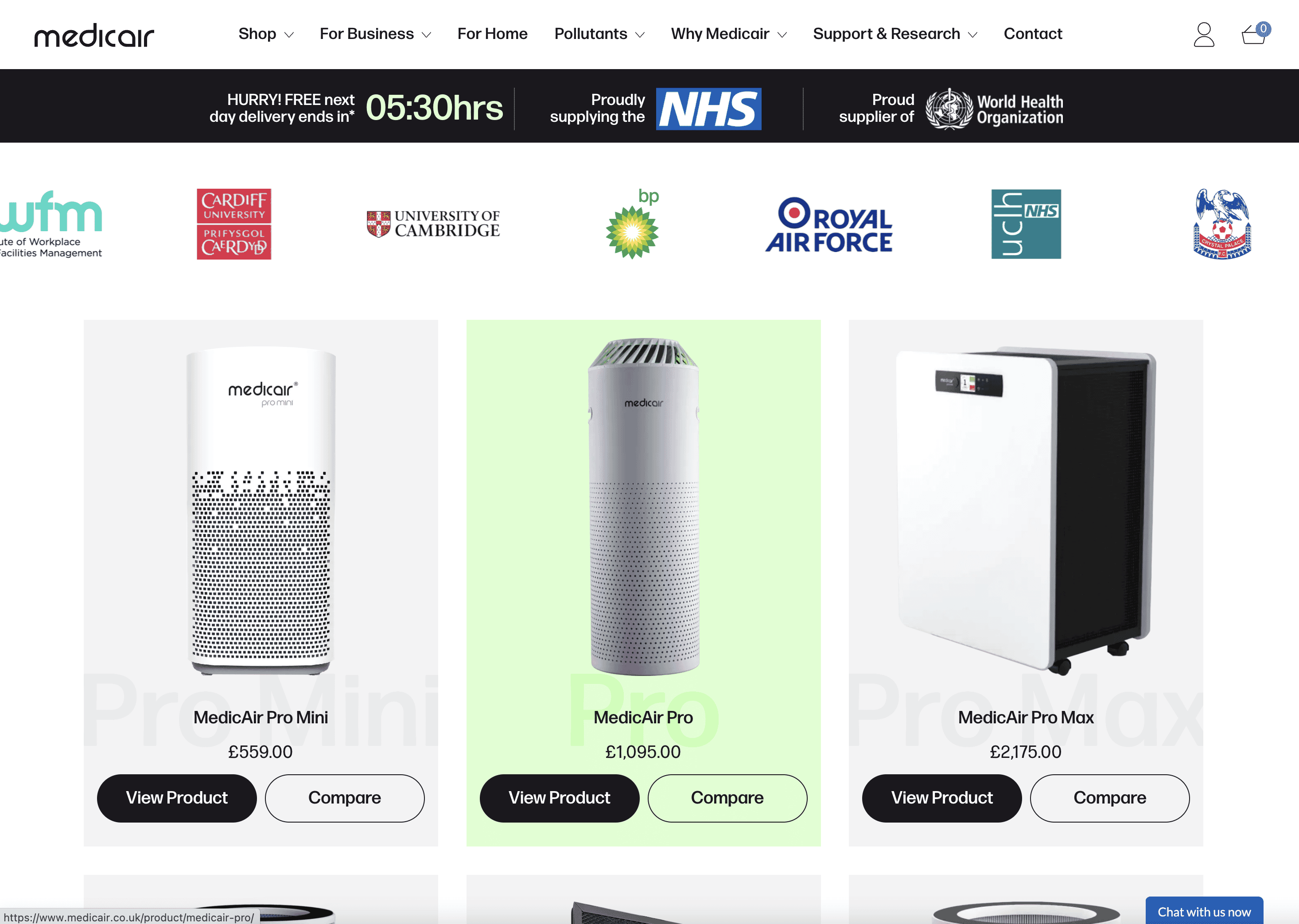 A refreshing approach
to website design
Our approach is different to a lot of web agencies, so if you're interested in a bespoke website then get in touch and we can explain our process over a good coffee.
Get in contact
Looking for a digital agency to become your long-term partner to help your business succeed online?
Well say hello then!