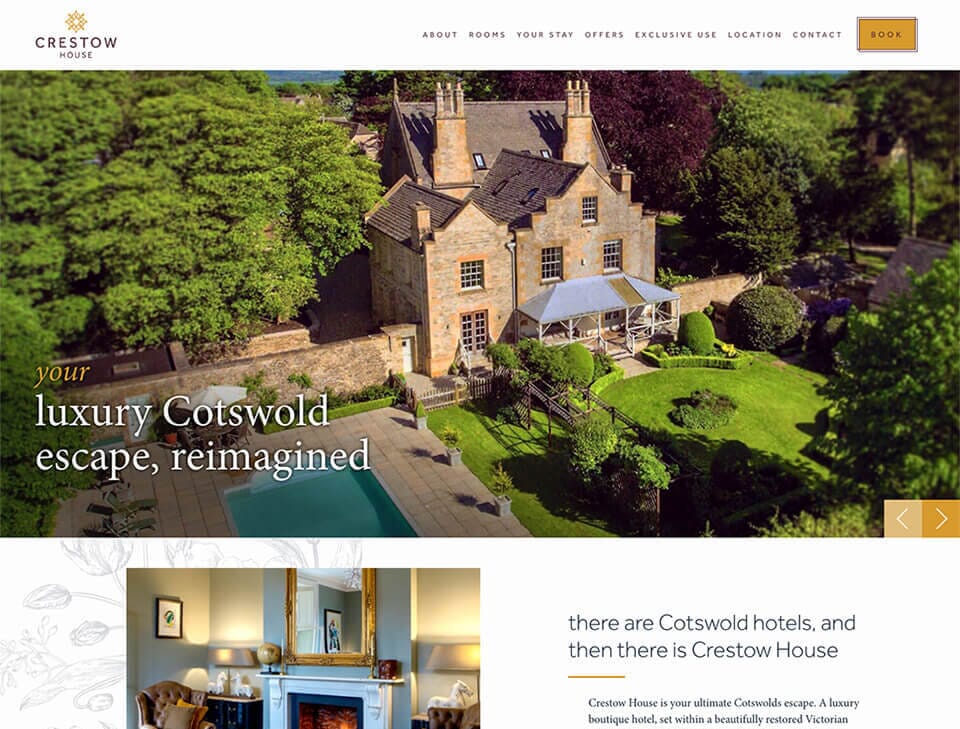 crestow house
luxury Cotswold escape,
reimagined
A luxury boutique hotel, set within a beautifully restored Cotswold Victorian manor house.
find out more
We used a colour palette typical of The Cotswolds and a symbol inspired by the architectural heritage of the property.


Crestow House is a stunning new boutique hotel set in picturesque Cotswold countryside. They asked SOZO to create a brand and website to reflect the beauty of the venue and ethos behind the brand.
Visit website
beauty and
tranquillity
Next we designed a bespoke WordPress website to represent the beauty and tranquillity of the house. We wanted to create a site which would give a flavour of what Crestow House was like, but without giving too much away. The site also needed to convey the ethos and concept behind the brand.
Visit Website

full service
digital agency
We used stunning imagery, well scripted copy, and subtle animations to give the website a boutique yet modern feel.
Our digital marketing team are now providing our Search Marketing Services to drive new traffic to the website and gain more bookings online.
Get in contact
Looking for a digital agency to become your long-term partner to help your business succeed online?
Well say hello then!