Web Design
Web Design Trends in 2020: How to Make Your Website Stand Out
Digital technology is changing all the time and, for a small business like yours, staying on top of new developments is no easy thing.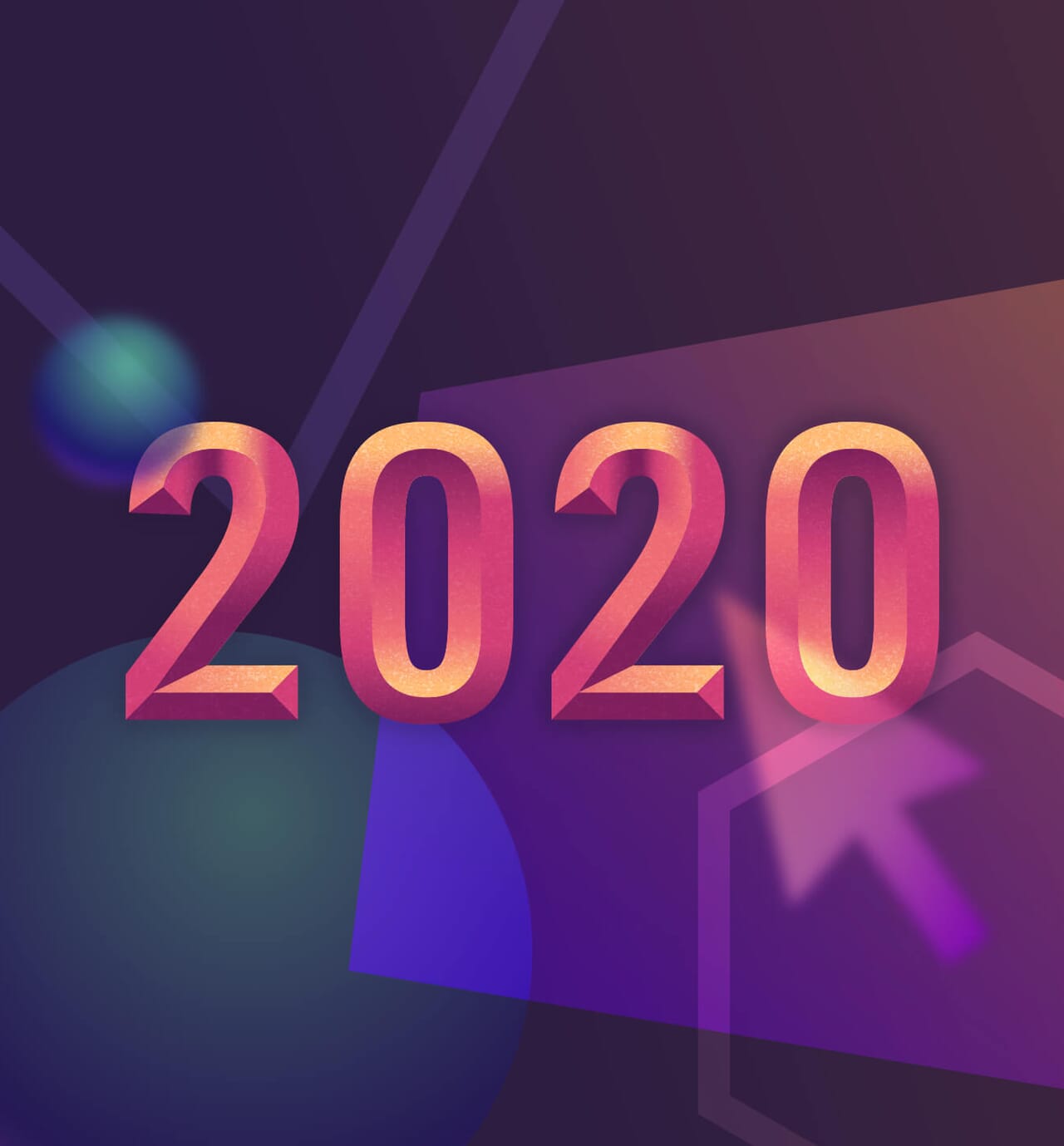 Naturally, some technologies will come and go, whilst others will gain momentum and transform the way you do business online. Distinguishing one from the other is the key to staying ahead in a competitive digital world.
Fortunately, you don't have to navigate all the new developments on your own – SOZO is here to keep you abreast of the digital advances that could increase your online impact. Starting with these 3 digital trends that are hot topics in the world of SME ecommerce right now:
Artificial Intelligence (AI) – No longer just for big budgets
Artificial Intelligence (or AI for short) and Machine Learning (ML) already impacts our daily lives in many ways without us even being aware of it. From voice search on phones to the content we see on our social media feed, AI and ML applications are virtually everywhere.
And the use of AI and ML is growing: many websites now use chatbots (an AI-powered application) to enhance their customer service. In fact, in 2016, Business Insider predicted that 80% of businesses would be using chatbots by 2020.
Is this figure correct? It's difficult to quantify, but one thing is for sure: the number of Google searches for 'Chat Bots' continues to increase. And the industry itself predicts that the 'chatbot' trend will continue to grow. According to Opus Research, by 2021, 4.5 billion dollars will be invested in chatbots.
Email marketing is another place where AI has been used for some time now. The way your incoming email messages are sorted as inbox-worthy or SPAM is thanks to Artificial Intelligence. Smart replies are another example of how some email providers, such as Gmail, use AI to enable users to be more efficient in their workday.
How SMEs can use AI
Clearly, the use of AI in our lives is not going away anytime soon. And for SMEs, it makes sense to start incorporating AI into digital marketing efforts to help influence online consumer behaviour and drive more fulfilling digital interactions.
What holds many small businesses back from using AI and ML, however, is the perception that they need to make a sizable investment to harness their power. Fortunately, this isn't the case any more. By using AI on a small scale and leveraging ready-made solutions small businesses, like yours, can use AI to significantly improve digital marketing.
You might also like: How to harness the power of AI to grow your business online.
Personalised Landing Pages – convert traffic 4x more often
The more relevant your landing page is to your customer, the more likely they are to convert. It's simple logic that works and is used far and wide by today's big brands.
Personalised ecommmerce experiences
Indeed, Amazon uses personalised landing pages to provide visitors with a better shopping experience. Pages present products specifically suited to the visitor based on their previous activities, such as purchases, visitor name, company name, location, etc.
Personalised landing pages can also be used outside of e-commerce websites. For example, many businesses create email marketing landing pages where the content displayed is personalized based upon the email sent.
Personalisation in digital marketing
To make personalisation in digital marketing work for your business, you need to collect accurate data from your customers. This may be straightforward for e-commerce websites, but how can you gain 'account' data from a brochure website?
Think about using simple data-exchange techniques, including offering free consultations, free information (downloadables, ebooks, etc) and competitions where the prize is intrinsically linked to a service or product. Just make sure to comply with GDPR at all times.
At the end of the day, personalisation takes time and effort. So is it worthwhile? According to insightera, account-based marketing – used to generate personalized landing pages – converts 4 times more traffic than generic marketing. In a word, yes.
You might also like: Personalised landing pages: Key to Customer Satisfaction and Conversion
Augmented Reality (AR) – stand out in a competitive market
With the high street in demise and a clear message to retailers that shoppers are looking for an 'experience' rather than just a pragmatic purchase, can the same principle be applied to online shopping? It can, in fact giving consumers a chance to 'experience' your products or services online before they 'add to basket' is sure to make your business stand out.
Augmented reality ecommerce case studies
Augmented Reality (AR) is a technology that uses software to add artificial elements to real-world images in real-time. AR can empower and influence customers as they make their buying decisions online – and is already being harnessed by successful e-retailers:
L'Oreal: L'Oreal's virtual makeup stylist allows consumers to try out make-up products without going into store.
Olay: The Olay Skin Advisor suggests products based on your skin type and age, all from a selfie.
Glasses by Warby Parker: The Warby Parker app lets you find your glasses style and virtually try them before buying.
Ikea: The Ikea Place App is an incredible integration of AR. It virtually places furniture in your home, lessening the chance of you choosing the wrong size, shape or style of furnishing.
AR, like Artificial Intelligence and personalised landing pages, may seem out of reach for your business. In truth, just like responsive website design and e-commerce stores, they are becoming more affordable as they become more essential and every day.
Using future technologies in your business
If you're interested in the pragmatic and business advantages of using future technologies like these to grow your business, we are here to help.
---
Looking for a digital agency to become your long-term partner to help your business succeed online?
Well say hello then!